Faculty and Staff
NC State Names New Faculty and Staff Ombuds
Bradley Davis has been named the new faculty and staff ombuds for NC State University. His appointment becomes effective August 28. In his role, Davis will offer independent and confidential support for faculty and staff as they navigate workplace concerns or conflicts.
"Bradley's proven reputation and past experience working with NC State faculty, students and staff make him an excellent hire for the ombuds role," said Charles Maimone, vice chancellor for finance and administration. "Access to confidential and impartial ombuds services and resources is important for our faculty and staff, especially in ensuring a strong workplace culture and employee success."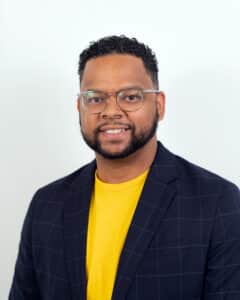 Davis' role will include listening to and discussing issues, exploring ways to engage with and constructively solve problems, offering conflict and negotiation coaching, helping identify resources to strengthen work relationships, and supporting problem-solving and informed decision-making.
"Bradley is going to fill a vital role at the university," said Warwick Arden, executive vice chancellor and provost. "Our employees will benefit from having an ombuds available to provide helpful, impartial and confidential guidance that will greatly contribute to their success."
Davis previously served as the associate director of student conduct at NC State. Prior to joining the university, he was the assistant dean of students at the University of North Carolina at Wilmington. A two-time graduate of James Madison University, Davis is also a current doctoral candidate at NC State.
"I look forward to serving the NC State community as the faculty and staff ombuds," said Davis. "In my first few weeks, I hope to get settled in the position and begin building relationships with faculty and staff across campus."
Updates to the NC State Faculty and Staff Ombuds website and a permanent office space for Davis are forthcoming.