Exhibit Traces Student's Journey
Caldwell Fellow Saul Flores recounts stories from his epic journey across Latin America to launch an exhibit of his photos at the D.H. Hill Library.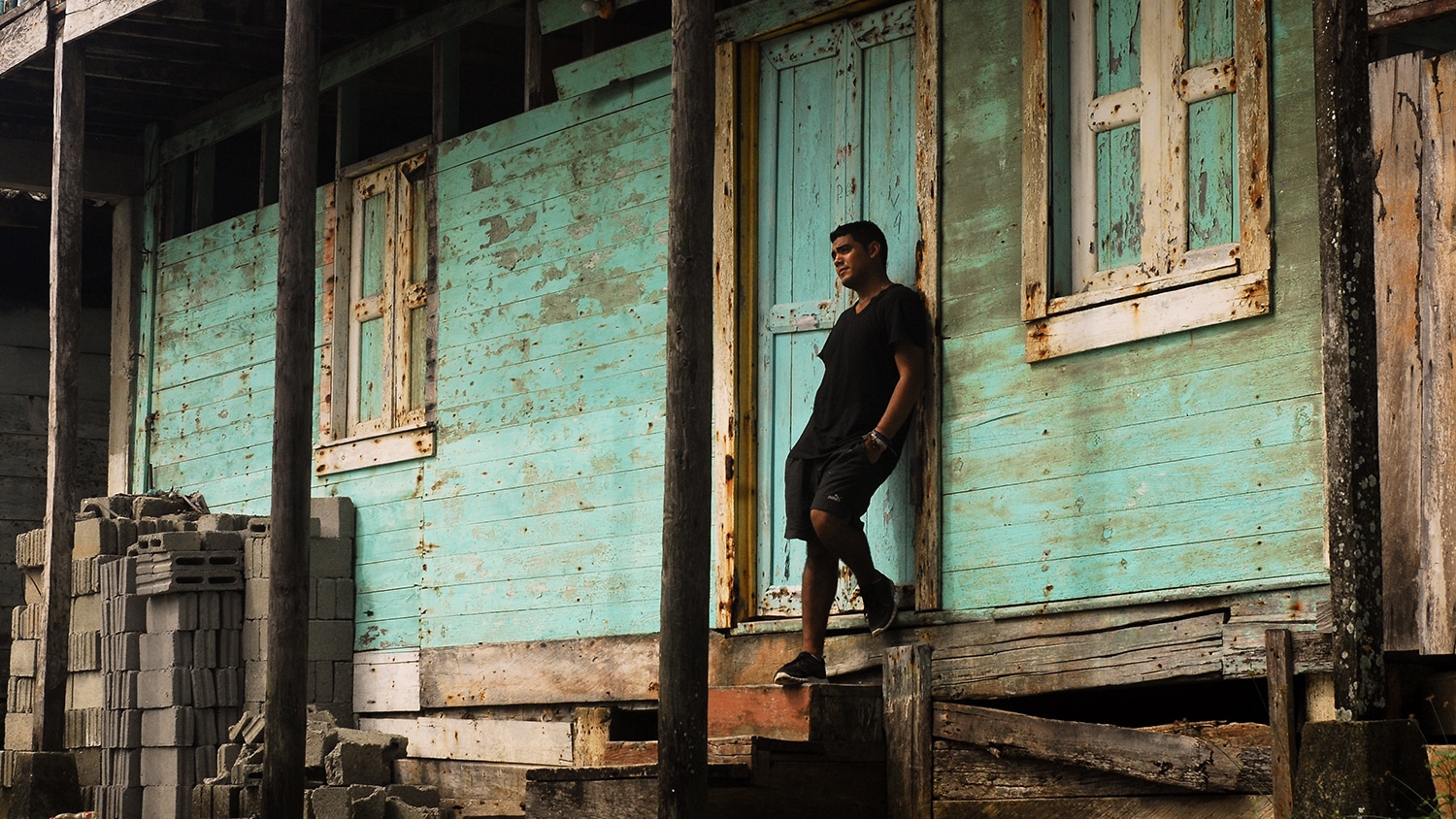 Three women sit around a basket of peaches on the hard cement patio of an outdoor market in Guatemala, picking out pieces of the ripe fruit for eager customers.
The glossy print is just one of 20,000 photos Saul Flores snapped during a summer-long trek across Latin America in 2010; a trip of more than 5,000 miles through 10 countries – often on foot – that took him from Ecuador to the United States.
Next Wednesday, Flores recounts stories from the trip at the D.H. Hill Library to introduce an exhibition of his photos in the library's Exhibit Gallery. Flores' talk, scheduled for 4 p.m. in the Assembly Room in the library's east wing, is part of the Stellar Student series, supported by the Friends of the Library.
Epic Journey
It's a remarkable opportunity for an undergraduate. But Flores, a member of the university's Caldwell Fellows program, has been encouraged to think big since he arrived at NC State four years ago to study business administration and graphic design.
The summer journey, which he dubbed, "The Walk of the Immigrants," was inspired by the long and perilous journey that many Latin Americans make to reach the U.S. border and the chance for a better life. It's a journey his mother made more than 20 years ago, before he was born.
In an interview with the Bulletin the morning he left for Ecuador, Flores said he had three goals for the trip: to raise awareness about the plight of immigrants, document the beauty and richness of Latin American cultures, and raise money for an impoverished elementary school in his mother's hometown of Atencingo, a rural community 100 miles southeast of Mexico City.
Photos for a Cause
Since then, he's made considerable progress on all fronts. Thanks to widespread publicity about the trip, Flores has raised about $8,000 for the school, primarily through online sales of his photographs. He's also secured donations of computers and clothing to help the children in Atencingo.
The exhibit in the D.H. Hill Library is not only another opportunity to raise funds, it's a valuable educational opportunity for Flores, who helped curate the show with Exhibits Program Librarian Molly Renda.
"I love storytelling, and I love photography," Flores said as helped put the finishing touches on the exhibit. "But design is everything to me."