Campus Life
Students 'Pass Go' on Monopoly Record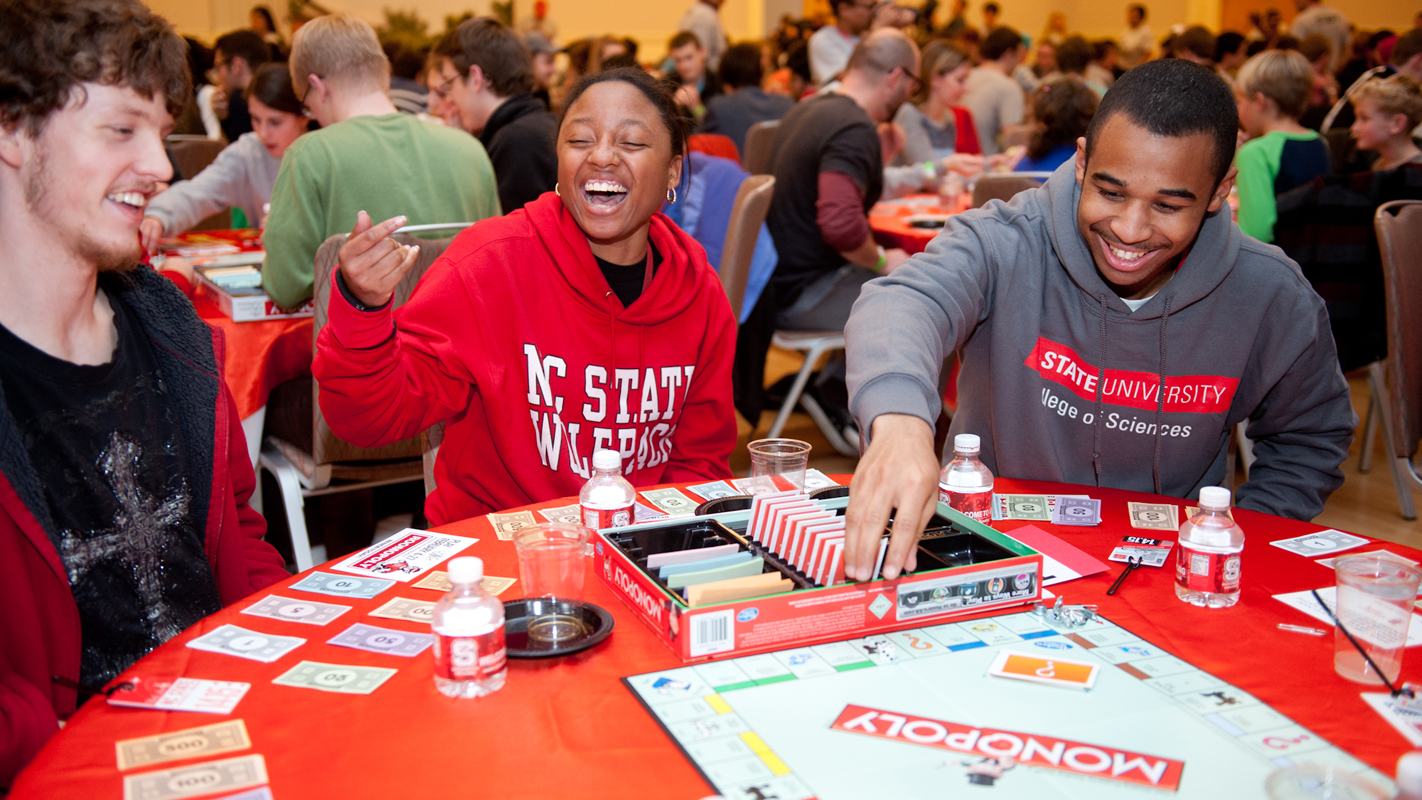 University Housing's and University Dining's attempt to break the Guinness Book of World Records mark for the most people playing Monopoly in a single venue drew some 316 students and staff to the record-setting night of board-game entertainment at the Talley Student Union.
The current record is 277 people, set in London last October, but the NC State attempt must now be verified through Guinness's elaborate confirmation process since there wasn't a representative from the company's verification team on site for the event.
The event was the kickoff for housing's 2015-16 selection process, which runs through Feb. 27.
Monopoly, the traditional board game for moguls, is celebrating its 80th anniversary this year.