Campus Life
Wow—Yow Howling Cow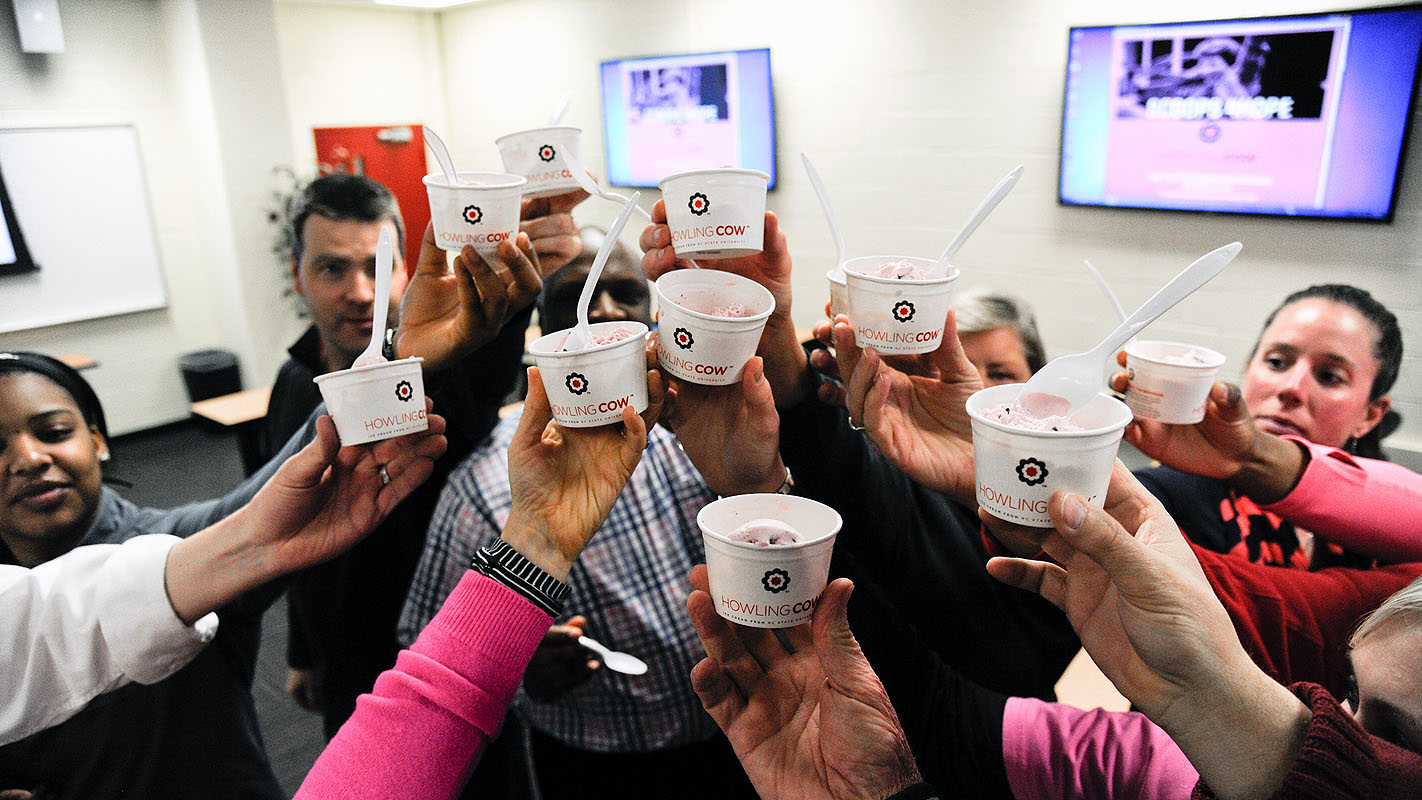 It's pink, extra-chunky and delicious, and it's only available on Sunday.
So have a few Scoops 4 Hope.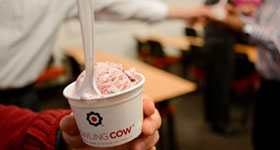 The NC State creamery, makers of Howling Cow ice cream, developed a special flavor for this weekend's 10th annual Hoops 4 Hope game, when the NC State women's basketball team hosts nationally ranked Duke in a game that tips off at noon Sunday in Reynolds Coliseum.
Kay Yow Pink Peppermint Chocolate Chip ice cream will be available on the concourse prior to the game and through halftime for $3 a scoop. All proceeds go to the Kay Yow Cancer Fund.
The ice cream was developed by the creamery with approval from NC State athletics director Debbie Yow, the younger sister of Kay Yow, the Hall of Fame Wolfpack women's basketball coach who passed away after a long bout with cancer in 2009.
Howling Cow's special flavor, a variation of its popular mint chocolate chip, has big chunks of high-grade chocolate, is flavored with peppermint and is turned pink with natural beet juice.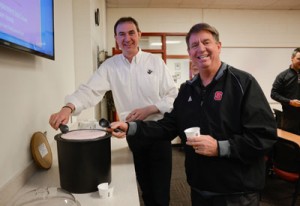 So, really, calorie counters, consider this both a daily vegetable and a dessert.
Wolfpack head coach Wes Moore, his staff and Kay Yow Cancer Fund executive director Sue Dohonue and her staff sampled the new flavor Friday morning at the creamery in Schaub Hall before taking a tour of the production facility.
"I love ice cream and I love Coach Yow," Moore said. "So this is the perfect combination."