Alumni
Textiles Alum Plunges Into the 'Shark Tank'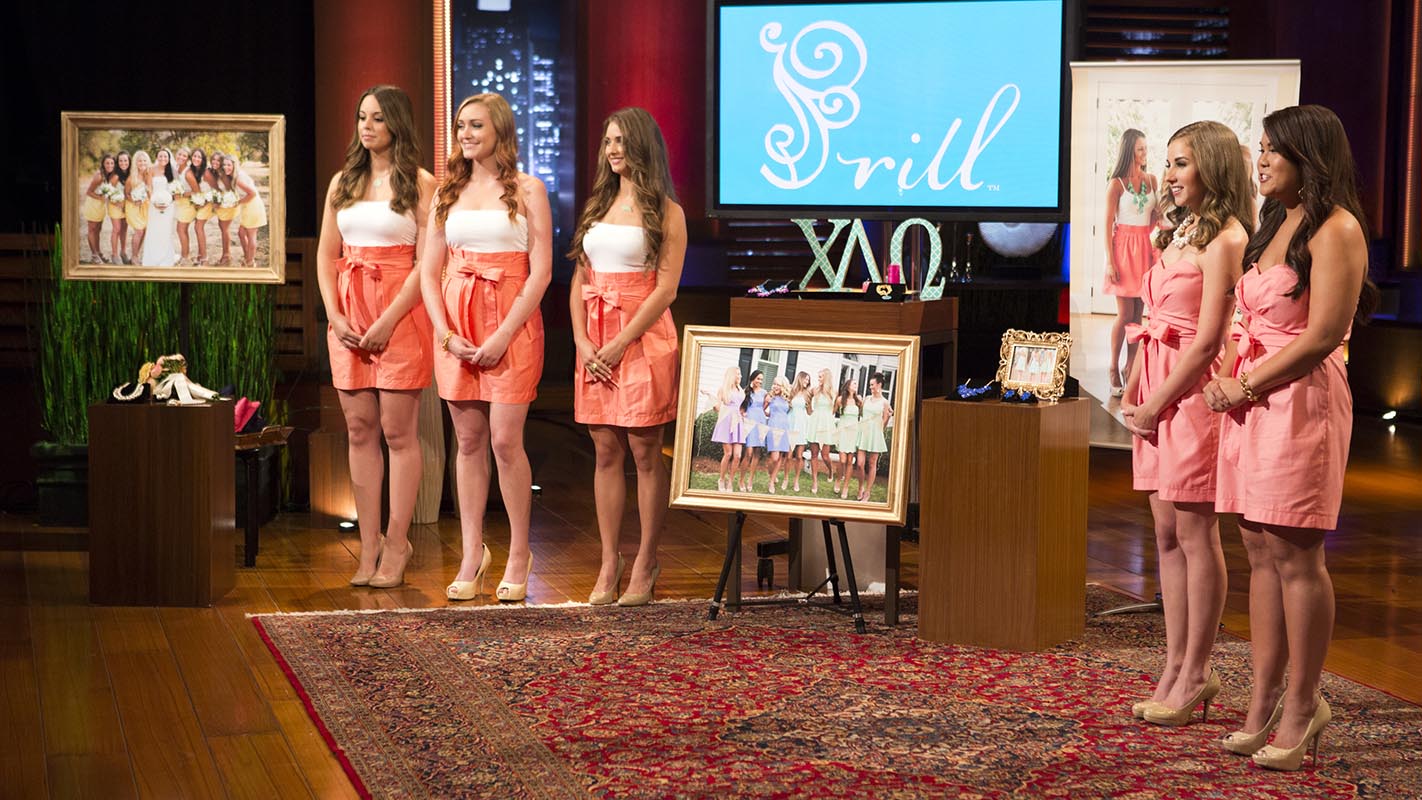 During her senior year at NC State, textiles alumna Sharon Bui set an ambitious goal for herself: earn a spot on "Shark Tank," the ABC reality show where budding entrepreneurs pitch their ideas to famous funders.
Less than three years later, she's achieved that goal. In a March 6 episode, Bui secured funding from two sharks for Frill, a clothing company she co-founded as a fashion and textile management student. Frill sells apparel and accessories for sororities and bridesmaids.
NC State News caught up with Bui recently to talk about how her experiences at NC State prepared her to run a business — and swim in the "Shark Tank":
NC State News: How did your education in the College of Textiles prepare you to create and run this business?
Bui: My College of Textiles education was always paralleling with my startup company. Everything I was learning in the classroom was directly applying to what I was doing to run my business. I will never forget the classes I took at the College of Textiles: retail math, global trade and sourcing, entrepreneurship, advertising, textile law, fashion designers, all of my fashion merchandising classes. Everything I learned in the classroom really helped me with my startup. I still apply tactics that I learned in school to my business today. One of my dreams is to teach fashion entrepreneurship at NC State.
NC State News: I know that you worked with the university's Entrepreneurship Initiative (EI). What role did they play in helping you get Frill off the ground?
Bui: The Entrepreneurship Initiative contacted us a few months after we started Frill. It was really amazing being a member of this organization because they always had my best interests in mind. Any time big, important people, whether they were famous or well-versed in the industry, would come visit, the Entrepreneurship Initiative would always invite me. When big media would contact the EI, such as Forbes magazine and WRAL, they would always refer me. It gave Frill lots of publicity and connections.
There were also little things here and there, where I needed them to help me with something and they would always lend a hand. I am forever grateful they contacted us after seeing our business in The News & Observer and wanted me to join their family. Every time I come around the EI, it's like coming home.
NC State News: How did you end up on "Shark Tank"?
Bui: The October before I graduated, I made a promise to myself: "I AM going on 'Shark Tank.'" I made it my mission to graduate and apply to "Shark Tank" right after I graduated. So in January 2014, instead of going to the open casting call in Atlanta where you only pitch your idea for one minute, we paid my videographer friend to make our 10-minute audition video. During that video, we had to answer 22 questions about our business and ourselves. We sent in the video and the application packet, crossed our fingers and never looked back.
The video ended up not working when it got to casting and they gave me a call in early February 2014 and asked me to quickly upload it to YouTube. Fortunately, they loved the video and they loved us. The next step was turning in our product for a quality check. The step after that was turning in a packet that asked a bunch of financial questions. I'm pretty sure there was yet another packet after that. After that round, we got designated producers to help us develop our pitch.
We filmed at Sony Studios in Culver City, Los Angeles on June 24. Everything has been such a blur since stepping on the Sony stage with Mark Cuban staring deep into my soul.
NC State News: What was that experience like?
Bui: I always tell people, the day I pitched on "Shark Tank" is, to me, bigger than my wedding day. It was that important to me, it was that huge to me, and it was pinnacle of owning a business that I started in college. I had barely any money in the bank when I started Frill, and I never asked my parents for a dime. So when the casting department told us we were among the 169 contestants chosen out of 40,000 applicants, I have never felt so honored.
Leading up to filming, I was extremely nervous and scared of Mr. Wonderful (Kevin O'Leary, a "Shark Tank" judge) and negative feedback. I lost a lot of sleep in the days leading up to filming. I tell people that it was extremely amazing to be able to see how filming a show works. As Americans, we all grow up watching TV shows thinking everything we see is realistic, but I learned so much about everything that goes into filming a reality show. For example, I wasn't expecting them to do my make-up about four times, or to have 12 cameras to the left of me and for the sharks to be so humorous. I will never, ever forget the experience in the tank, and I will never forget a word the sharks said.
NC State News: Did your experiences at NC State help prepare you for the "Shark Tank" experience itself?
Bui: A lot of people don't take sororities seriously. It's funny because when I look back and think about how I became the businesswoman I am today, I owe it all to my NC State professors, mentors, connections and my sorority. If I wasn't a part of Greek Life in college, I would have never thought of the concept for Frill.
There is one class and one professor, though, that really stuck with me. Genessa Fratto Devine, my advertising professor, made us do a final project where we had to pose as an ad agency and film a pitch in front of the whole class. I think my legs shook more during that than during "Shark Tank"! That one project helped prepare me for "Shark Tank" more than anything I've ever done.