Events
Pipe-N-Roll During Marathon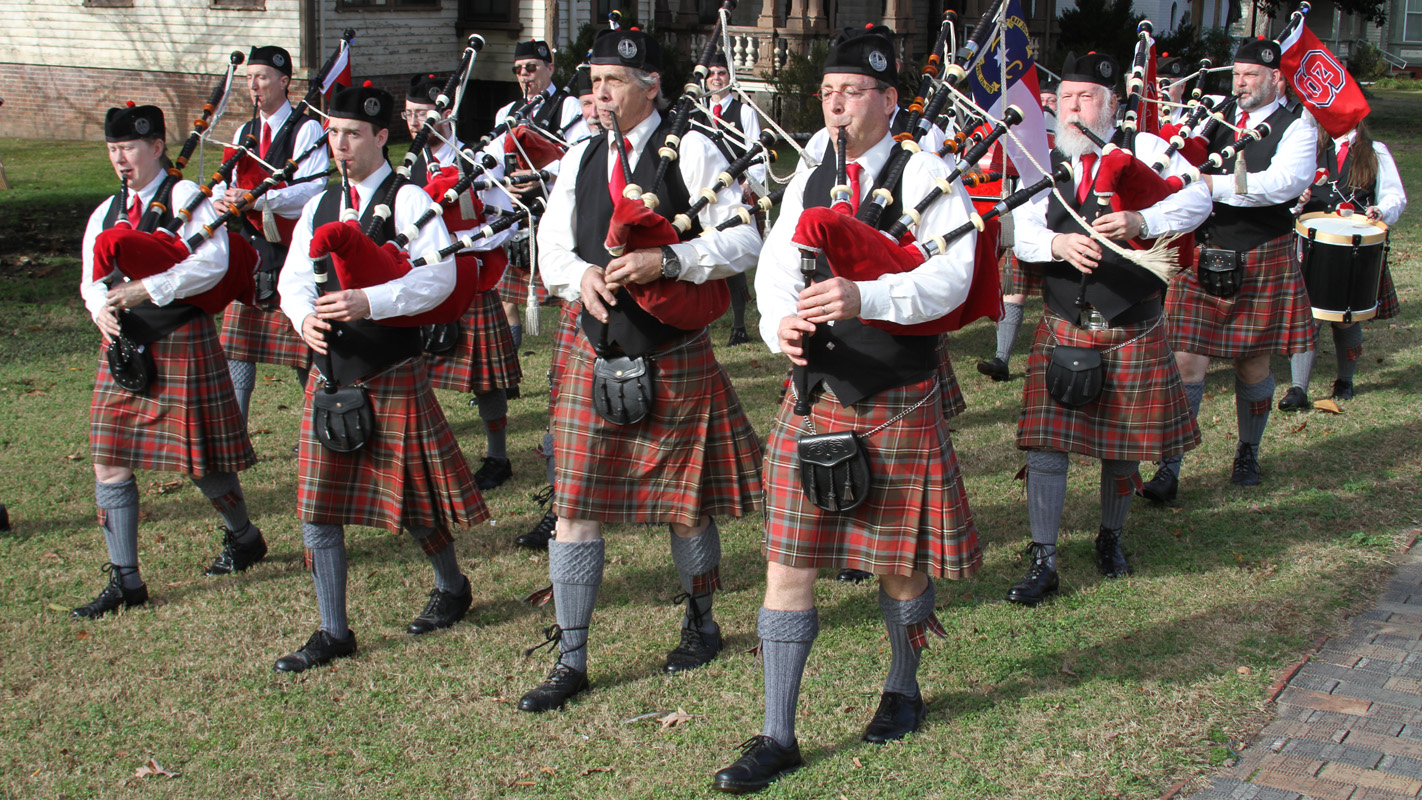 Sunday morning, the kilt-wearing members of the NC State Pipe and Drum Band will be rock stars.
Though its genre is exclusively traditional Scottish bagpipe music, the colorful band that has entertained at community events, ceremonies and Celtic celebrations for nearly 50 years will be one of some two dozen musical groups performing during the second-annual Rock-N-Roll Raleigh Marathon and Half-Marathon.
As of Thursday, 8,100 runners are slated to run on Sunday, with 1,400 running the full marathon route that winds its way through Centennial Campus. There are registered runners from all 50 states and 10 different countries.
The pipe and drum band will have a prominent spot on Centennial Campus, on stage E10, at the intersection of Main Campus Drive and Oval Drive, as marathoners do a loop around the three engineering buildings and past the world-class Hunt Library.
Also performing during at various locations along the race route are the Shaw University pep band, the Wakefield High School band and a handful of local cover, classic rock and dance bands, from Pork Chop & Hamhocks to Gypsy Drugstore.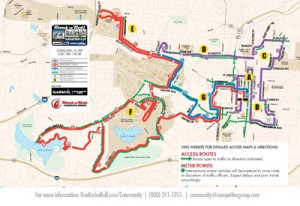 Other campus organizations will volunteer along the race route at cheer areas, water stations, marathon/half-marathon split points and the start/finish line.
Among the fraternities and sororities volunteering are Delta Upsilon, Kappa Delta, Sigma Kappa, Alpha Gamma Rho, Delta Zeta, Chi Omega, Sigma Gamma Rho, Lambda Pi Eta, Kappa Phi Lambda and Gamma Beta Phi. Both the NC State Sailing Club and the Clown Nose Club are also participating.
The races begin at 7 a.m. in downtown Raleigh, wind through the city and down Hillsborough Street. At the intersection of Gardner and Hillsborough, the half-marathons will return downtown while the marathoners will run most of their final 13 miles on the NC State campus, via Hillsborough Street, Pullen Road, Western Boulevard, Avent Ferry Road and Centennial Campus.
Residents, businesses and other organizations along the race route have been notified about street closures and other traffic impacts throughout the day. They are also encouraged to download PDF versions of the course map and road closure times.  If you are affiliated with a community group or business along the route, please share this information with your members and/or employees.
An interactive course map is available to see what streets will be closed at what times.
Warning flyers will be distributed to all vehicles parked along the race route on Saturday. Any that are still there Sunday morning will be towed at the owner's expense.
Faculty, staff and students are advised that all vehicles, including those owned and leased by the university, that are parked on the race route on Sunday will be towed from the race area at the owners' expense.
Here is some information on how to best travel to campus the day of the Rock-N-Roll Raleigh Marathon:
For main campus, travel via I-440 to Western Boulevard (towards downtown). Access campus from Varsity Drive, Dan Allen Drive and Best access to the main portion of campus is to travel via I-440 to Western Blvd and Morrill Drive.
OR, travel via Gorman Street from Western Boulevard to Wolf Village Way or Sullivan Drive.