Campus Life
Students Vow to 'Respect the Pack'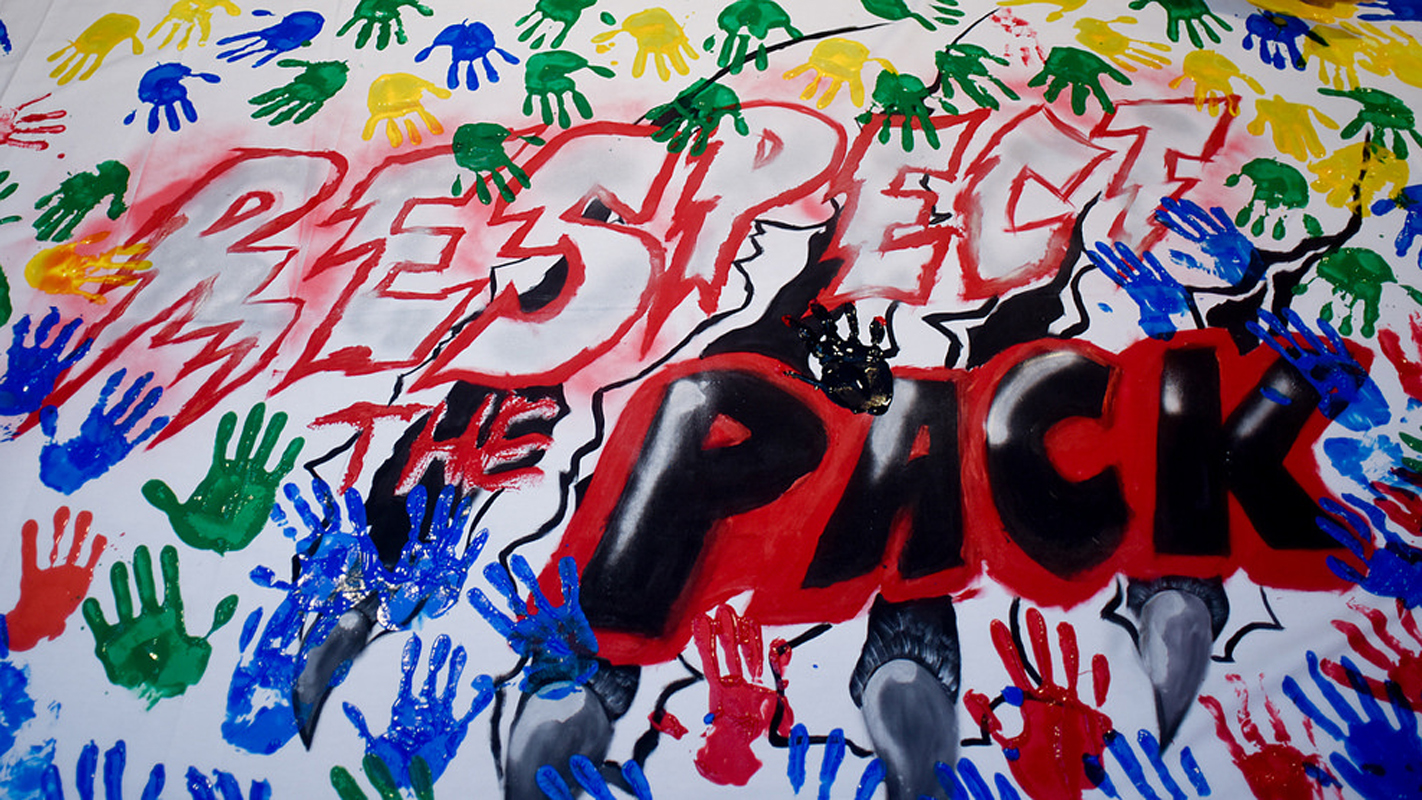 Chancellor Randy Woodson and other campus leaders led scores of students Tuesday night in a pledge to "Respect the Pack," a Wolfpack Welcome Week event at the new Talley Student Union to promote diversity and inclusion on campus.
Those in attendance wrote respect pledges on notecards and dipped their hands in paint for banners that were hung around the concourses of the campus' newest and most glamorous gathering place.
"The world is a mosaic with many different tile," Woodson told the crowd. "It's a mosaic made up of huge numbers of individual tiles. Each tile represents a different race, a different ethnicity, a different socio-economic background, different gender identities.
"At NC State, we want to be this mosaic. We want to give you all an opportunity to study in an environment free of fear, free of concern, so that you can become the scholars that this university was built to help you become."