Service and Community
NC State Receives Funding for Workforce Development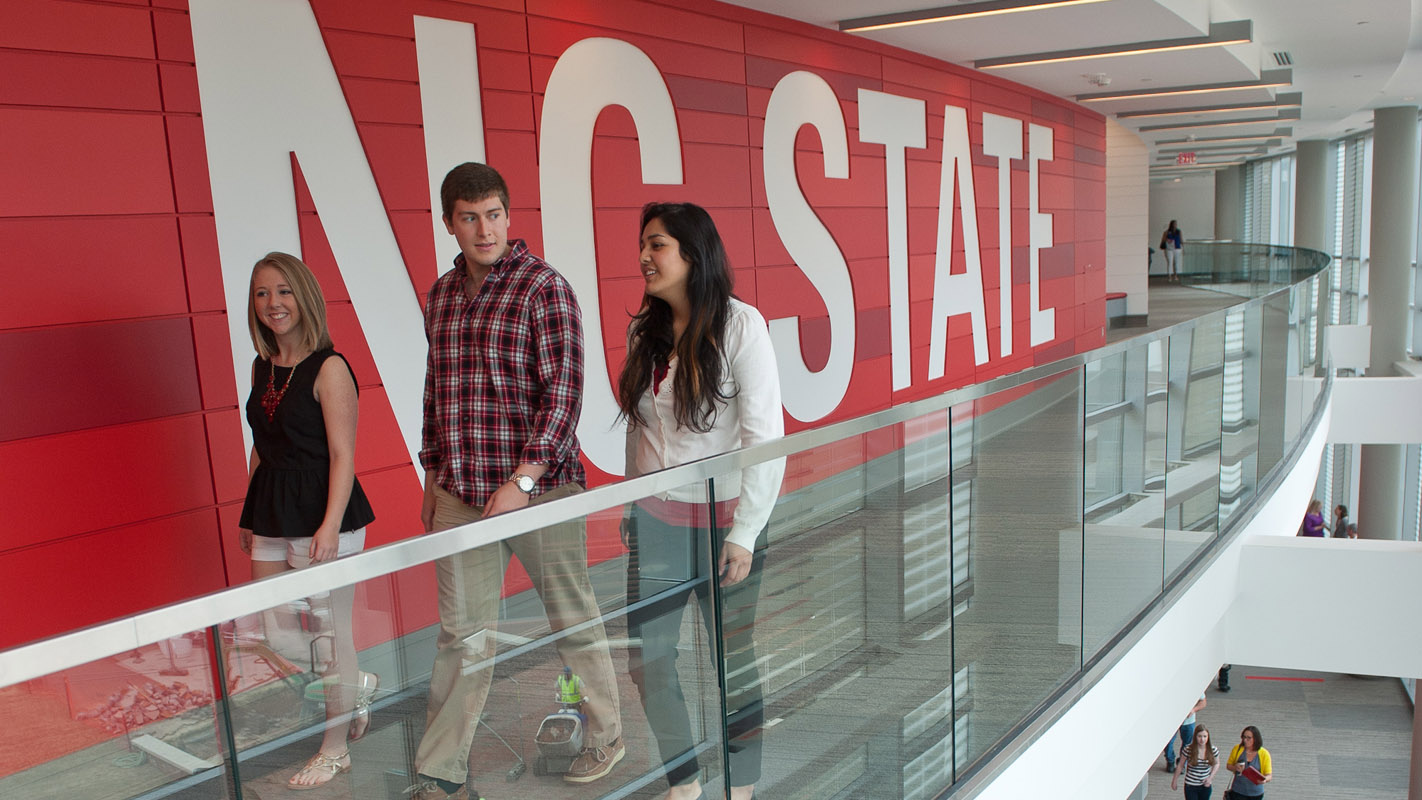 North Carolina State University today announced a $386,000 investment from the Duke Energy Foundation to expand workforce development efforts and real-life work opportunities to prepare recent college graduates for jobs in a variety of fields.
The three-year grant will allow NC State to launch "Backpacks to Briefcases," a program that helps unemployed or underemployed recent college graduates from Wake and Johnston counties secure paid internships, often leading to permanent – and relevant – employment opportunities. NC State ran a pilot "Backpacks to Briefcases" program in partnership with the Capital Area Workforce Development Board in 2011-12.
The internships will pay about $4,000 and will last from 10 to 12 weeks, said Leslie Rand-Pickett, assistant director of NC State's Career Development Center. Eligible students are those who completed a bachelor's degree 6 to 24 months prior to entering the program and who are currently unemployed or underemployed. Interns also receive instruction in resume writing, interviewing techniques, "elevator speech" rehearsal, and job search strategies, along with mock interview training and access to a networking event that connects interns with employers.
The grant is part of Duke Energy Foundation's $2 million investment in workforce development with six UNC system schools.
"NC State takes pride in its ability to not only prepare students for their first job but also to educate them for a career," Chancellor Randy Woodson said. "The 'Backpacks to Briefcases' program matches college graduates who, in a tight job market, may need help finding the right employers together with employers looking for fresh, qualified interns who can transition into permanent employment. These types of powerful partnerships are written into NC State's DNA. We thank the Duke Energy Foundation for its investment and its trust in this economic development effort."
"NC State is committed to preparing students to meet today's business needs," said Duke Energy's North Carolina president David Fountain. "Enhancing education and developing a talented workforce must be a collaborative effort. Duke Energy is proud to partner with the 'Backpacks to Briefcases' program to develop and retain talented workers in North Carolina for years to come."
NC State's partners on "Backpacks to Briefcases" are the Capital Area Workforce Development Board and EDSI (Educational Data Systems Inc.), a national workforce development, customized training and consulting company located in Michigan.
Duke Energy Foundation provides philanthropic support to address the needs vital to the health of its communities. Annually, the foundation funds more than $25 million in charitable grants, with a focus on education, environment, economic and workforce development, and community impact. Duke Energy has long been committed to supporting the communities where its customers and employees live and work, and will continue to build on this legacy.
– 30 –