Faculty and Staff
NC State Appreciates You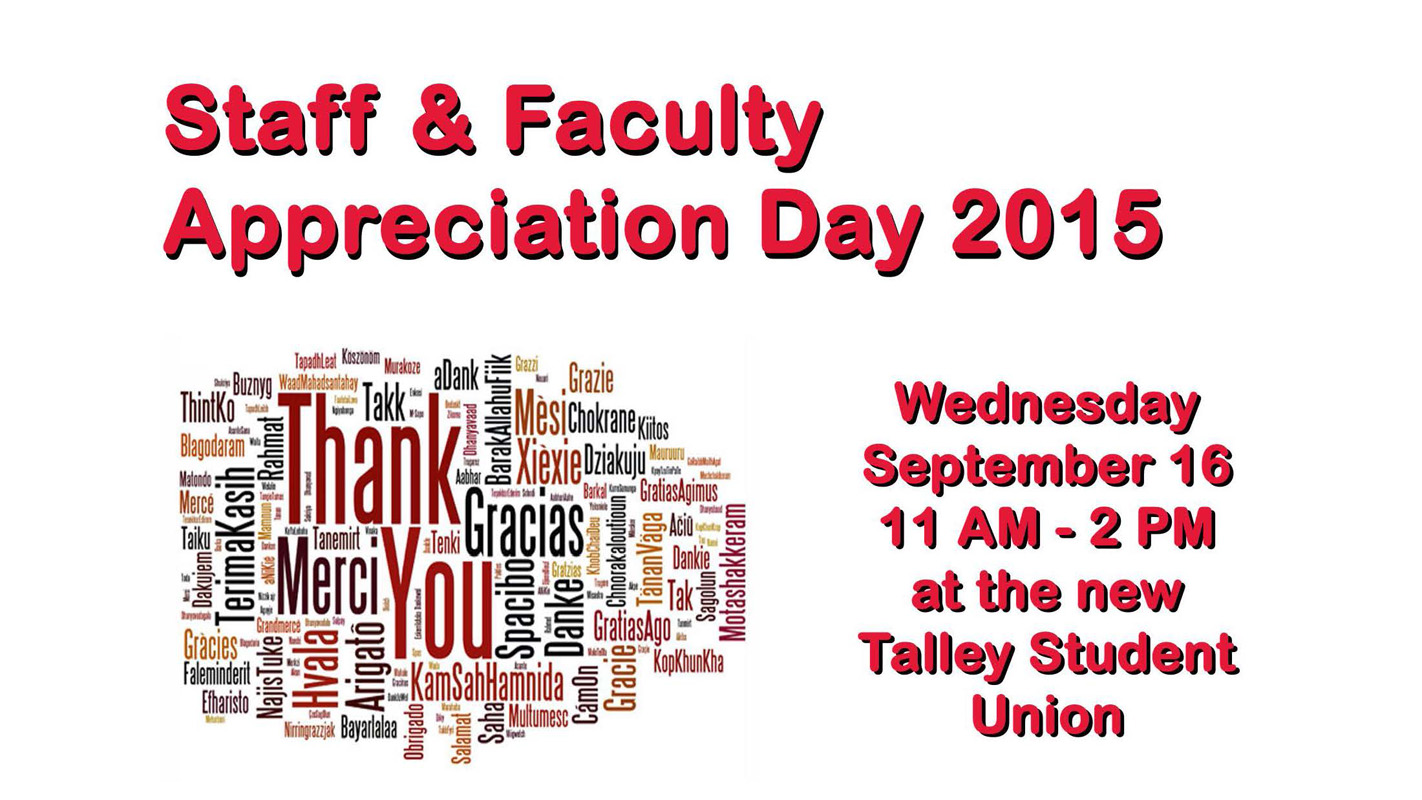 NC State folks: Has anyone told you lately how valuable you are to the university?
If not, take a couple of hours next Wednesday to attend the 2015 Staff and Faculty Appreciation Day at the Talley Student Union to accept gratitude from Human Resources and Campus Enterprises for your daily contribution to NC State.
From 11 a.m. until 2 p.m., all employees with staff IDs can enjoy a free barbecue buffet, desserts, Howling Cow ice cream, as well as live music, games and giveaways. Vegan, gluten-free and vegetarian options will also be available.
(How great is it, by the way, that you work at a place where desserts and ice cream are mutually exclusive? Have a little of both.)
While the food and activities are free, all the food service outlets and other shops in Talley will be open for business throughout the event.
The event is for faculty and staff only.
If it's your first trip to see the new Talley, you will be amazed. But carefully consider your transportation options as nearly 10,000 of your co-workers might also show up at the same time and there are limited parking options. The nearby Coliseum Deck is only for those with CD-AS or U permits.
Staff and faculty should consider walking or taking a WolfLine Bus to the event. Visit the WolfLine site for more information and bus schedules. The Carmichael Gym bus stop is just across the street from Talley.
If you need special accommodations for the event or have unaddressed dietary restrictions, contact the Human Resources Benefits Office at (919) 515-2151 (press 2).