Academics
NC State Joins Coalition to Improve College Application Process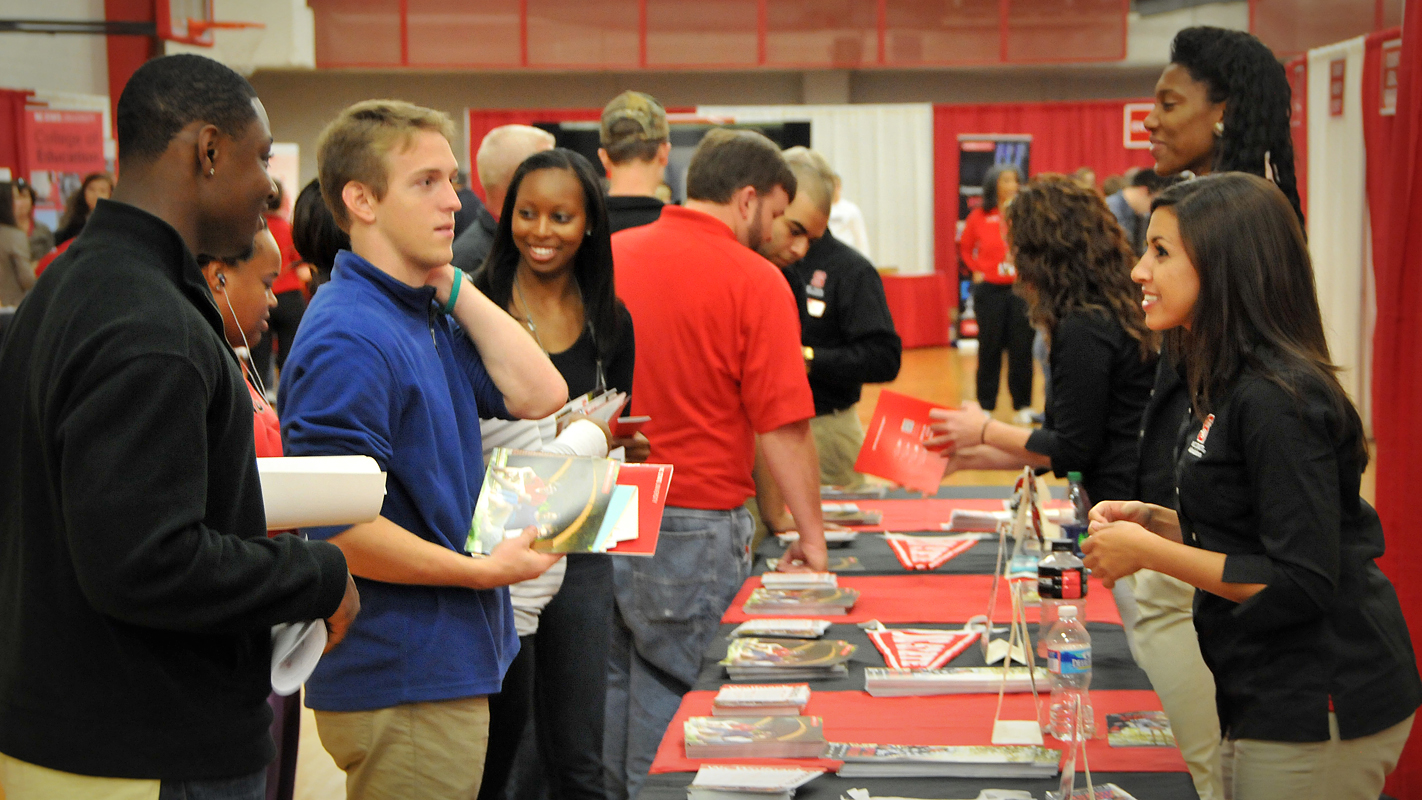 A diverse coalition of public and private colleges and universities including North Carolina State University is coming together with the goal of improving the college admission application process for all students. The Coalition for Access, Affordability, and Success is developing a free platform of online tools to streamline the experience of planning for and applying to college. The initial iteration of the planning tools will be available to freshmen, sophomores and juniors in high school beginning in January 2016.
In creating this platform, these colleges and universities hope to recast the college admission process from something that is transactional and limited in time into a more engaged, ongoing and educationally reaffirming experience. They also hope to motivate a stronger college-going mindset among students of all backgrounds, especially those from low-income families or underrepresented groups who have historically had less access to leading colleges and universities.
"NC State has always been committed to opening educational opportunities and getting information out to people," said Thomas Griffin, director of undergraduate admissions at NC State. "The Coalition for Access, Affordability, and Success is aligned with these goals. The college counseling tools being developed by the Coalition have the potential to give many more students the information they need to prepare for highly selective colleges like NC State."
The Coalition currently includes more than 80 public and private universities and colleges across the United States that have made a commitment to make college affordable and accessible for students from diverse backgrounds, and for students to be successful in completing their education. The Coalition, which continues to add members, will be working over the next few months to develop tools and processes that are intended to address many of the barriers that prevent students from attending college or successfully earning a degree.
Later this year, the Coalition will share details about new college planning and application tools that will streamline the admission and financial aid processes and allow students to begin planning for college much earlier in their high school years. The online tools – which will include a digital portfolio, a collaboration platform, and an application portal – seek to reshape the process of applying to college as the culmination of students' development over the course of their high school careers, reducing the unfamiliarity of the application and leveling the playing field for all students. The application will add another option to all the ways that students currently apply for college. Many Coalition schools will accept applications through the portal in the summer of 2016, while others are still deciding when and how to use the application feature of the new system.
Research has found that students from disadvantaged backgrounds often do not participate effectively in the college application process, struggle with applying for financial aid, and often do not get awarded all the financial aid for which they qualify. As a result, even the most highly qualified students either do not attend college, attend a college that does not engage their full potential, or do not complete their degrees. Attending a high school with a college-going culture greatly increases students' college success.
The Coalition hopes to address these findings through its free online tools and increased transparency around admissions and financial aid.
Members of the Coalition include a diverse group of public universities that have affordable tuition along with need-based financial aid for in-state residents, and private colleges and universities that provide sufficient financial aid to meet the full, demonstrated financial need of every domestic student they admit. Coalition schools graduate at least 70 percent of their students within six years, with many having much higher graduation rates.
The Coalition's online portfolio of college planning tools will be open to high school students starting in January 2016. Additional details about the application process enabled by the platform will be announced before summer of 2016.
More information can be found here.
– 30 –