Academics
A Researcher's Journey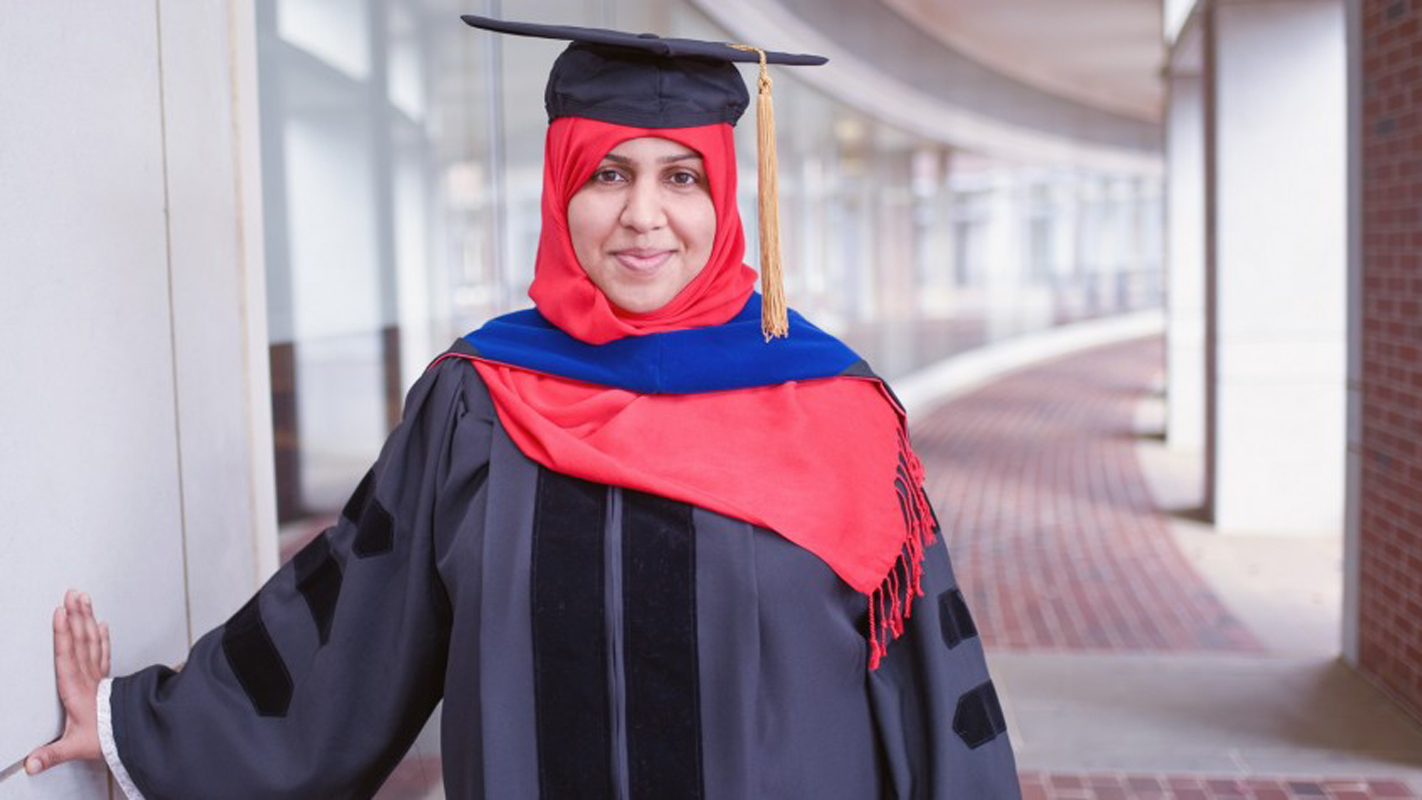 While working on her master's degree in her home country of Saudi Arabia, Heba Al-Mohsin wanted one thing: the opportunity to do her own research in the laboratory.
In the Saudi university that Al-Mohsin attended, lab work was done at a men's university because the instrumentation wasn't available at the women's university. Women students at their own university would analyze the men's lab data.
"This is part of our culture, that men are separate from women. And even though I went to the head of the department, and said 'I will bring my father or my brother to work with me,' no one listened to me," Al-Mohsin said.
So she decided to come to the United States for her Ph.D., first to the University of Washington to hone her English skills, then to NC State University to study polymer science with Richard Spontak, Alumni Distinguished Professor of chemical and biomolecular engineering, and materials science and engineering.
In November, Al-Mohsin successfully defended her dissertation and will earn her doctorate at NC State's fall commencement on Dec. 18. Her U.S. journey from English student to Ph.D. candidate was full of personal and professional challenges. Far from her home, she and her husband Wajih Abuzaid welcomed the births of two daughters, while managing a five-year separation from family and adjusting to a new culture.
(Read the full story thr0ugh The Graduate School News.)