Service and Community
Dunk and Doughnut Races Slated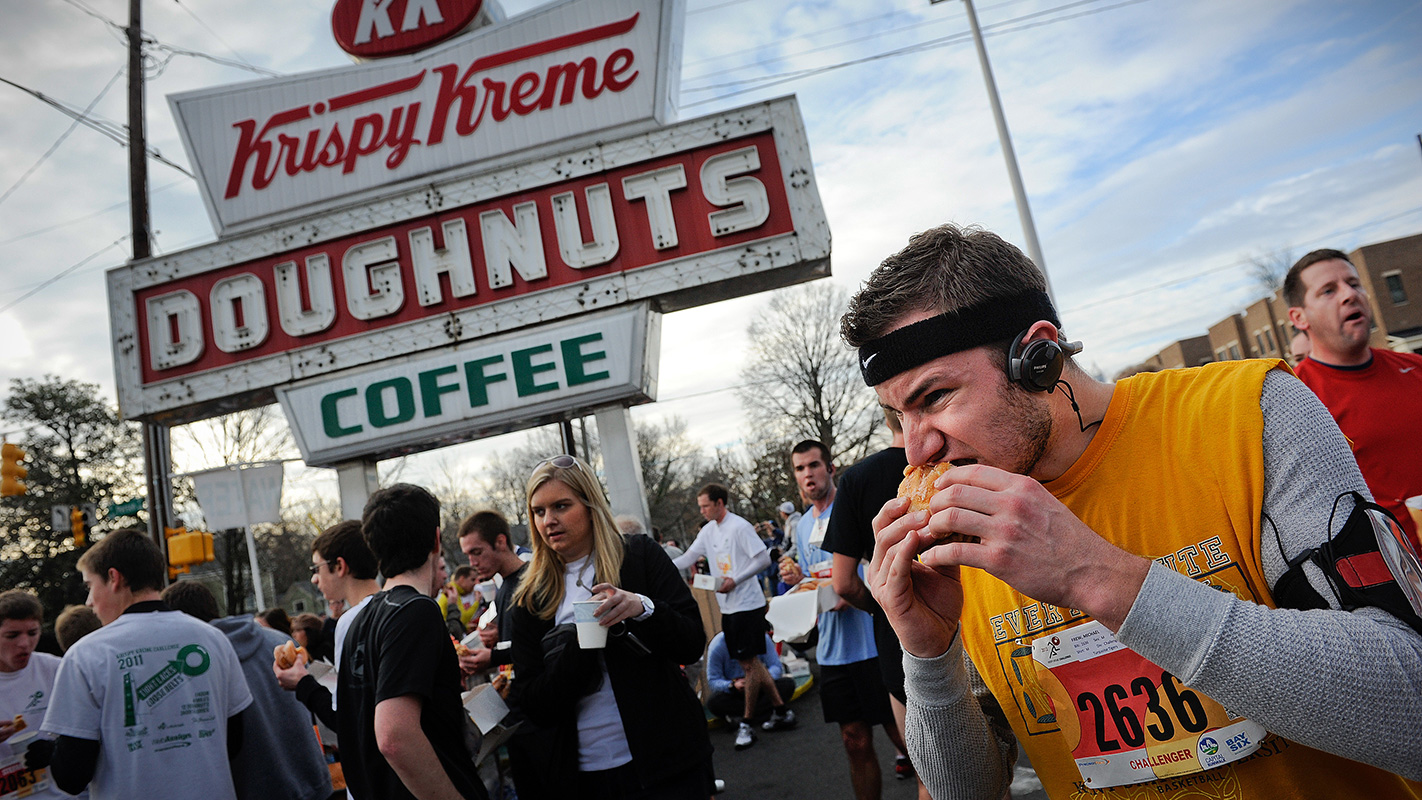 Spring isn't exactly around the corner, but over the next couple of weeks NC State's community will have the chance to get outside and take part in two traditional winter runs for charity.
The 12th-annual Krispy Kreme Challenge, of course, has become world famous, with more than 8,000 runners entered in the unique dash from the NC State Belltower to the downtown doughnut store (and back).
This year's race is slated for Feb. 6 on Hillsborough Street.
Since last year's event the Park Scholars, which organizes and operates the fundraiser for UNC Children's Hospital, has committed to a $2 million donation to Raleigh's Rex Hospital, from past and future funds raised through 2020, for a 15-room children's clinic.
Spots are still available for the 2,400-calorie, five-mile race. All the usual swag—T-shirts, medals, fresh glazed doughnuts—are available for the run, and costumes are encouraged.
Make a Splash
NC State's University Police also has a unique fundraiser with its 11th-annual Polar Plunge and 5K, an icy event that benefits the athletes for Special Olympics North Carolina. Participants can run in a 5K on NC State's Centennial Campus, jump in Lake Raleigh with other participants or do both in one frigid afternoon.
This year's event, cold weather permitting, is slated for Feb. 13, leaving from 2410 Campus Shore Drive on Centennial Campus. Entry fees are based on donations raised for each participating individual or team.