Campus Life
Cold Night, Warm Hearts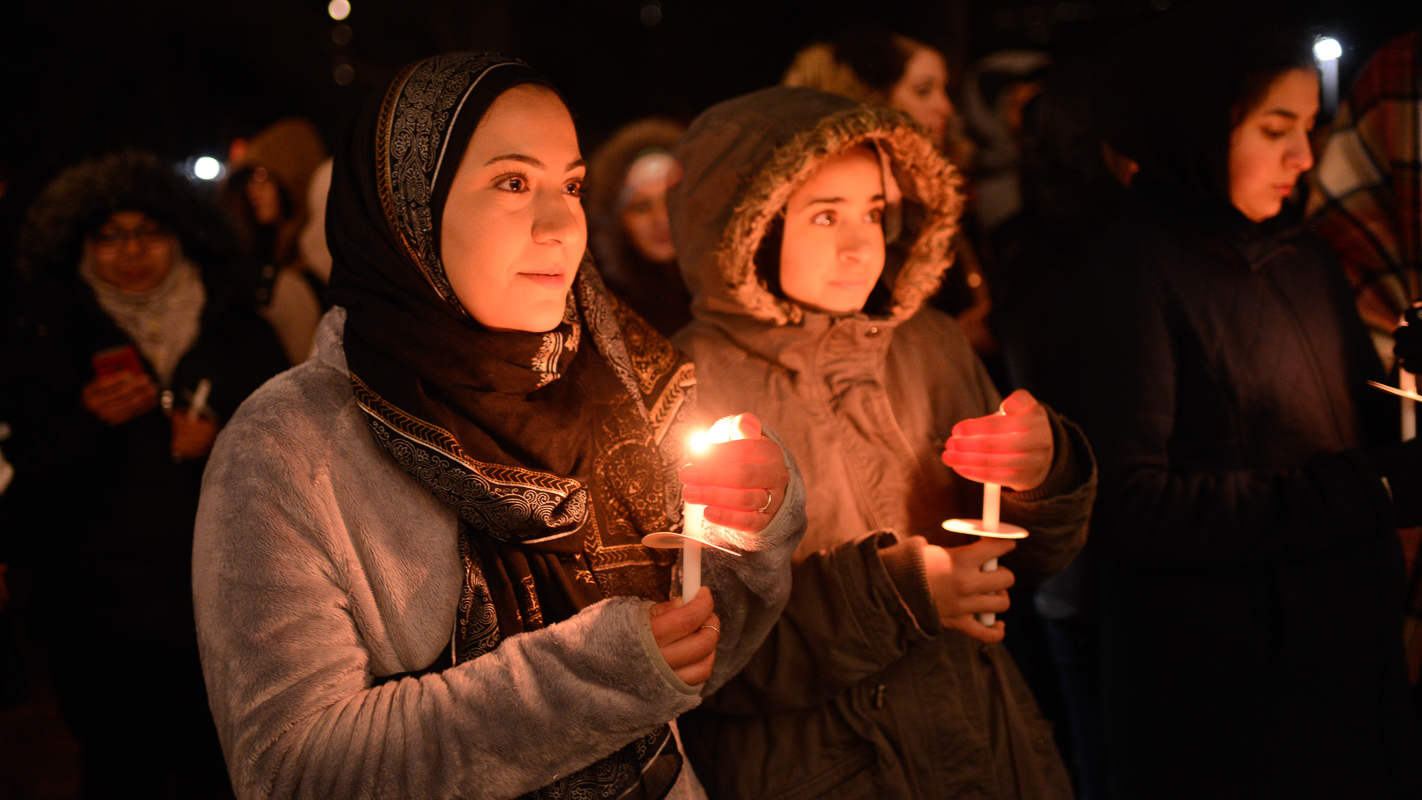 Hundreds gathered outside NC State's Talley Student Union under a crescent moon on Wednesday evening to honor three Muslim students on the anniversary of their deaths.
"Instead of crying and mourning, we celebrate their legacy," said Mohammad Abu-Salha, speaking for the families of the slain students. His daughters, Yusor and Razan Abu-Salha, and Yusor's husband Deah Barakat, were murdered in Chapel Hill a year ago.
The candlelight vigil brought together members of both the NC State and UNC-Chapel Hill communities, who huddled in near-freezing temperatures against a brisk wind. Razan Abu-Salha was an architecture student at NC State. Her sister and brother-in-law were NC State graduates enrolled in Carolina's School of Dentistry.
"Each lived their life dedicated to using their skills to make the world a better place," NC State Chancellor Randy Woodson told the crowd.
Events marking the anniversary continue on Thursday when NC State's Stewart Theatre hosts a performance of the mixed-media memorial called "Shattered Glass" by alumnus Mohammad Moussa.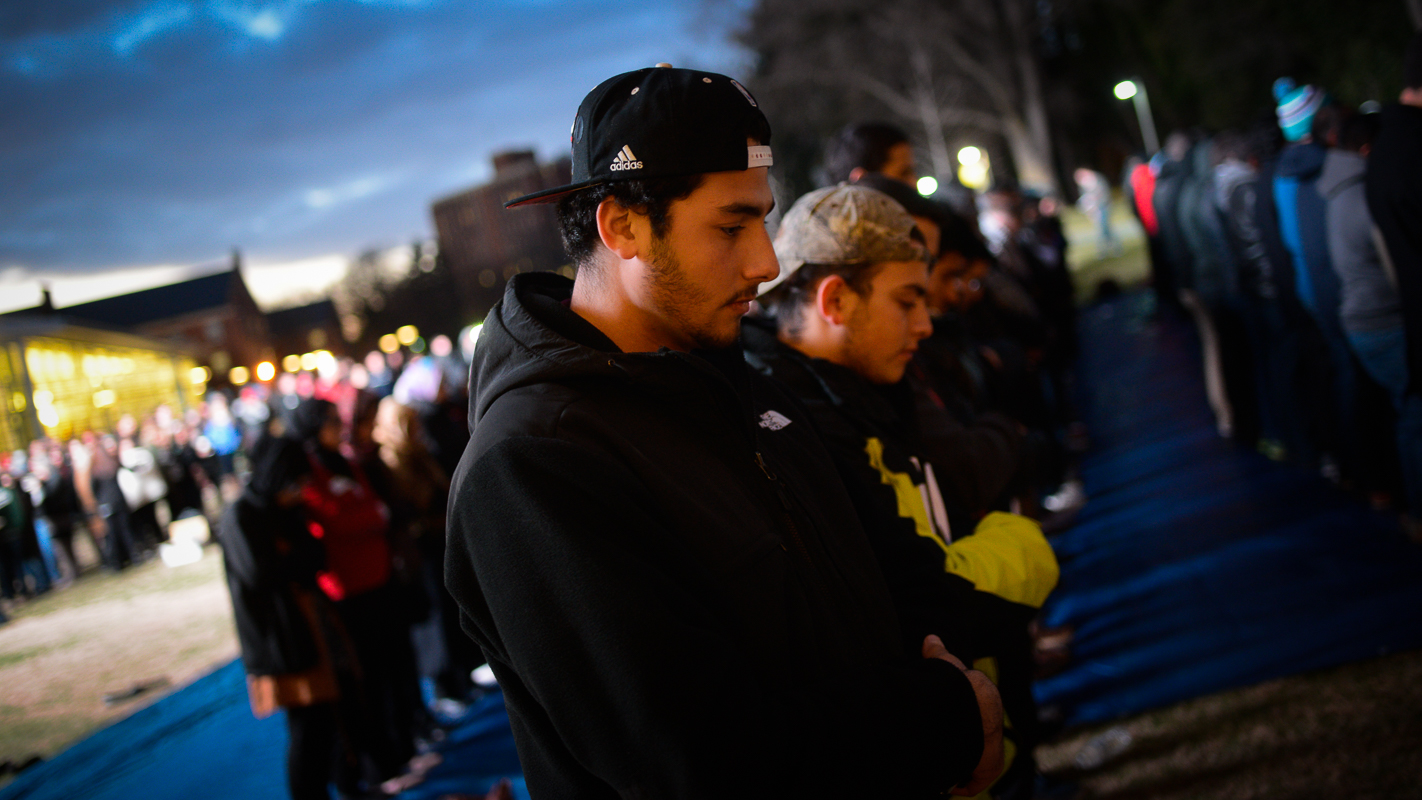 This is amazing. This is what peace & love look like. This is what America looks like #OurThreeWinners @NCState https://t.co/NeSmSn1Tgw

— Razi Hashmi (@razihashmi) February 11, 2016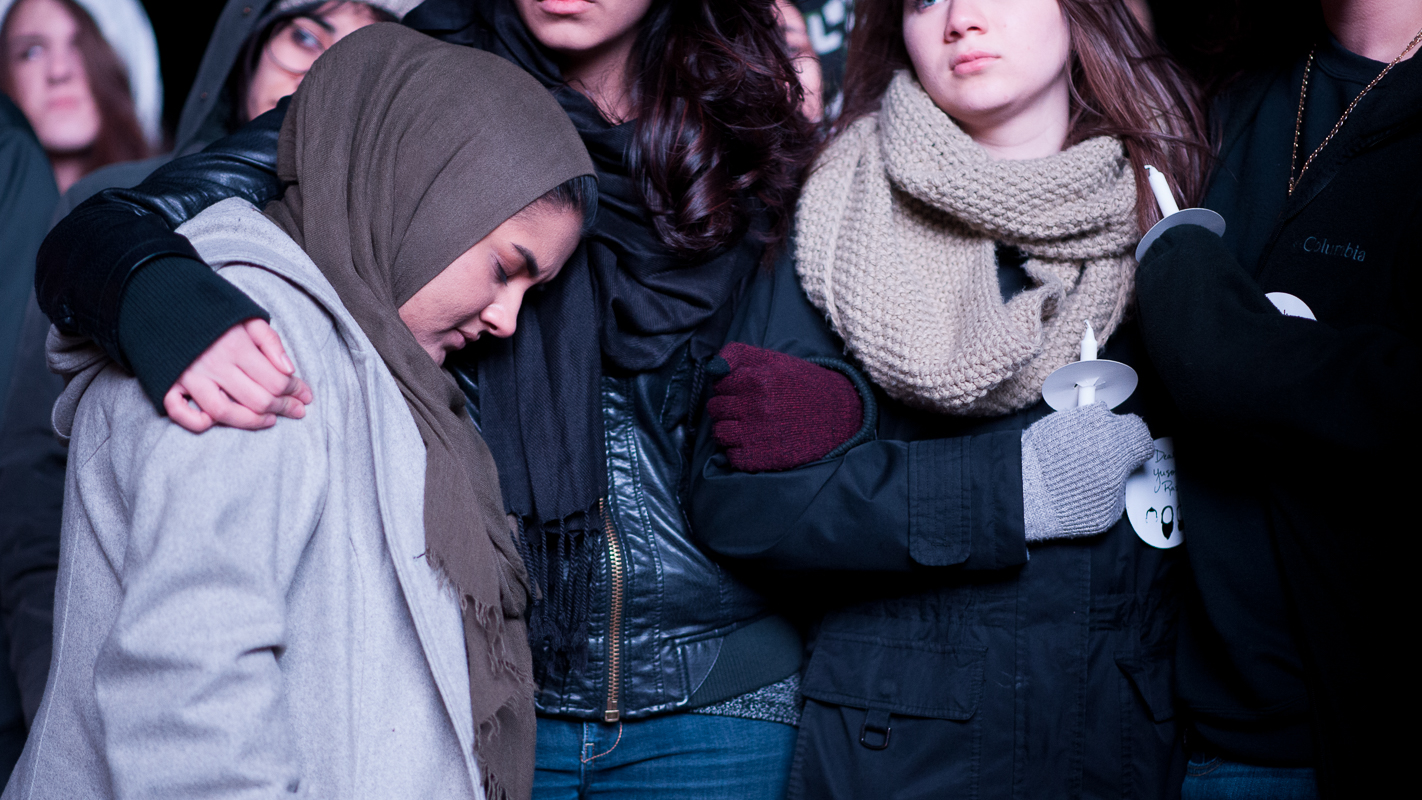 Tonight's event is titled "A Day of Light" because the power of these three bright lights can never be dimmed. #OurThreeWinners – RW — NC State University (@NCState) February 10, 2016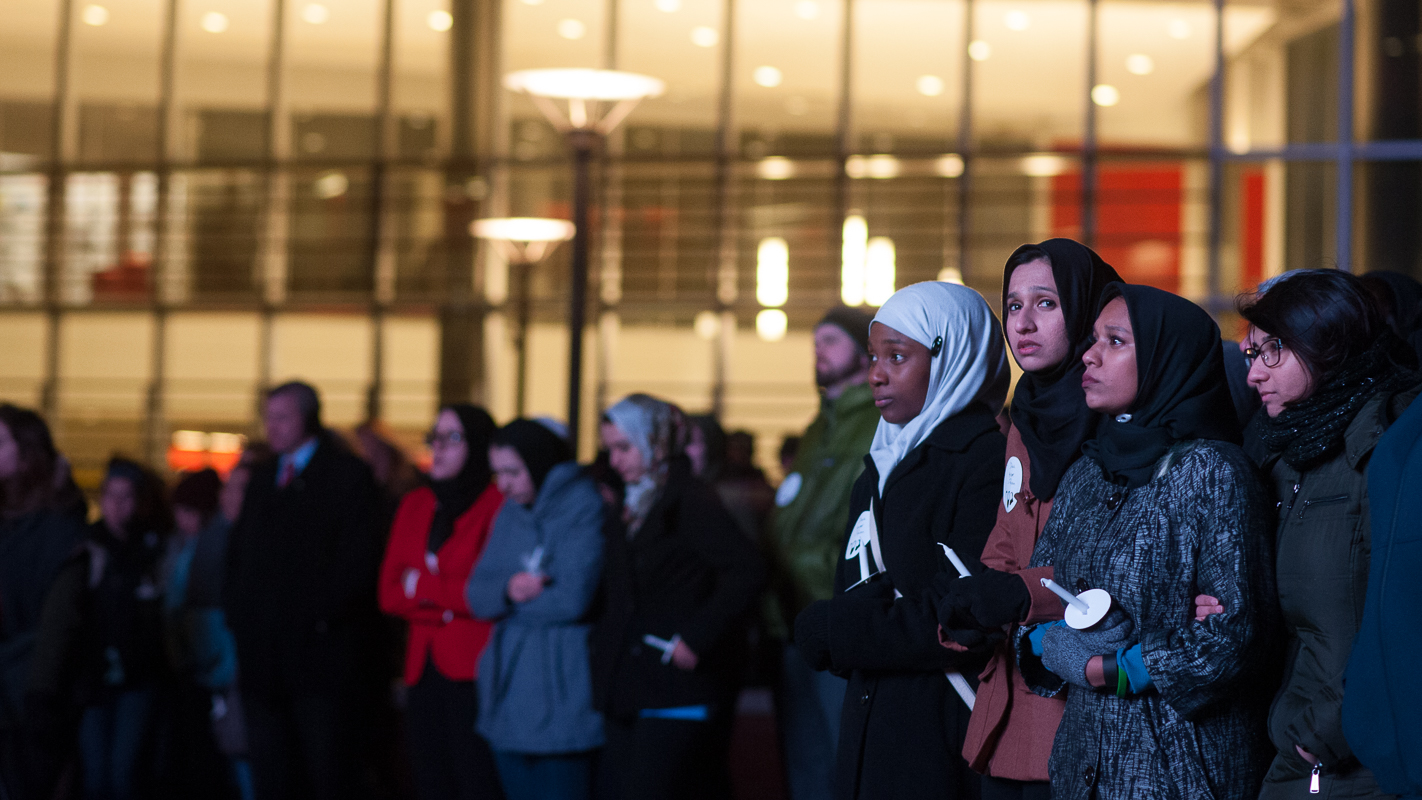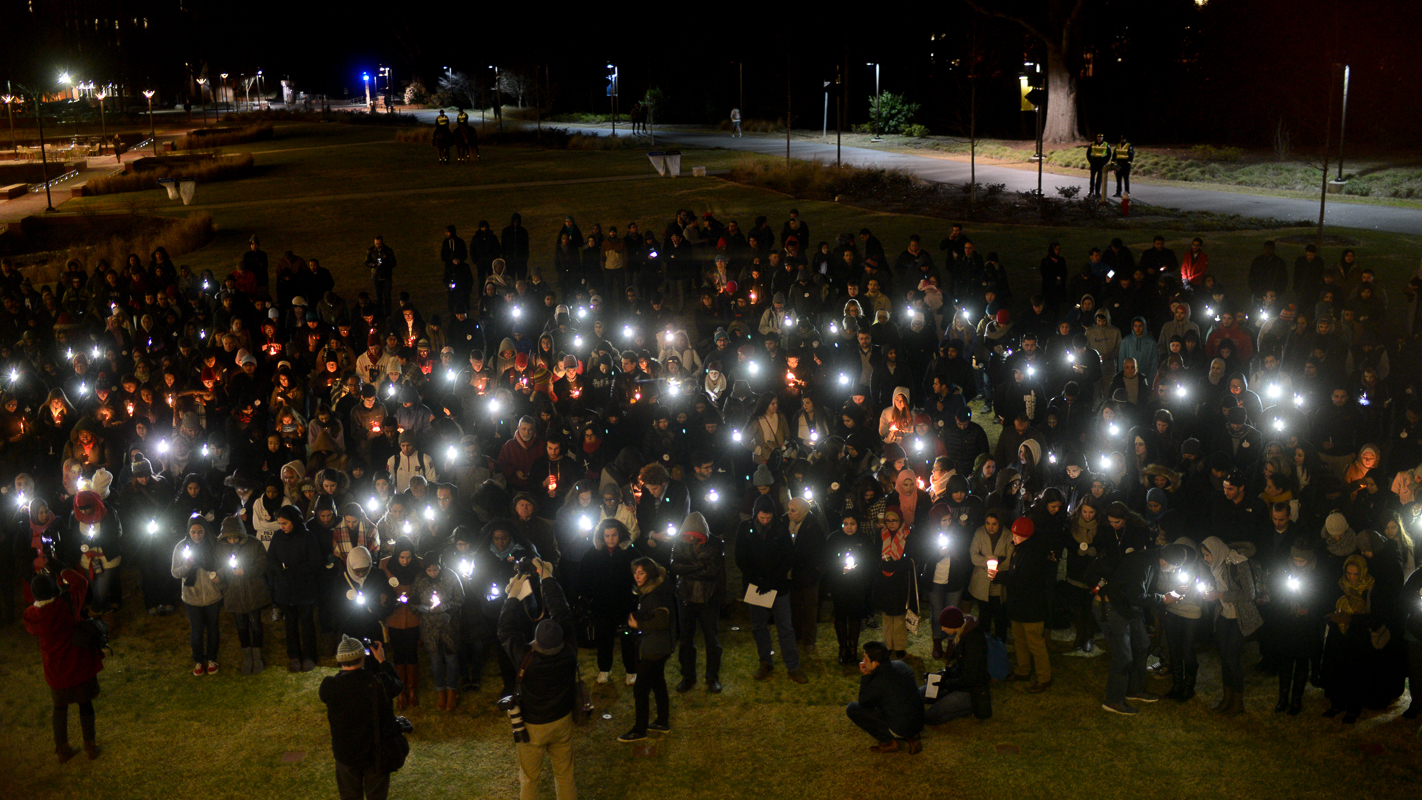 Both the Wolfpack and the Tar Heels are honored to build on the legacies of #OurThreeWinners. – @UNC Chancellor Folt

— NC State University (@NCState) February 10, 2016