Campus Life
Doughnut Data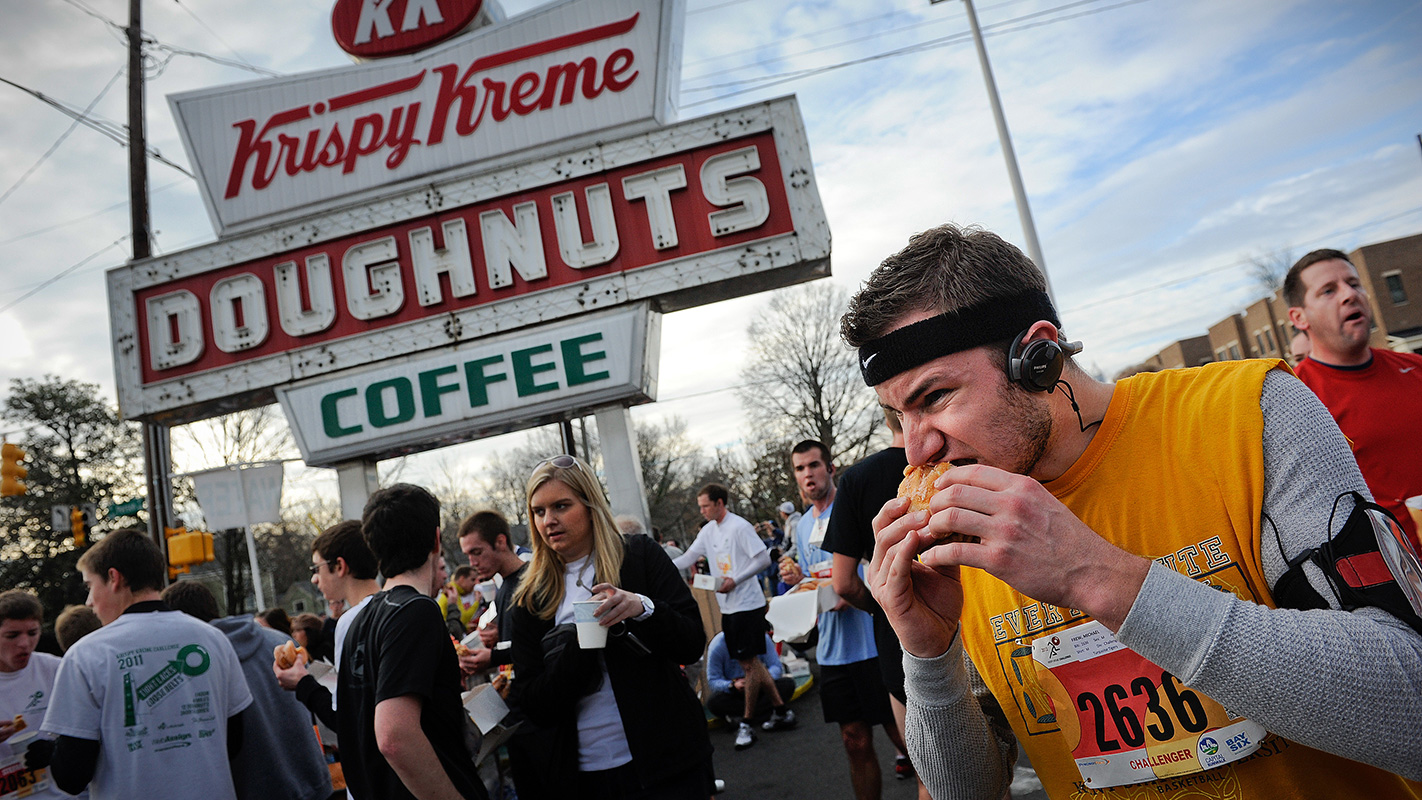 Editor's note: As the campus community prepares for this weekend's Krispy Kreme Challenge — the fourteenth in the race's distinguished history — we take a look back at last year's run and all its delicious data.
The 2017 edition of the race takes place Feb. 4, 2017.
In 12 years, the Krispy Kreme Challenge has grown from a Saturday-morning lark among friends to a signature NC State tradition that will draw thousands to Hillsborough Street.
Runners in the Challenge have to contend with an eye-popping, gut-busting collection of numbers: five miles, 12 doughnuts, 2,400 calories. But the event itself, organized by the university's Park Scholars, has also rolled up some astounding figures over the years: 65,000-plus runners, 700,000-plus doughnuts eaten and $953,000 raised for the University of North Carolina Children's Hospital.
Go inside the numbers behind the Krispy Kreme Challenge with this infographic:
Download a text-only version of this infographic.