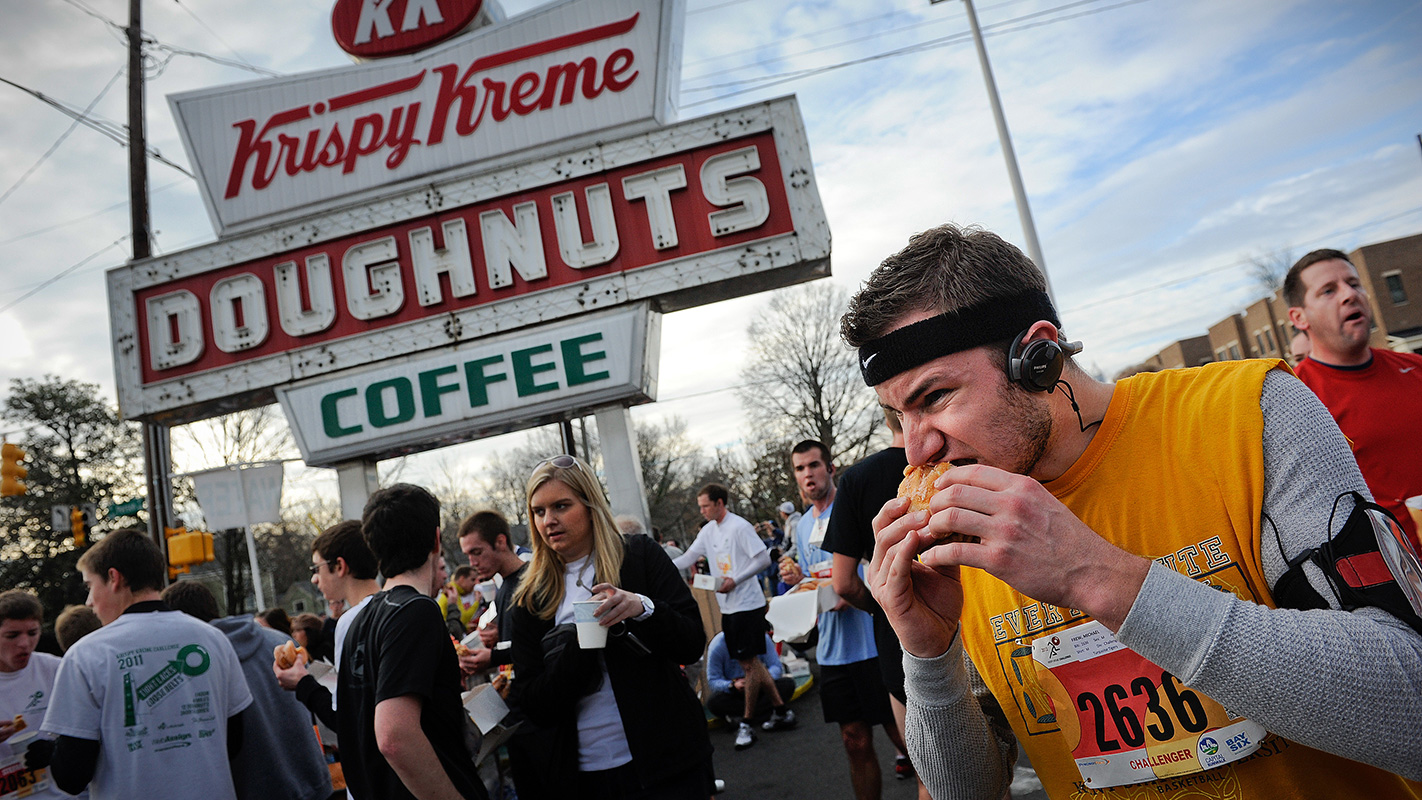 In 12 years, the Krispy Kreme Challenge has grown from a Saturday-morning lark among friends to a signature NC State tradition that will draw thousands to Hillsborough Street on Feb. 6.
Runners in the Challenge have to contend with an eye-popping, gut-busting collection of numbers: five miles, 12 doughnuts, 2,400 calories. But the event itself, organized by the university's Park Scholars, has also rolled up some astounding figures over the years: 65,000-plus runners, 700,000-plus doughnuts eaten and $953,000 raised for the University of North Carolina Children's Hospital.
Go inside the numbers behind the Krispy Kreme Challenge with this infographic:
Download a text-only version of this infographic.