Campus Life
32 Students Score NSF Fellowships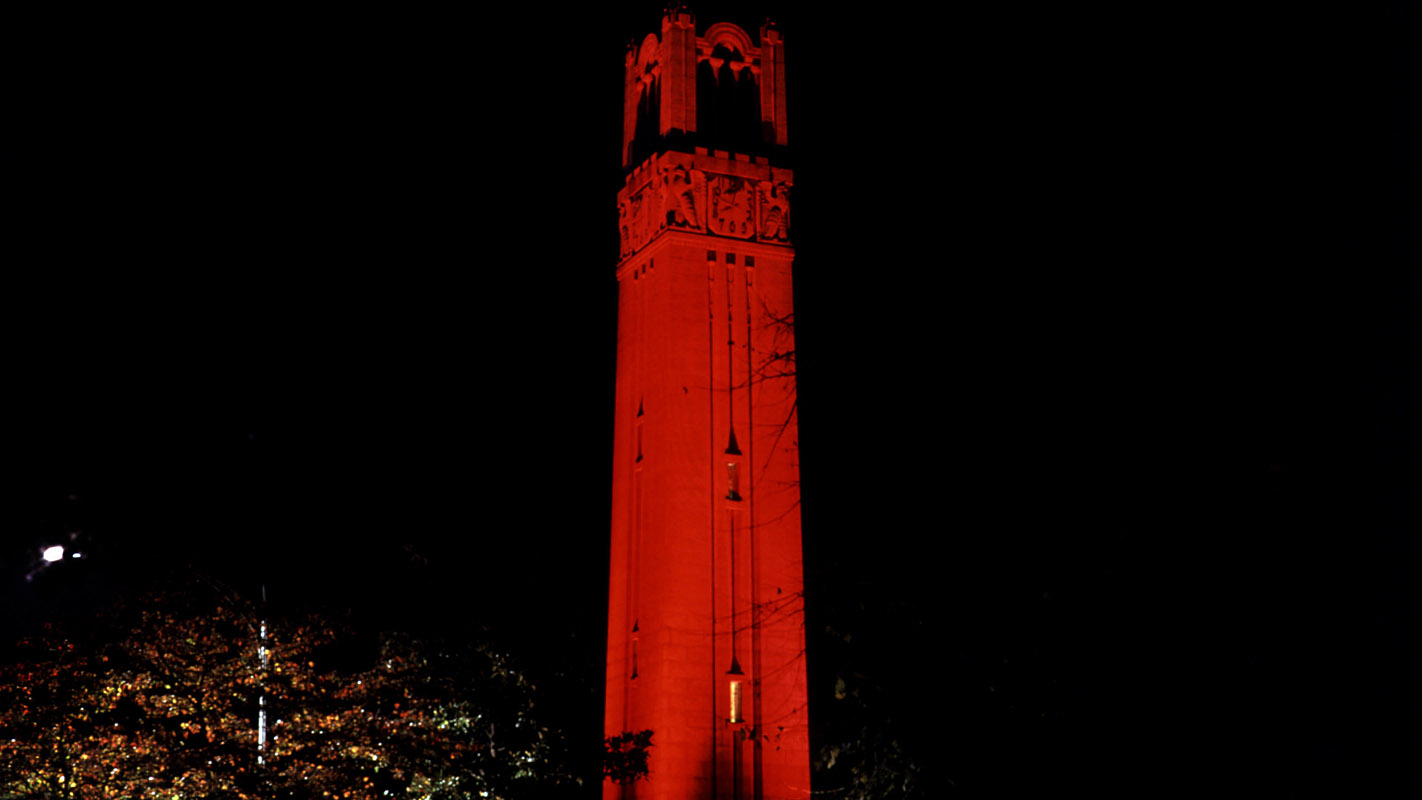 Another sign of NC State's upward trajectory: a record-breaking 32 NC State students earned prestigious Graduate Research Fellowships from the National Science Foundation this year. An additional 26 received honorable mention.
Recipients include 17 students who have completed or will soon complete their undergraduate degrees at NC State:
Conor James Benson, aeronautical and aerospace engineering
Preston Cornelius Bowes, materials science and engineering
Taylor Marie Courtney, chemistry of life processes, University Scholars Program
Mia de los Reyes, astronomy and astrophysics, Park Scholar, Churchill Scholar
Denae Ford, engineering education
Alexandra Fraik, genomics, Park Scholar, University Scholars Program
Jillian Claire Hattaway, developmental biology, Goodnight Scholar, University Scholars Program
Heidi Klumpe, bioengineering, Goldwater Scholar, Park Scholar
Catherine Grace McVey, food animal behavior and welfare, Goldwater Scholar, Caldwell Fellow, University Honors Program
Mark Menesses, mechanical engineering, Caldwell Fellow, University Honors Program
Jacob Garner Monroe, environmental engineering
Gabriela Quinlan, ecology, Park Scholar, University Scholars Program
Jaclyn Elizabeth Smith, cell biology, Caldwell Fellow, University Scholars Program
Meredith Ruth Spence, entomology
Gretchen Louise Stokes, ecology, Udall Scholar, Park Scholar, University Scholars Program
Vinicius James Taguchi, environmental engineering
Sara C. Troutman, environmental engineering, University Scholars Program
In addition, 15 Graduate Research Fellows who earned their undergraduate degrees at other institutions have chosen to conduct their graduate studies at NC State:
Olivia Nicole Caretti, marine biology
Stephanie Grace Cone, biomedical engineering
Alexandria Cruz, materials science and engineering
Megan Elizabeth Ennes, science education
Fallon Elise Fowler, entomology
Kristen Elizabeth Garcia, electrical engineering
Tyler Wayne Goode, mechanical engineering
Dmitry Olegovich Grinevich, biochemistry
Jamora Anice Hamilton, entomology
Margaret Andrews Holland, mathematics education
Christine Victoria Mennicke, mathematical biology
Carl Joseph Meunier, chemistry
Andrea Stewart, natural resources
Hillary Justine Stoll, environmental engineering
Samantha Brooke White, mechanical engineering
The program is the oldest graduate fellowship of its kind, recognizing outstanding graduate students in NSF-supported science, technology, engineering and mathematics disciplines who are pursuing research-based master's and doctoral degrees at accredited institutions in the United States. Since 1952, the NSF has funded 50,000 Graduate Research Fellowships out of over 500,000 applicants. Past fellows include numerous Nobel Prize winners and members of the National Academy of Sciences.
Fellows benefit from a three-year annual stipend of $34,000 along with a $12,000 allowance for tuition and fees, opportunities for international research and professional development, and the freedom to conduct their own research at any accredited U.S. institution of graduate education they choose. Two thousand fellowships are awarded each year.