Campus Life
Belltower Lighting to Honor Faculty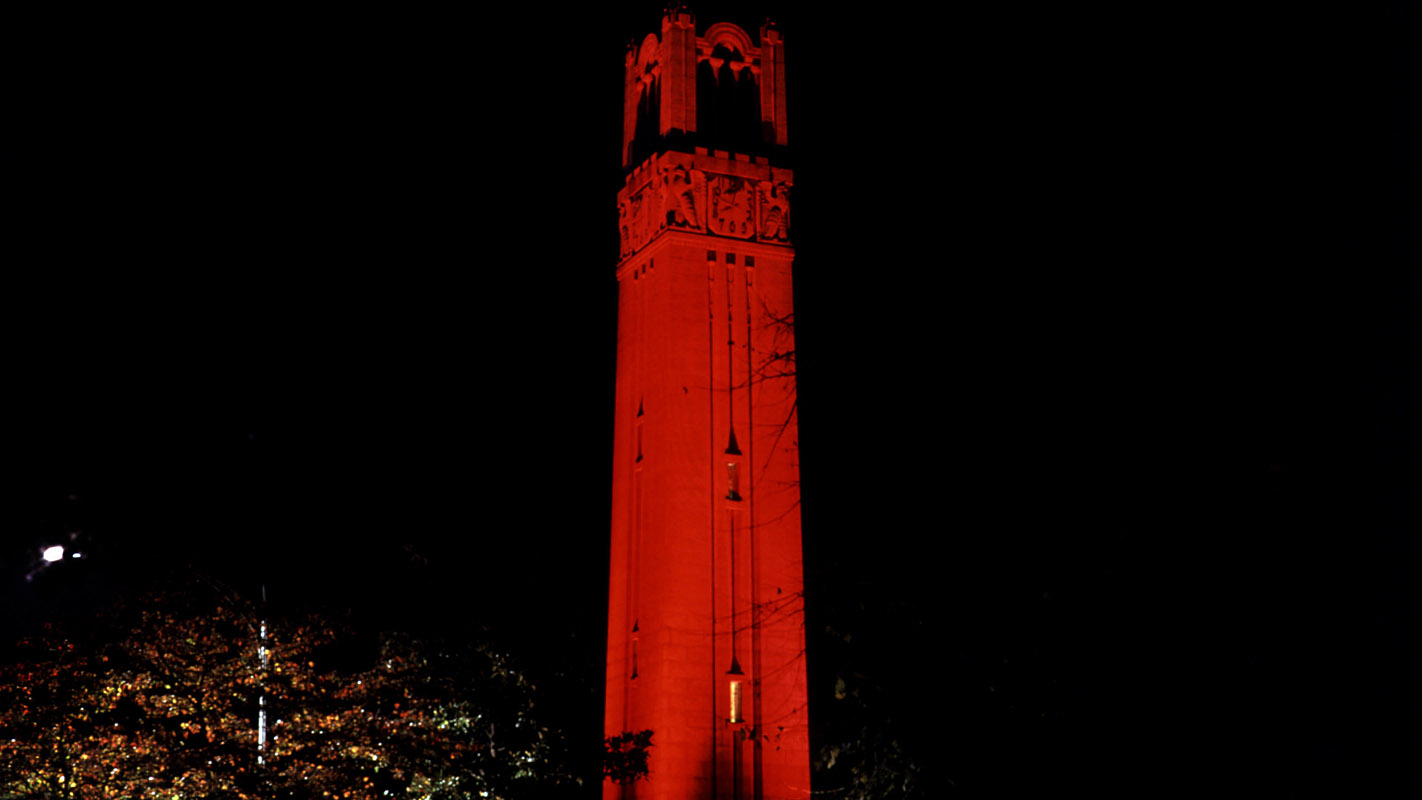 NC State lights the Belltower red on Tuesday, May 3, to mark the university's annual Celebration of Faculty Excellence, an event honoring faculty members who have earned recognition, awards and accolades during the academic year.
The dramatic lighting effect is reserved for special occasions at NC State, such as Founders Day, the induction of faculty members into the National Academies, notable athletic victories and major scholarship awards.
The Belltower is also illuminated by red floodlights on holidays that honor veterans, including Memorial Day and Veterans Day. The Memorial Tower, as it is officially known, was created to honor NC State students killed in World War I. The "legend in stone" was completed in the late 1940s and dedicated on Nov. 11, 1949.