Closing the Gap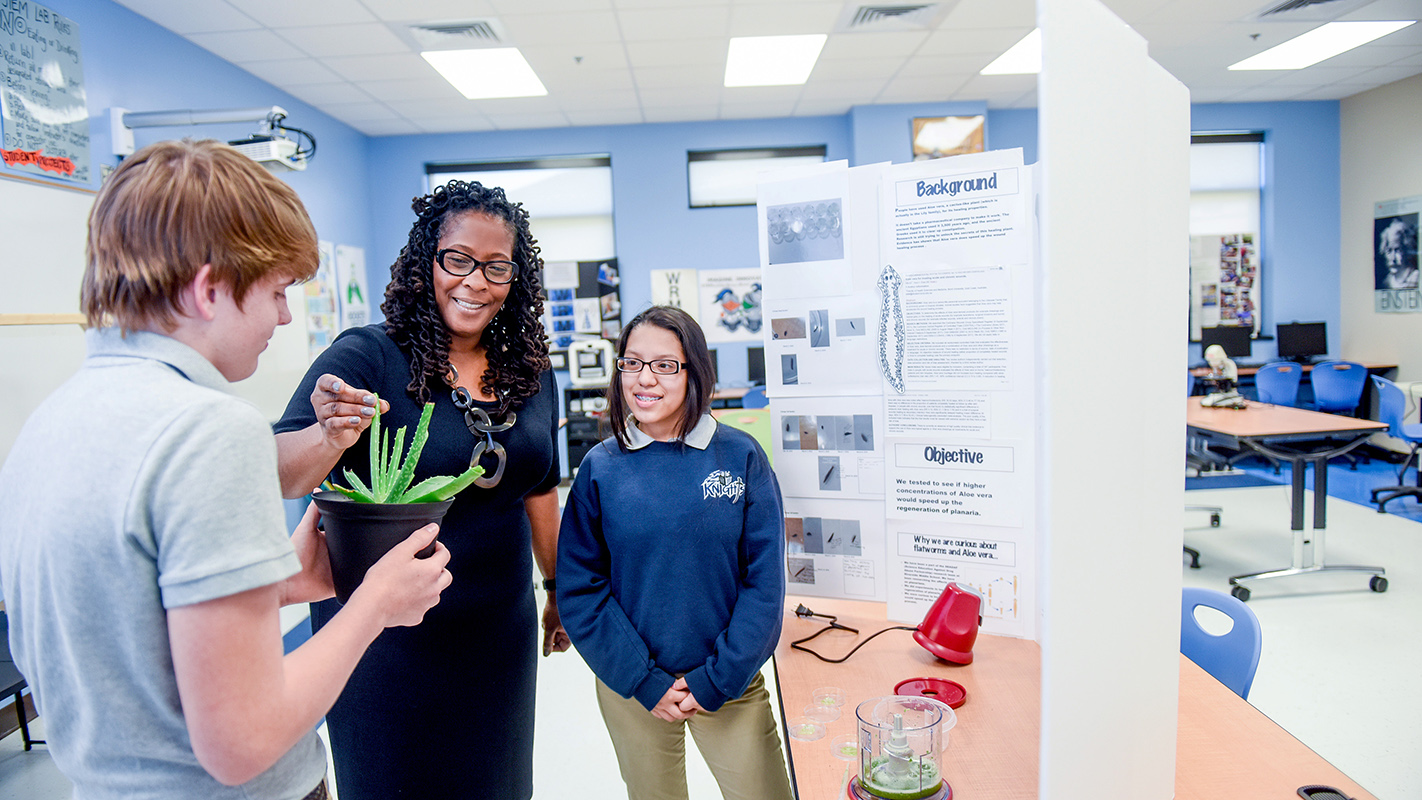 On a range of measures, residents of North Carolina's rural areas trail their urban counterparts: health outcomes, earning power and education outcomes, to name three.
In that last area, NC State faculty, staff, students and alumni are working to close the gap.
The Northeast Leadership Academy (NELA), a College of Education project, helps leaders of rural, high-poverty schools fulfill their potential. With funding from the U.S. Department of Education, NELA offers principals the opportunity to earn a master's degree, travel to explore innovative approaches firsthand, build a professional network and more. And it gets results: 83 percent of NELA first-year principals met or exceeded growth in the 2014-2015 school year.
The College Advising Corps (CAC), a Division of Academic and Student Affairs-led branch of a national program, hires recent graduates and sends them to 21 rural schools to work as college counselors. They help good students get in gear to attend college, guiding them through selecting, applying to and finding funding for the right schools. During the 2015-16 school year, 1,500 CAC-advised students got accepted universities or community colleges.
Learn more about how these projects are helping rural schools rise: