Faculty and Staff
New Faculty Clusters Website Launches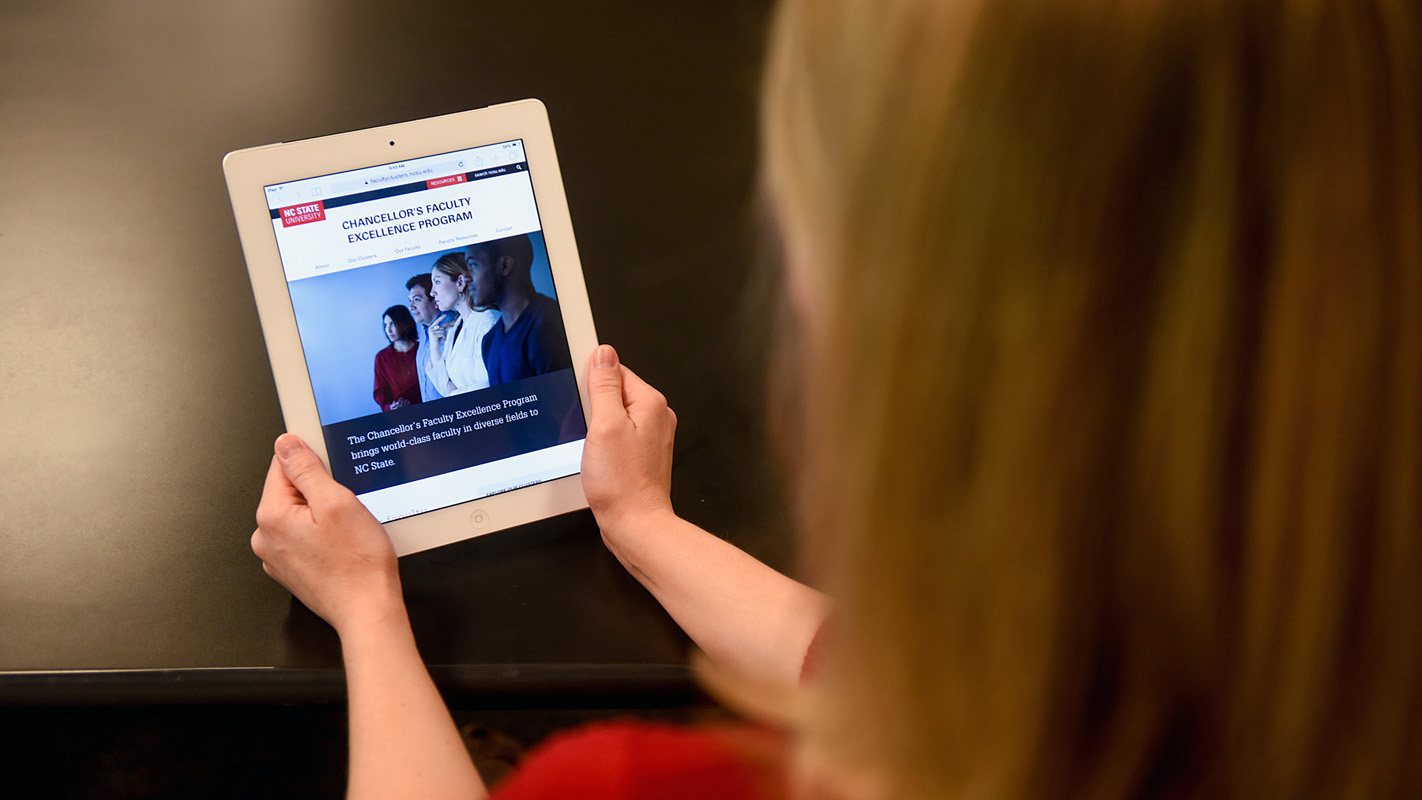 A new website for NC State's Chancellor's Faculty Excellence Program combines user-friendly navigation with comprehensive program information. Users can view the redesigned site at facultyclusters.ncsu.edu.
In 2011, NC State launched its faculty clusters program bring together the brightest minds in a range of academic disciplines and give them the support to tackle global issues. These clusters will bring 75 new faculty members in 20 select fields to campus to drive solutions-based research with real-world impact.
The new site highlights the cluster faculty themselves, the depth and breadth of their research, and the cluster program's national leadership in interdisciplinary research. Design components better align with current NC State branding and present a more streamlined visual experience for site visitors.