Campus Life
Hunt Library Wins 'New Landmark' Award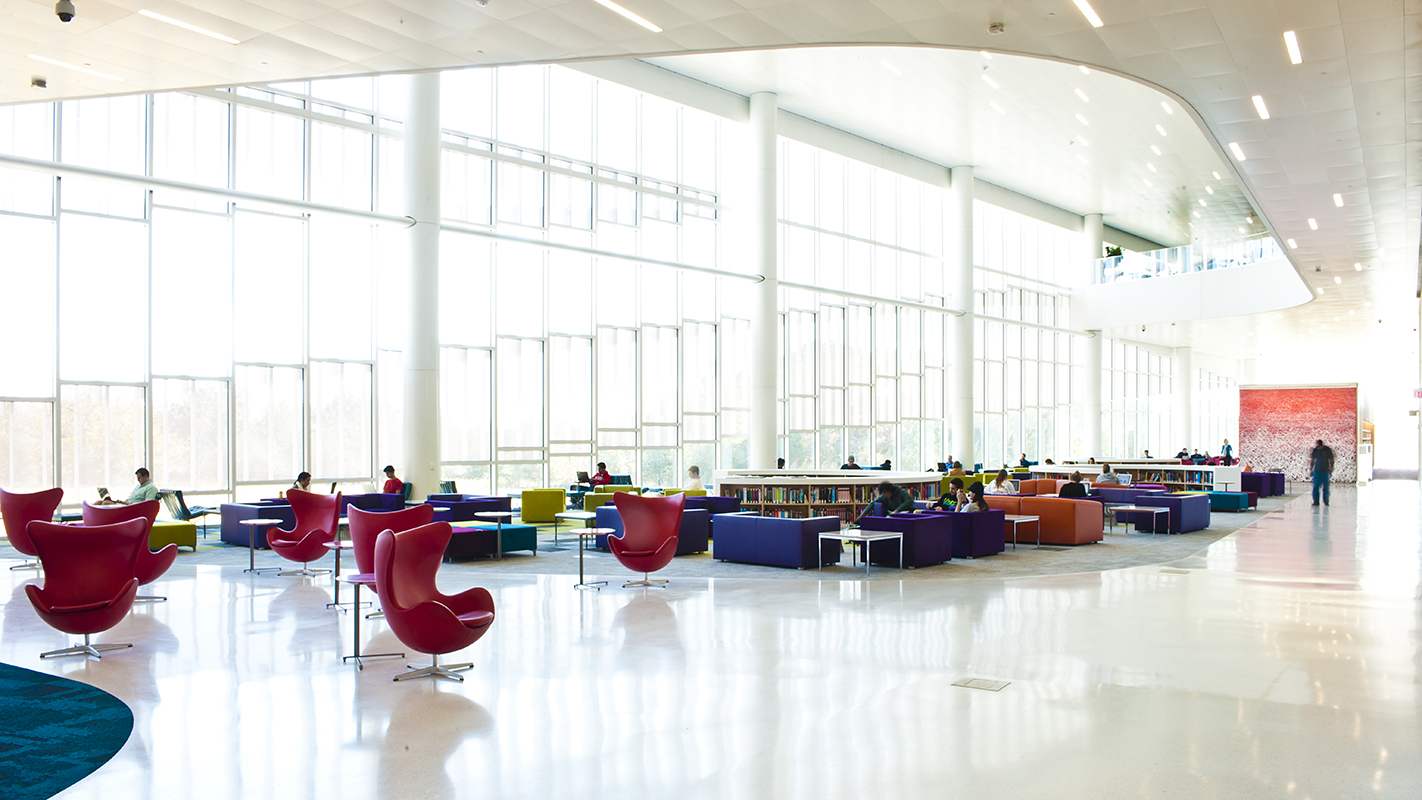 Citing its role as an "innovation incubator," Library Journal has named the James B. Hunt Jr. Library one of its five "New Landmark Libraries" for 2016. The theme of this year's competition was "the Learning Life Cycle."
The magazine solicited entries from academic libraries across North America that had completed construction, expansion or major renovations between 2012 and 2015. A six-judge panel of library and design professionals chose the winners.
In addition to the Hunt Library, award-winners include the James Branch Cabell Library at Virginia Commonwealth University, the Odegaard Undergraduate Library at the University of Washingtonn, the Mary Idema Pew Library Learning and Information Commons at Grand Valley State University and the Charles E. Shain Library at Connecticut College.
"The 2016 landmarks are leaders, shaping the future of the educational experience on their campuses and in their communities," the magazine said.
In its announcement, Library Journal also identified trends that emerged from the submissions. Academic libraries are using data-driven design to prioritize people-centered services and focus on the entire life cycle of learning and research. They are rethinking the library's exterior to enhance their campuses and to serve as hubs, while reinventing collections management inside the building. Visualization labs are foremost among the library spaces prompting innovative teaching practices.
Hunt Library was singled out under the trend of smart collection management for its "one-stop access to reference, materials and circulation services." The bookBot's speed and efficiency impressed the panel for "providing students, faculty and staff with on-demand ­availability."
The Hunt Library's visualization spaces also received a nod as a trendsetter.