The Abstract
Revealing the Past at Oberlin Cemetery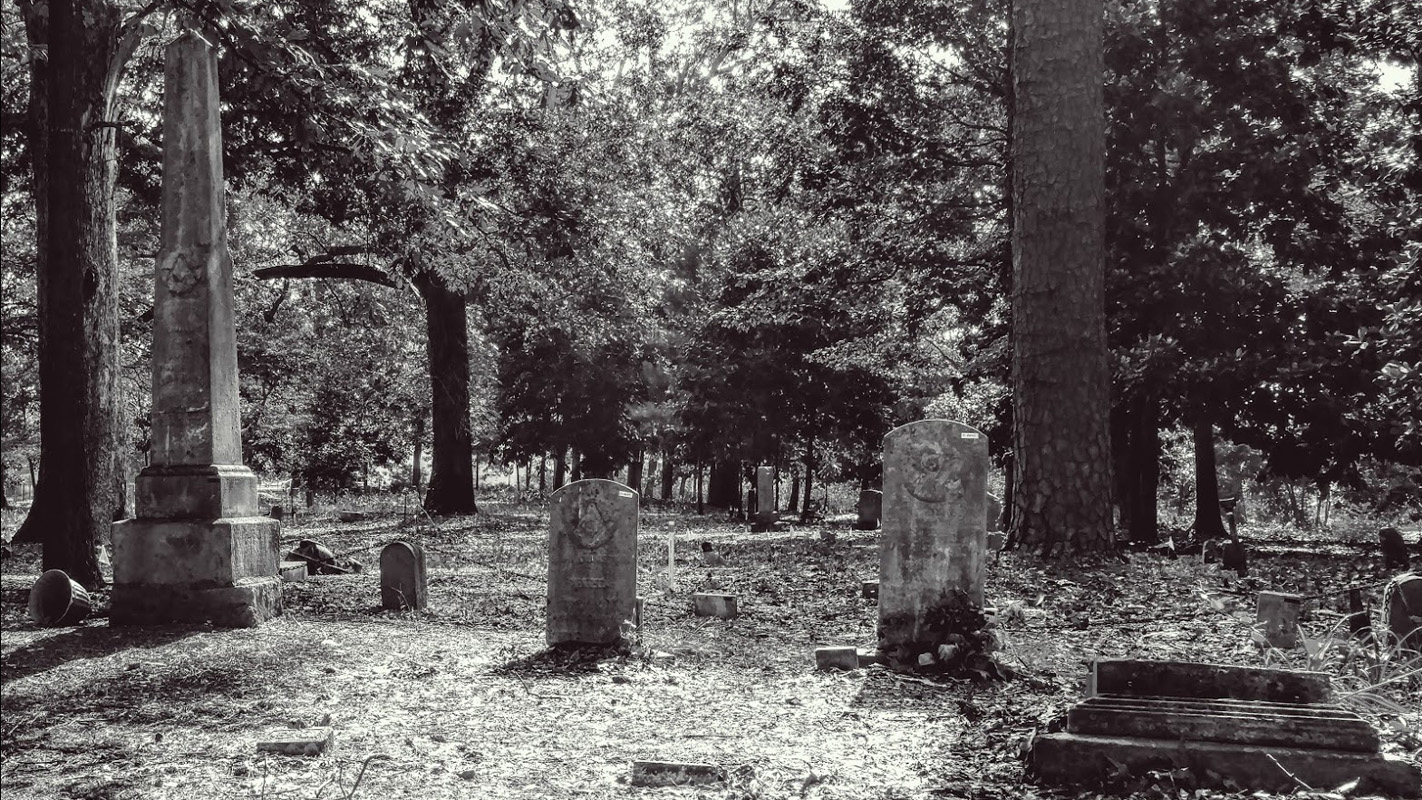 A partnership between historians, anthropologists, preservationists and geologists is unraveling the mystery and history of Oberlin Cemetery, and they're using some surprising technologies to do it.
Oberlin Cemetery is one of only four known African-American cemeteries in Raleigh. Founded in 1873 and used until 1971, the small three-acre plot is key to understanding the history of Oberlin Village, the largest freedman's village in Wake County during Reconstruction.
The Friends of Oberlin Village (FOV) is a group dedicated to preserving this important part of African-American history in Raleigh. Founded in 2011 by descendants of Oberlin Village residents, the FOV want to preserve the cemetery's grounds, record a definitive registry of individuals within the cemetery and document oral histories of persons laid to rest at the site. They are also working toward getting the cemetery listed on the National Register of Historic Places.
To accomplish their goals, the FOV first needed to know exactly how many people were interred in Oberlin Cemetery. John Millhauser, assistant professor of anthropology and sociology at NC State, read articles about the FOV's mission and needs and reached out to both the organization and NC State colleague Del Bohnenstiehl, associate professor of marine, earth and atmospheric sciences. Over time, other university departments, including Africana studies and history, got involved.
John Wall, who is pursuing a Ph.D. in marine, earth and atmospheric sciences, worked to confirm the number and location of unmarked graves within Oberlin Cemetery.
"There are only 209 headstones at Oberlin, but hundreds of additional burials can be inferred from fieldstones and small depressions that could indicate sunken graves within the landscape," Wall says. "We were asked to confirm whether or not these depressions did in fact represent likely burial sites."
Wall found that existing topographical data for the cemetery didn't have the answers they needed, so he proposed a solution. First, student interns Natalia Womack, Lisa Picariello and Morgan Whited from Wake Technical Community College conducted a pedestrian survey of the cemetery, recording the location of surface features and describing each artifact.
Next, Wall conducted a survey of the entire area using Terrestrial Laser Scanning (TLS) technology. TLS fires pulses of near-infrared light and uses the reflections to produce a three-dimensional representation of the landscape. A group of these laser-determined positions is referred to as a point cloud. When combined with GPS data, multiple point clouds can be combined to generate a digital elevation model. Finally, ground penetrating radar was utilized to confirm that the subtle depressions described by the interns and modeled by the TLS were indeed graves.
The pedestrian survey recorded 671 monuments, of which 209 were identified as headstones and 119 fieldstones. Pedestrian and TLS data identified a total of 355 sunken graves, 297 of which were not associated with a headstone or fieldstone monument, leading the researchers to estimate that 625 individuals are buried in Oberlin Cemetery.
"The 625 number was really surprising," Wall says. "Even after doing nearly 10 hours a day of field work over the summer the number seemed really amazing – especially given that the cemetery only covers three acres of land.
"We also found evidence that the cemetery was in use well beyond the commonly accepted timeframe. Historians had assumed that burials took place between about 1873 to 1971, but we found burials dating from 1853 up until 2007."
Wall hopes to do more geophysical research on the cemetery this fall with his adviser Bohnenstiehl. Additionally, Millhauser, anthropology and sociology lecturer Dru McGill, assistant professor of history Alicia McGill and Africana studies lecturer Darrell Stover are investigating the ancestry of the people within the cemetery and providing assistance with heritage management and preservation.
"Only four African-American cemeteries exist within the Raleigh area," Wall says. "This site marks the important history of Oberlin Village and its citizens not only in relation to the local African-American community, but to the broader Raleigh-Durham metropolitan area. Every effort should be made to preserve, recognize, and protect its legacy and grounds."
Read more about Wall's research and the Oberlin Cemetery here.