Students
Navigating the Road Ahead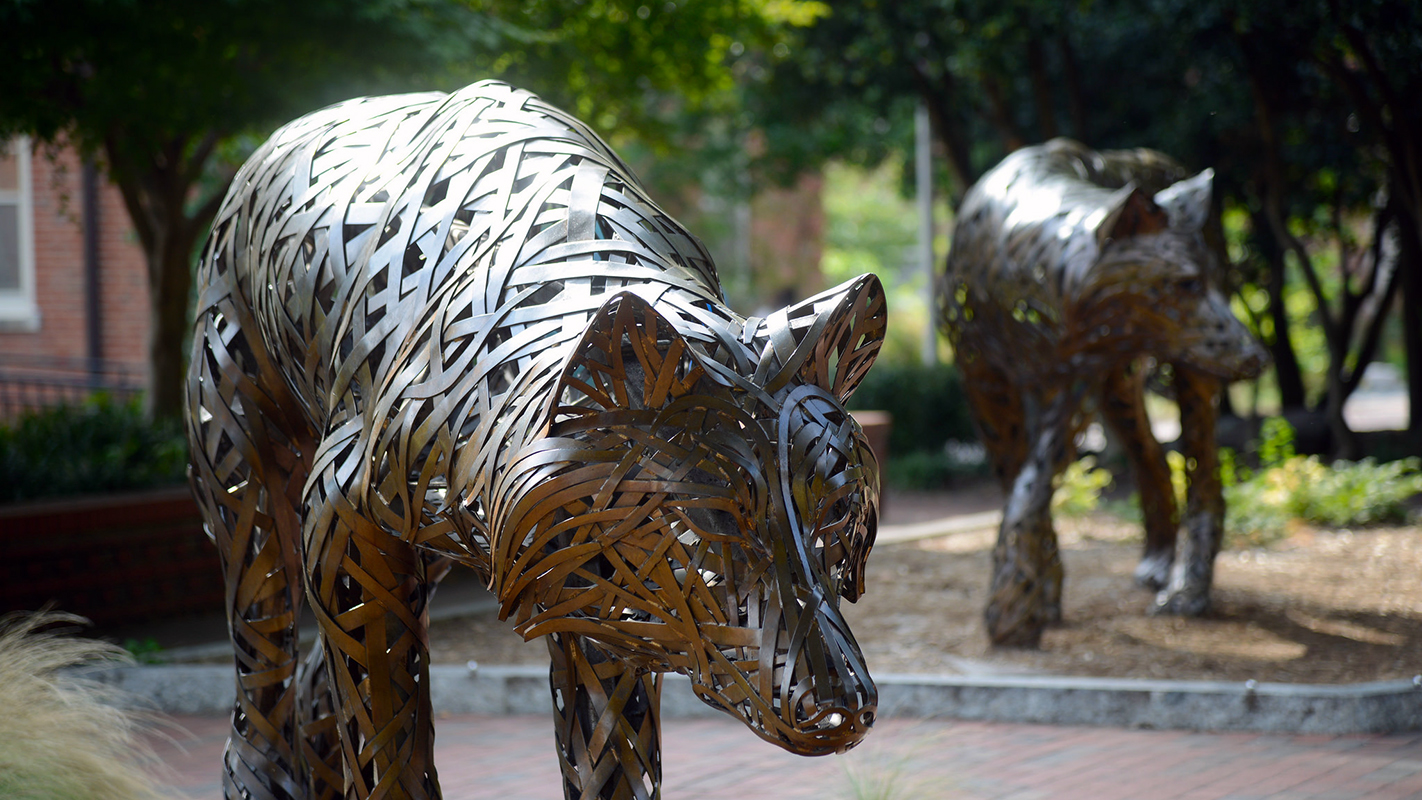 NC State — a leading public research university of more than 34,000 students from all 100 North Carolina counties, all 50 U.S. states and more than 120 countries — first opened its doors in 1889 to a class of 52 white males.
It wasn't until 1927 that the university conferred degrees to its first female graduates, and in 1957 to its first African-American graduate, electrical engineer Robert Clemons. This slow rate of positive change was common at universities during that time and reflective of the historically slow pace of change for diversity and equality in our nation.
Today, NC State holds as one of its core commitments a dedication to ensuring our campus is an environment of true diversity and inclusion. Diversity Education Week is an opportunity to re-examine the progress we have made — and to redouble our efforts.
By the Numbers
In 1985, 12 percent of NC State students considered themselves part of an underrepresented group. Fast-forward to 2012 and that number had grown to only 16 percent — in part because of a relative surge in international students. Growth in diversity, like many other positive changes at public universities, has been incremental.
Take the gap in graduation rates between white and underrepresented minority students. From 2003 to 2013, NC State's six-year graduation rate for white students increased 4.8 percent, to 74.2 percent. In comparison, the graduation rate for minority students rose by 12 percent. While the graduation gap has narrowed by 7.2 percent — faster than at almost any other public university in the nation — we still have work to do.
Diversity by representation has improved for many groups on campus over the past decade-and-a-half. Underrepresented minorities made up 18 percent of NC State's student body last year — up from 13 percent in 2002 — and comprised 19 percent of tenure-track faculty, up from 13.5 percent. Female students dropped slightly from 46 percent to 45 percent in the same period, but female tenure-track faculty rose from 20.3 percent to 29 percent.
Beyond the Numbers
Yet despite a general increase in diversity, the percentage of African-American students at NC State has declined over the past three decades, even as the shares of Native American and Latinx-identifying students have risen slightly. And diversity numbers don't capture the ongoing struggle of underrepresented groups on campus to truly feel part of the NC State family. Equity and inclusivity can't be quantified.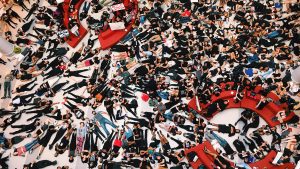 Recent incidents of racism and bigotry — nationally and on campus — brought these issues to a head, as messages posted to social media left many students feeling that they were not safe or welcome at NC State.
These sentiments were brought to a wider audience at the recent Racial Climate Town Hall held at Talley Student Union, where students shared their hurt with university leaders. The students who spoke felt that their concerns had been ignored; many argued that the culture on campus had failed them. Such pain felt by any of our students, faculty or staff demands a response from all of us.
So where does NC State go from here? This is a Think and Do university, and that means matching ideas and dialogue with action.
Steps Taken
Following a January 2016 town hall meeting with student organizations, the University Diversity Advisory Committee made recommendations to Chancellor Randy Woodson and Executive Vice Chancellor and Provost Warwick Arden. These recommendations covered four key areas: cultural competency, diversity education, communications and student government action.

Based on these recommendations, the Office of Institutional Equity and Diversity — led by Linda McCabe Smith, vice provost for institutional equity and diversity — has begun developing cultural competency and implicit bias training. These programs will help groups and individuals to better engage with a diverse campus by recognizing and remedying their own biases.
Exploration of the current U.S. Diversity requirement in the General Education Program is also underway to determine possible changes, including course qualifications and the integration of cultural competency into the requirement. Units and divisions across campus will assess communications efforts to ensure that their messaging accurately reflects diversity at NC State.
The chancellor has formed a task force that will examine and recommend action on the university's recruitment, admission, retainment and ability to graduate underrepresented students. Additionally, administration and Student Government will collaborate on diversity action items.

Pieces in Place
Other pieces in place reflect NC State's integration of diversity and inclusivity measures into the broader workings of the university. For example, our newly formed Bias Incident Response Team — led by Reggie Barnes — examines reported incidents of bias on our campus and coordinates the university's response, including support for those affected.
Another initiative, the Equal Opportunity Institute, provides training for faculty, staff and students on equal opportunity, diversity and equity. The National Coalition Building Institute also continues to offer workshops on diversity and bias issues. In the near future, NC State seeks to offer further support for our Asian American and Pacific Islander students, along with peer training that will allow for productive dialogue on diversity and privilege.

Diversity education is promoted throughout the Division of Academic and Student Affairs — from Alternative Service Break trips that further cross-cultural understanding to specialized Counseling Center groups for people of color. Staff within the division have taken steps to create a more culturally aware administration by dedicating resources to intensive race-immersion workshops and a series of race-related trainings.
The university community has also come together to create interfaith prayer and meditation spaces that serve and respect the many religions represented on campus. Current spaces in D.H. Hill Library, Witherspoon Student Center and Centennial Campus allow members of our community to practice their faith in a safe space.
Just the Beginning
These initiatives reflect the desire of the NC State community to see true diversity in every facet of campus life. Diversity should be more than a buzzword: It is essential to our pursuit of excellence at this university — and to the realization of our students' full potential.
Recent events show us that there are still significant issues within our community that privilege cannot ignore and talk cannot solve. Words and promises must lead to action. Universities must be safe, welcoming and empowering places. We speak often of society's grand challenges at this university, and this is one such challenge. We will keep working to solve it — together.