Events
Governor's Inaugural Ball Returns to NC State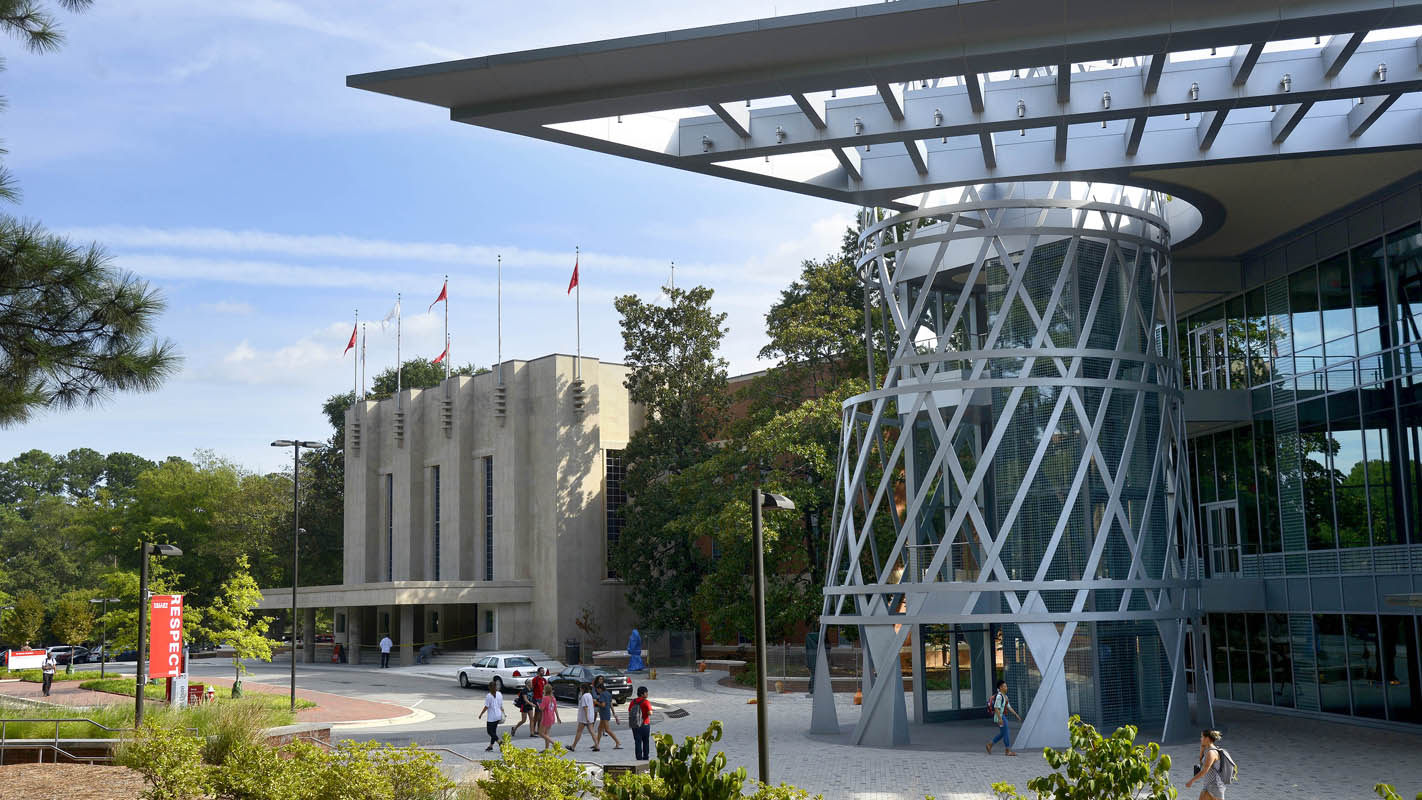 Editor's note: Due to winter weather, the 2017 North Carolina Governor's Inaugural Ball has been moved from Saturday at Reynolds Coliseum to Friday at Marbles Kids Museum.
The North Carolina Governor's Inaugural Ball is returning to NC State for the first time in 32 years.
From 1965-85, the ball was a fixture at Reynolds Coliseum and the Talley Student Union at the center of campus, brought here by Dan K. Moore when he wanted to hold multiple inaugural events that could accommodate more than 5,000 guests.
It stayed through the years, serving as the inaugural centerpiece when NC State alumni Robert Scott (1969) and James B. Hunt (1977 and '81), both Democrats, were elected governor. It was the location of the ball for James Holshouser (1973), the state's first Republican governor since 1896, and for James Martin (1985), another Republican who followed Hunt after his first two terms in office.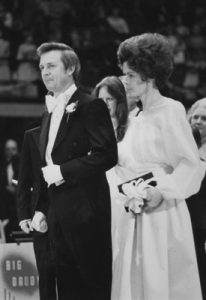 In 1977, for Hunt's first inauguration, television star Andy Griffith returned to his home state to serve as master of ceremonies on the Reynolds Coliseum stage.
But the scheduled inaugural ball of 1989 following Martin's reelection was hastily moved from Reynolds when then-athletics director and head basketball coach Jim Valvano forced it off campus because his Wolfpack basketball team had a nationally televised home game against Temple there the day after the scheduled ball.
It was moved to downtown Raleigh's Convention Center, where it has remained until this year, when a four-day outdoor sports trade show had already claimed the preferred dates years in advance.
With long-awaited major renovations at both the Talley Student Union and Reynolds Coliseum completed last year, the Junior League of Raleigh, which has sponsored the governor's ball since 1933, was eager to return to campus to showcase the university's new look.
The only hiccup was deciding on a governor, which took a little longer than the Nov. 8 election date. The contested outcome was eventually decided in mid-December when incumbent Gov. Pat McCrory conceded defeat to his challenger Roy Cooper, who officially took office as North Carolina's 75th governor on Jan. 1.
Anticipated winter weather canceled the inaugural parade through downtown Raleigh and moved some events at the North Carolina State Archives inside, but the three inaugural ball events over three days will go on as scheduled, beginning with tonight's Rock the Ball concert at Lincoln Theatre, Friday's Council of State reception at Marbles Kids Museum and Saturday night's ball at Reynolds Coliseum and Talley Student Union.
"We're thrilled to return to our roots by bringing the N.C. Governor's Inaugural Ball back to NC State, Reynolds Coliseum and Talley Student Union, especially after the amazing renovation that has been done at both Reynolds and Talley," said Samantha Thompson Hatem, the Junior League of Raleigh's co-chair for the ball. "We love our history at NC State and we can't wait to put another successful ball into the books this weekend."
Traffic on campus will be affected on Saturday, regardless of the weather, with the arrival of some 3,000 guests, who will be directed to park at the Coliseum Deck. Staff working the event are asked to park in the Dan Allen Deck, along East Cates Avenue (near Derr Track) or in the rear of Carmichael Gym.
Cates Avenue between Alexander Hall and Morrill Drive will be closed from 4 p.m. Saturday to 2 a.m. Sunday. No parking will be allowed in the Talley Loading Dock after 10 p.m. Friday.
University Police will staff a checkpoint at University College and will allow vehicles with valid NC State parking permits access to Tucker, Owen, Turlington and Alexander Halls for student move in. Carmichael Gym will be accessible via Morrill Drive or by foot, but no vehicle access will be available on Cates Avenue during the event closure time.
GoRaleigh will suspend bus service to campus at 4 p.m. Saturday.