Campus Life
Orchestra Director Honored for Innovation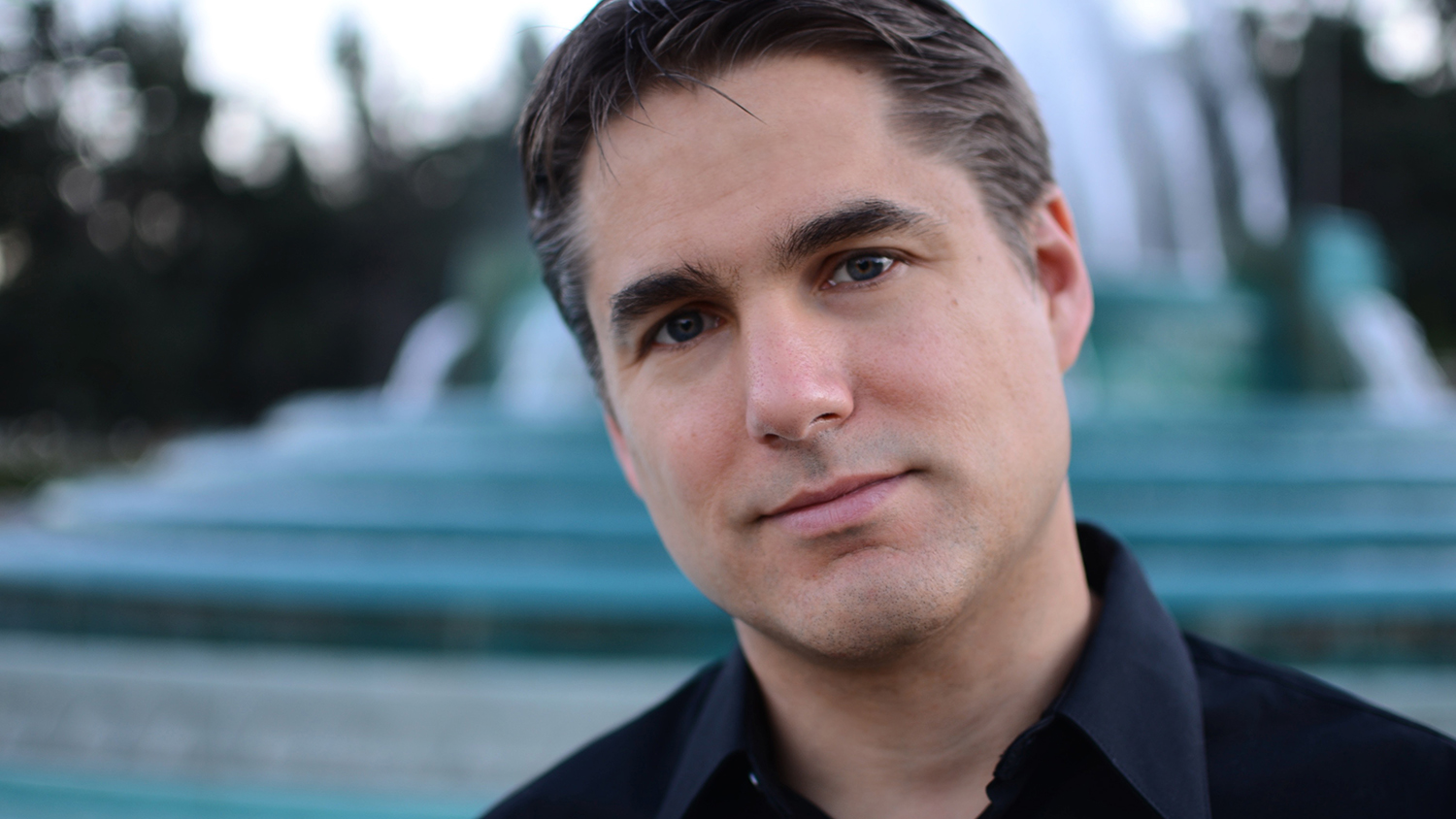 NC State's faculty have built a reputation for innovative scholarship across a broad variety of disciplines. That variety broadened even more when Peter Askim, director of orchestral studies in the Music Department, received the American Prize Ernst Bacon Memorial Award for the Performance of American Music in January.
Askim shares the award with the Next Festival of Emerging Artists, the summer festival he directs, in recognition of performances of the music of living American composers by the festival's orchestra. In addition, Askim and both of NC State's orchestras — the Raleigh Civic Symphony and the Raleigh Civic Chamber Orchestra — as well as the Next Festival are finalists for the American Prize Vytautas Marijosius Memorial Award in Orchestral Programming, given for innovation in orchestral programming.
"In the orchestra world, 'programming' means choosing what the group is going to play in performances," Askim explains. "That involves figuring out which music will work well with other music, how the pieces relate to each other in a thematic or musical way, the appropriate length and difficulty of the compositions . . . it's a whole art and science and puzzle."
NC State's orchestral programming stands out for its focus on presenting world premiere performances of works by living composers. "Every NC State orchestral concert in 2016 and 2017 includes a performance of a brand-new work written specifically for our orchestras," Askim says. "Most university concerts feature the work of old, dead composers, but we have composers who write brand-new works for us. Then they come to campus, work with the orchestra during rehearsals and attend — and sometimes even perform in — the premiere."
Askim's leadership of the orchestral program is also notable for engaging multiple disciplines across campus. For example, in 2016 the Raleigh Civic Symphony Orchestra performed the Great Animal Orchestra, which combined a live orchestral performance with the sounds of animals recorded in their natural environments, such as whales, beavers, insects and elephants. The event involved collaboration from 11 units within the university, including the Department of Forestry, the Southeast Climate Science Center and the Sustainability Fund.
"We were the first arts organization on campus to get a grant from the Sustainability Fund," Askim notes. Later in 2016 the orchestral program won another Sustainability Fund grant to support a project celebrating the 100th anniversary of both the National Park Service and North Carolina's state park system. The program commissioned two-time Grammy-winning guitarist Jeff Peterson to write the world's first concerto for Hawaiian-style slack key guitar and symphony orchestra. Peterson wrote the concerto in honor of Hawaii's volcanoes, two of which are part of Hawaii Volcanoes National Park. Peterson came to NC State and performed in the concerto's world premiere with the Raleigh Civic Chamber Orchestra. A song from the performance is featured on Peterson's new CD and was used in a documentary film about Peterson's life and work.
Askim came to NC State in 2014 as the culmination of a life spent in music. "I started playing piano, really badly, when I was 8," he says with a grin. "I continued to play piano really badly, much to the chagrin of my piano teachers." He picked up the double bass when he was 15 and played a lot of jazz and classical in high school. He also played some indie rock and was even in a heavy metal band "for about a day," he says. When asked what the heavy metal band's name was, he replies, "We didn't have a name. We didn't last long enough to have one."
When Askim went to college, he dedicated himself to the study of classical music, eventually emerging with two doctoral degrees — one in composition and one in performance. In between the two was a stint teaching at the University of Hawaii and playing as a professional in the Hawaii Symphony Orchestra. After completing his second doctoral degree, Askim spent nine years as music director and composer-in-residence at Idyllwild Arts Academy, a pre-professional arts high school in California, before coming to NC State.
For the orchestral program's next concert — titled Revolution 1917: Music of Soviet Russia — the Raleigh Civic Chamber Orchestra will commemorate the 100th anniversary of the Russian Revolution by performing works composed in the Soviet Union. NC State faculty pianist Olga Kleiankina will join the orchestra as guest soloist for Dmitri Shostakovich's Piano Concerto No. 2. The orchestra will also present the world premiere of a work newly commissioned for NC State by Liliya Ugay, a composer and pianist from Uzbekistan. Daniel Bolger, a faculty member with NC State's history department, will provide historical and cultural context for the music. The concert will take place at 4 p.m. Sunday, April 2, in Stewart Theatre in the Talley Student Union. To purchase tickets, call 919-515-1100 (1-6 p.m., Monday-Friday) or order online.
Later in April, the Raleigh Civic Symphony will present A River Runs Through It: Music of Rivers, a concert of music inspired by rivers, with the support of NC State's Sustainability Fund. The performance will feature the world premiere of a work newly commissioned for NC State by jazz legend and two-time Grammy nominee Rufus Reid, an important voice in the newly developing field of orchestral jazz composition. The concert will take place at 4 p.m. Sunday, April 23, in Stewart Theatre. The concert will be preceded by a Sustainability Showcase presenting faculty and student research on water issues from across the university at 3 p.m. To purchase tickets, call 919-515-1100 (1-6 p.m., Monday-Friday) or order online.
"We may be the only university orchestral program in the country doing a world premiere of a newly commissioned work at every concert," Askim observes. "This is in keeping with the innovation and cutting-edge research going on all over campus."