Faculty and Staff
New System to Boost Research
When Eric Wiebe took a short-term interim position as associate dean for research in the College of Education a few years ago, he got an inside look at the system NC State uses to manage the business side of research. It was an eye-opener for the longtime faculty member.
"I suddenly saw just how pampered I had been by the research staff here in the college," he says.
Now, as the university takes the first steps toward replacing the existing research administration system with a state-of-the-art solution, Wiebe says the new system should put less stress on support staff while delivering even more tools and options for researchers.
To make sure NC State gets it right, an interdisciplinary group comprising scores of faculty and staff members is working behind the scenes to identify the features the university needs in a new electronic research administration, or eRA, system. Wiebe serves on the eRA working group's 20-member steering team. Other teams are devoted to areas such as communication, change management, project requirements and training. The requirements team alone features eight working groups focusing on such important details as compliance, financial management, award processing and negotiations, and post-award program management.
Working Smarter
After nearly a year of meetings, planning sessions and focus groups, the effort is paying off. NC State recently published a request for proposals seeking bids for the new campus system.
"It's less about automation and more about allowing us to work smarter and work at a higher level of quality and volume," Wiebe says.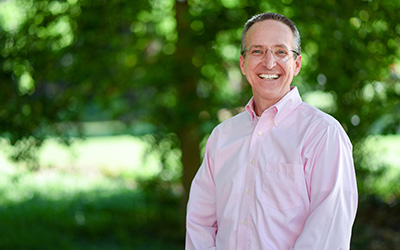 Patrick Hayes, director of research administration in the College of Engineering, is also on the eRA steering team. He's excited about the possibilities of a new system, and he's glad to see so many researchers and staff participating in the planning process, including the numerous focus groups that have been held across campus.
"This is a positive change," he says. "This is something we need. If we're going to continue to grow the research portfolio, we're going to need a new system. The system we have now has taken us as far as we can go. We need a one-stop shop. That's the wave of the future."
The new eRA system will support the entire life cycle of a research project, from proposal development through final reporting and closeout. It will tie into PeopleSoft, the university's human resources system, and will affect nearly every unit on campus.
Moving Forward Together
Transitioning NC State to a new eRA system will take about a year and will require the cooperation of hundreds of faculty and staff, both in the planning stage and during implementation. The steering committee is scheduled to begin evaluating vendor proposals in June, with finalists slated to conduct on-campus demonstrations early in the fall semester. The new system could go live by the end of 2018.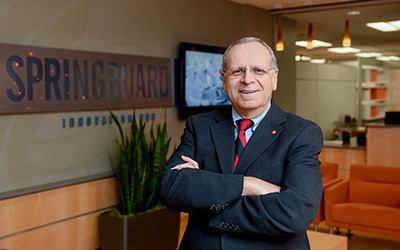 The payoff promises to be significant, making the research enterprise more efficient, connected and consistent across departments and disciplines. That will free up faculty members such as Wiebe to do more research — especially interdisciplinary research. And it will give administrators like such as Hayes newer, more robust tools for managing all the financial, human resource, regulatory and legal aspects of research.
"The eRA is a true investment in NC State's research enterprise," says Alan Rebar, vice chancellor for research, innovation and economic development. "The new system will make it easier for faculty, staff and students to plan, manage and complete small grants as well as large-scale interdisciplinary projects by helping to standardize processes across colleges. Faculty and staff will also benefit from a user-friendly interface and more transparent system. While the eRA will not solve all of the issues associated with sponsored research management, it will support NC State's increasingly complex research environment."
Tools and Technology
As an example of how the new system could benefit researchers, Wiebe offers this scenario from the proposal development stage.
"If we had budget templates and budget automation tools that allowed us to more quickly generate budgets, that would give us the opportunity to play out more budget scenarios across our project team and better craft an elegant solution within the budget constraints," he explains.
The new system will also align with the university's ambitious strategic plan, which calls for a culture of continuous improvement, more interdisciplinary scholarship and investments in faculty and infrastructure.
For regular updates about the eRA project, visit the eRA news blog (Unity ID required).