Evicted Bats Get New Digs on Campus
A colony of bats that was ousted from a campus parking deck three years ago has been given a swanky new home — two of them, in fact — thanks to the collaborative efforts of faculty and staff across the university.
"We wanted to find a way to prevent bats from roosting in university buildings, but we also thought it was a good opportunity to build campus awareness of bats and their ecological role," says Chris Moorman, coordinator of the Fisheries, Wildlife and Conservation Biology program in the College of Natural Resources. "And it allowed us to give students a chance to participate in long-term bat monitoring and conservation."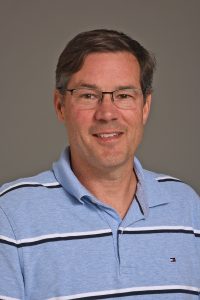 Bats provide a host of ecological benefits, such as controlling insect populations and pollinating plants. But when a bat colony took up residence in the Reynolds Coliseum Parking Deck a few years ago, NC State's Transportation Office had to install metal flashing to prevent them from roosting in the structure's concrete crevices. Bat guano can damage a car's paint job, and humans who come into physical contact with rabid bats can contract rabies.
Unfortunately for the bats, it's a bad time to lose habitat because a fungal infection called white-nose syndrome is currently decimating bat populations in North America. The disease has killed at least 6 million bats since it was first observed in 2006. So when the North Carolina Bat Working Group — an organization dedicated to bat conservation — learned that the university had ousted a colony from the Reynolds Deck, they contacted everyone they knew at NC State to see if something could be done to help the bats survive in a new home without being a danger to people or property.
While those conversations were taking place last year, students and staff noticed that bats were beginning to roost on residence hall buildings.
"These may well have been some of the same bats excluded from the parking deck," Moorman says. "So we gathered a group together to explore the idea of placing bat boxes around campus to provide alternative roosting and nesting sites for them."
Any effort to create or modify a structure on campus has to go through the Office of the University Architect, and that's why landscape architect David Josephus was a key member of the group working to place the bat boxes.
"Our office has helped create things like bee houses and pollinator gardens on campus before," says Josephus. "Whenever someone undertakes a project like this, we're the ones who approve the plans, bring all the necessary players together and get the mechanics of it done."
In this case, those players also included Meghan Teten, director of EcoVillage, NC State's Living and Learning Village for students interested in environmental issues; Lara Pacifici, undergraduate coordinator for the Fisheries, Wildlife and Conservation Biology program; Susan Grant, director of University Housing; Ricky Hilburn, manager with Landscape Construction Services; and Jeff Del Pinal, program manager with Grounds Services.
"One cool aspect of this project is how many different entities from across campus have collaborated to make it work," Moorman says.
At their first meeting, the group discussed the basics: what bat houses look like, how they work, what the space requirements are, how to install and maintain them.
A typical bat box is about 2 feet wide, 3 feet tall and 6 inches deep, and it can hold 350 to 400 bats at a time. The boxes are usually installed 15 or 20 feet off the ground on a post that's not accessible to predators, meaning it's situated away from tree limbs and either has a predator guard installed or is too smooth for a predator to climb.
"Bat boxes need to be installed near an open area, ideally near a wetland or a stream, and away from too much human activity and echolocation clutter," Moorman says. "We also wanted the boxes spaced out apart from each other, and we needed one to be near the dorms where bats have been observed roosting so they could go to the boxes instead of the dorms."
The next step was for the committee to scout potential box locations based on the criteria Moorman and Pacifici supplied. The group identified two sites: one in Parent's Park near Lee and Bragaw residence halls, and the other on the Rocky Branch Greenway Trail, just across Pullen Road from Pullen Park.
"The Rocky Branch location is near an artificial wetland created as part of the trail system," Josephus says, "and the Parent's Park location is near the dorms and a drainage creek. That one is also near EcoVillage in Bragaw, so those students can monitor the boxes and help us gather data on their usage. Also, both locations are near ballfields that are lit up at night, and bats like to hunt near lights."
"It's hard to give students an opportunity to study bats directly because they're nocturnal and secretive," Moorman says. "So this is a good way for students to get an experiential education in bat research."
Once the University Architect's Office approved the locations, and University Housing gave additional approval for the location in Parent's Park, the Fisheries, Wildlife and Conservation Biology program purchased the boxes.
"One problem we faced was that my program could buy the boxes, but we didn't have funding for the posts," Moorman says. Fortunately, Hilburn's Landscape Construction Services office stepped into the gap, both by providing funds and by finding a way to use recycled streetlight posts for the project. They also fabricated the attachments to affix the boxes to the posts.
Grounds Services installed the boxes in February of this year. "Now we're just waiting for someone to move in," Josephus says.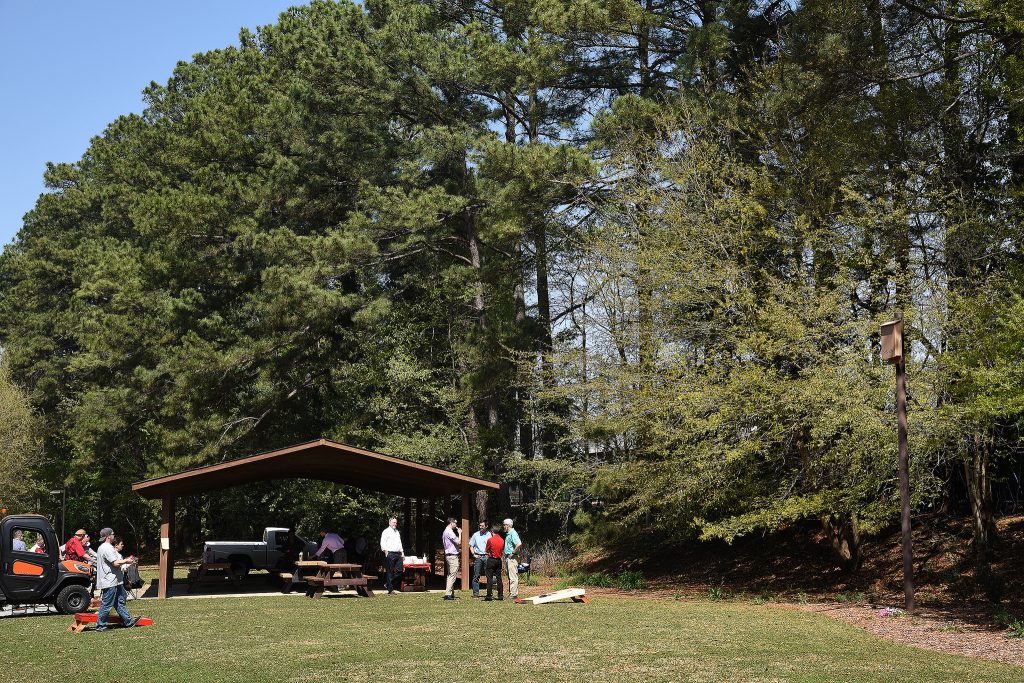 "A well-constructed and well-placed box should have a high probability of being used by the local bat population, but we'll be monitoring to see if this is true," Moorman says. "The primary risk is going to be wasps competing for space in the boxes. Who'll move in first? That's something we'll be keeping an eye on over the next several months."
The bats originally evicted from the Reynolds Deck and observed roosting on residence hall buildings are mostly the Mexican free-tail species, a subtropical bat that seems to be adapting to urban climates. "Mexican free-tails appear to be staying in North Carolina urban areas year round, so these boxes might get used continuously," Moorman says.
"Our bat experts have told us ideally we'd have five or six boxes up so bats could shift around seasonally, so if these boxes are a success, I'm hoping we can place three or four more around campus," he says.