Campus Life
PNC Banking on Talley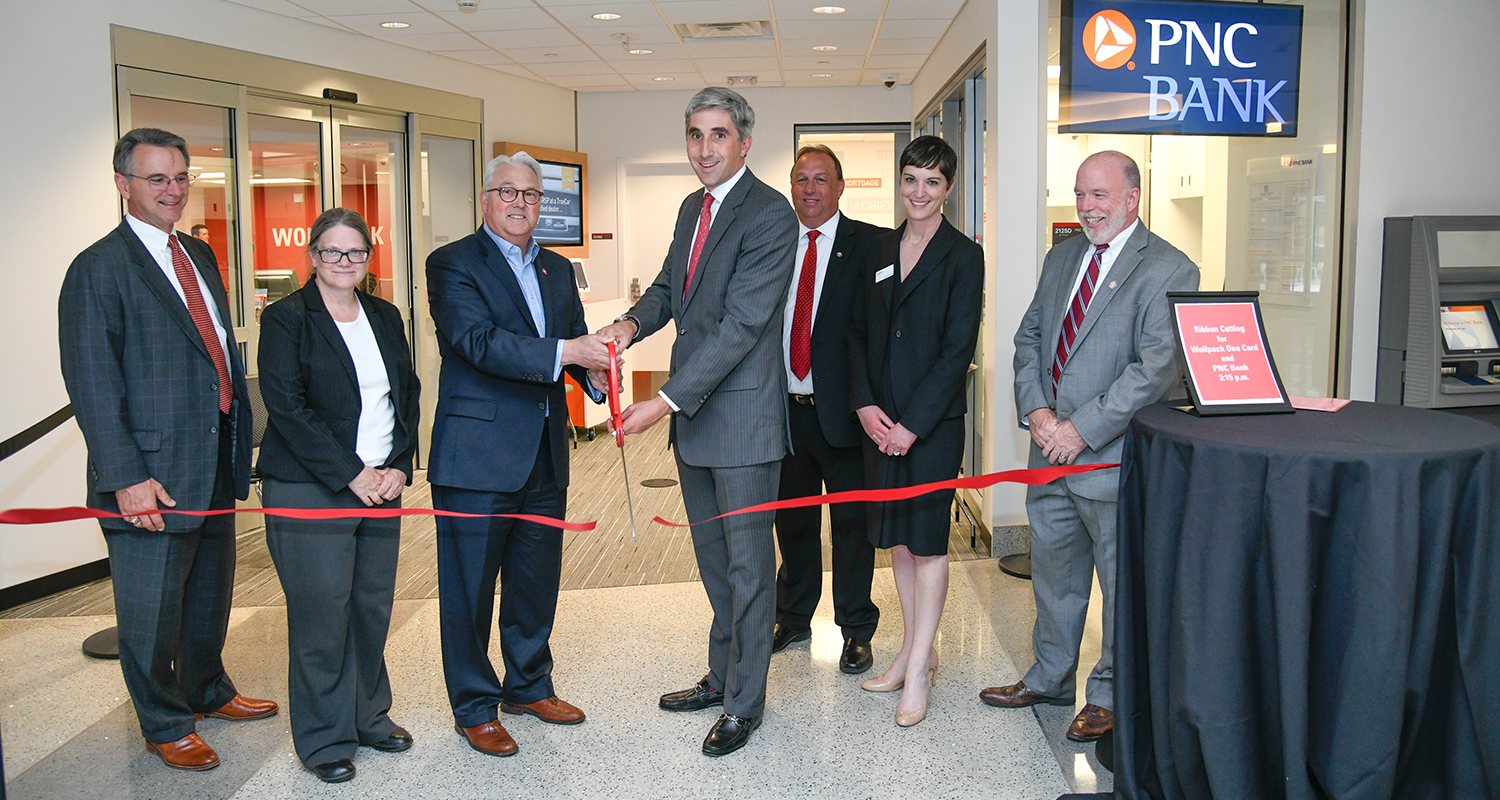 Standing in the lobby of the Talley Student Union on Tuesday, Jim Hansen noted that the remodeled facility is a lot more spacious than it was two decades ago, when he was studying finance and statistics at NC State.
Hansen, now regional president at PNC, was back in Talley to carve out some of that space for a branch office that will provide banking services to the campus community.
"This is a special place," he told a crowd of onlookers as he joined Chancellor Randy Woodson in snipping a bright red ribbon outside the branch. "We couldn't ask for a better location."
Although it occupies just 310 square feet, the branch is sure to get plenty of foot traffic, nestled strategically between the Talley information desk and the Wolfpack One office in the main lobby.  The bank offers students a virtual wallet that includes short- and long-term savings accounts and a checking account with no fees. Other services are available to faculty, staff and alumni.
Education Programs Offered
PNC was chosen as NC State's banking partner through a competitive bid process. But Woodson noted that NC State's partnership with PNC is far more than a business relationship. 
"I was excited when I heard that PNC was coming to North Carolina and to Raleigh because I knew what a great community citizen PNC is," he said. "PNC has been great to work with all along the way."
In addition to providing banking and ATM services, PNC agreed to offer financial literacy programs, including campus workshops on personal financial management, credit management, saving and investing and identity protection.
PNC also plans to present a lecture series on campus in the fall, Hansen said.
Money magazine recently named PNC the best bank for students.