NC State Is the School of Choice for North Carolina Students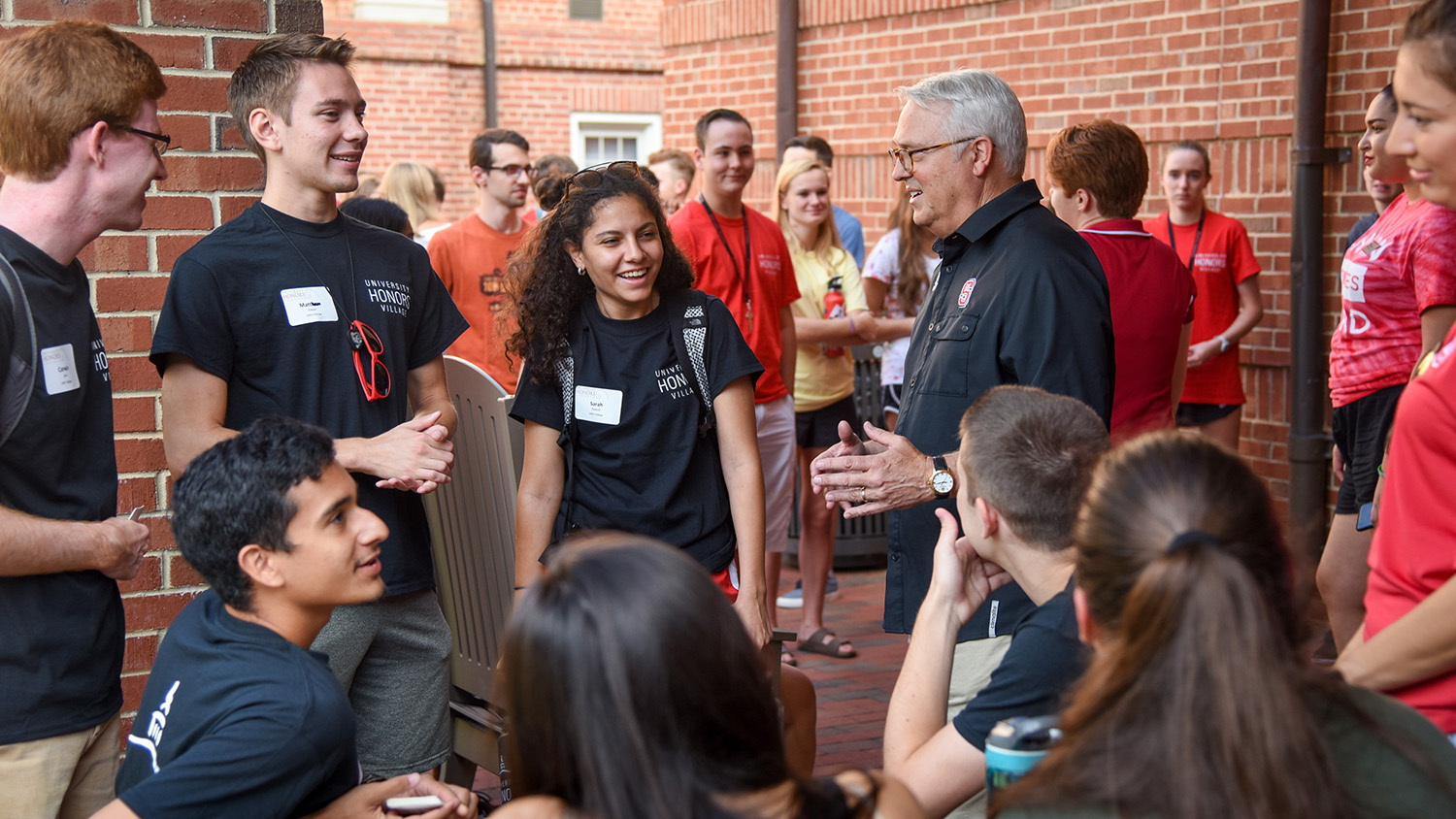 Driven by record-high numbers of in-state and transfer admissions applications, NC State University starts the new academic year this week with its largest and most academically qualified first-year class in university history. More than 6,200 new students begin classes Wednesday, Aug. 22.
"NC State's reputation has never been stronger, and demand for an NC State education has never been higher," said Chancellor Randy Woodson. "NC State not only educates more North Carolina students than any other campus, this university is more than ever before regarded as the top choice for students from within our state and far beyond. We are proud to welcome the largest and most-qualified incoming class ever at NC State."
A freshman class of 4,889, the largest freshman class in North Carolina and the largest in NC State history, combined with its largest transfer class of 1,333, will become part of the approximately 35,200 students enrolled for classes. NC State continues to educate more North Carolina resident students than any other university.
A total of 1,341 freshman students, or one-third of the total in-state first-year class, are from rural North Carolina counties. An additional 350 transfer students hail from the state's rural counties.
NC State received a record 29,852 undergraduate admissions applications for this year, including 18,034 applications from in-state students (more than any other public university), an increase of more than 2,200 from the previous year. The university also received 4,614 transfer applications, another record high.
In addition to increases in applications and enrollments, incoming student credentials are also rising. NC State's first-year class includes 229 valedictorians and salutatorians, averaged 1320 on the SAT and 29.3 on the ACT, and had a weighted high school grade point average of 4.59.
About 48 percent of the freshmen were in the top 10 percent of their high school class, and 77 percent were in the top 20 percent. The class includes students from 95 North Carolina counties, 38 states and 23 countries.