Events
Fall Commencement: Celebrating #NCState18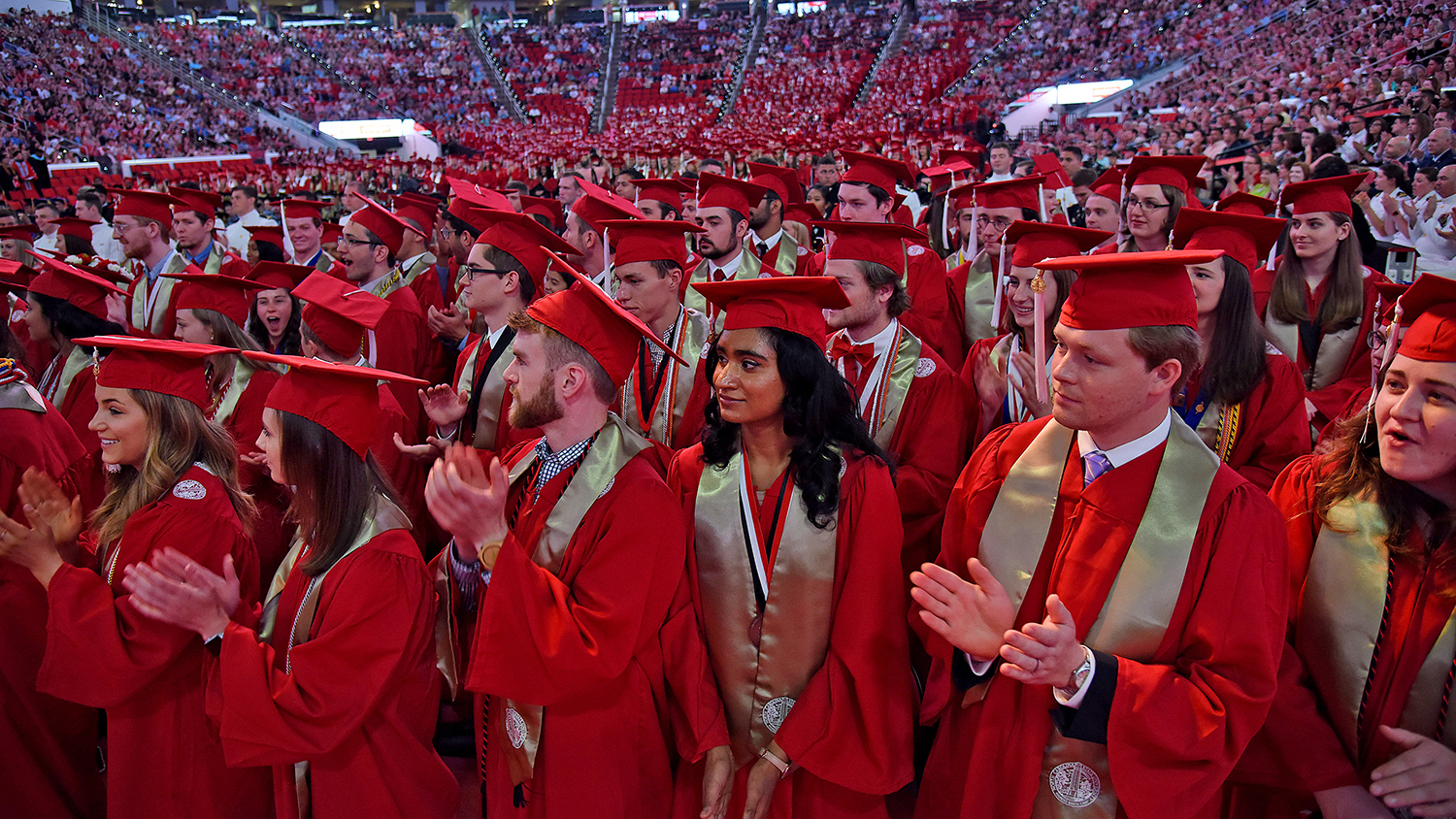 Think everyone graduates in May? Think again.
On December 19, NC State will hold fall commencement exercises for the class of 2018, with Chancellor Randy Woodson presiding. The university will confer a total of 3,449 degrees, from associate to doctoral and everything in between. With the 5,915 degrees conferred last May, that's a total of 9,364 degrees awarded in 2018.
The commencement speaker for this year's ceremony is Christine Mann Darden, a retired NASA engineer and executive who is an internationally recognized expert on high-speed aerodynamics and sonic-boom research. Darden will also receive an honorary degree from the university.
Fall commencement is a celebratory send-off for a wide variety of students, whether they're headed straight for the workforce, an internship or on to further study.
Celebrate along with us as graduation unfolds online. You can keep up with all the pomp and pictures below, and by following #NCState18.
Congratulations, graduates!