Artist Documents the Undocumented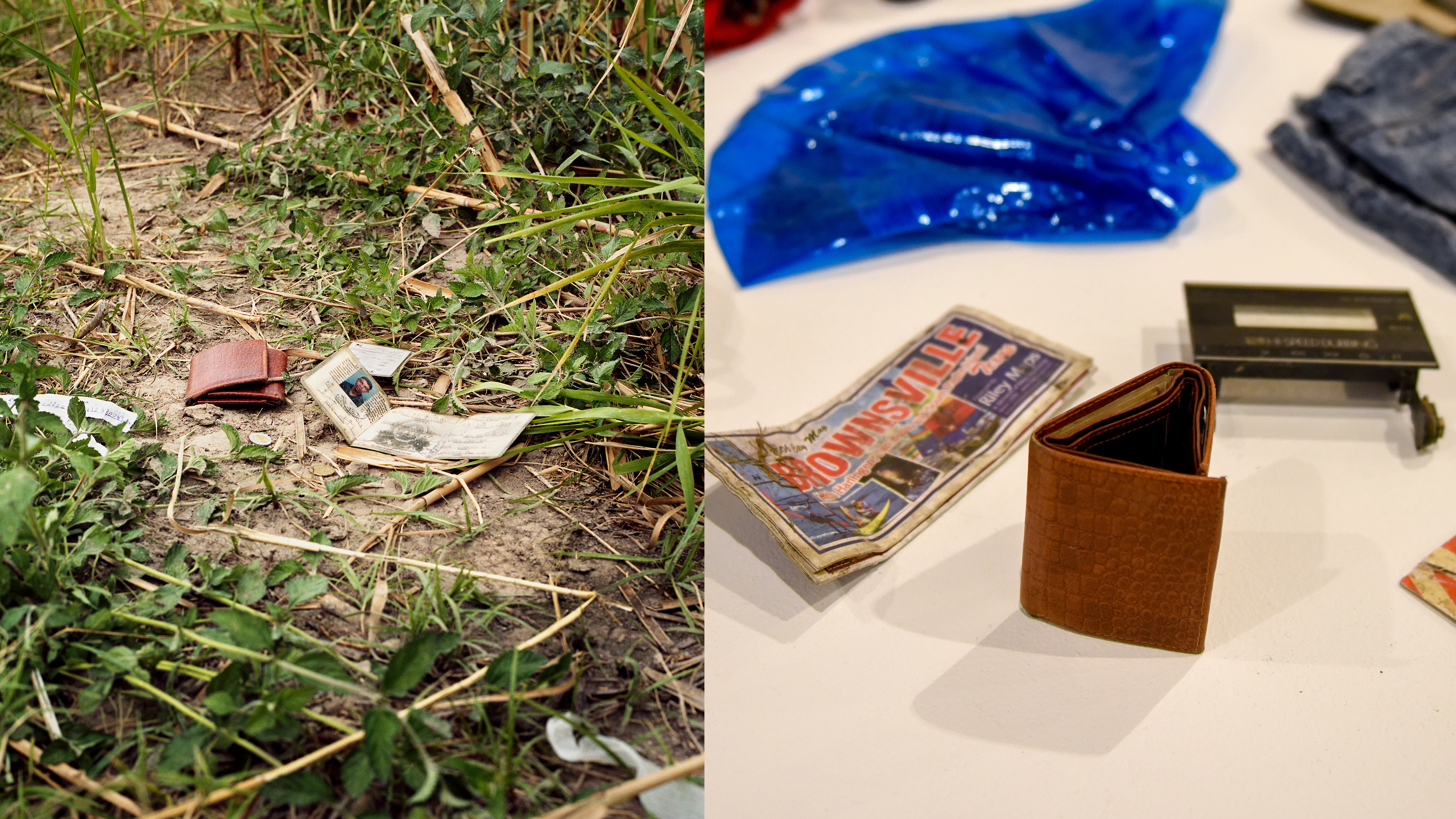 When artist Susan Harbage Page was a child, her mother took her and her three sisters on an extensive European camping trip. Although it was 1969 and the Cold War was still running hot, they crossed the borders of twenty-two nations with no difficulty — until they got to Romania. That's where border guards detained the entire family as they attempted to enter the country.
"The experience of being trapped between two borders and belonging to neither side was a pivotal moment for me," Harbage Page says. That pivotal moment eventually led her to create Borderlands — Evidence From the Rio Grande, an exhibit of photographs and found objects from the U.S.-Mexico border, which is currently on display at the Gregg Museum of Art & Design.
The artist will come to the Gregg Musuem to give a talk on Thursday, Feb. 21, 6-8 p.m. After Harbage Page's talk, five panelists who work with immigrants and migrant workers in the Triangle area will give brief remarks in response to the Borderlands exhibit:
Remedios Gómez Arnau, consul general, Consulate General of Mexico, Raleigh
Javiera Caballero, at-large member, Durham City Council
Consuelo Kwee, director of immigration and disaster services, Catholic Charities of the Diocese of Raleigh
Hans Linnartz, lead attorney, Linnartz Immigration Law Office, Raleigh
China Medel, assistant professor, Department of Communication, UNC-Chapel Hill
Borderlands began to take shape in 2007 after Harbage Page heard an NPR story stating that among people who die when crossing the border from Mexico into the United States, 20 percent more women and children die than men. "I couldn't get that figure out of my head," she says. "I wanted to know why." She soon traveled to the border and began photographing the objects she found there — shoes, wallets, eyeglasses, toothbrushes, toys, Bibles — abandoned by border crossers, military personnel and drug cartel members.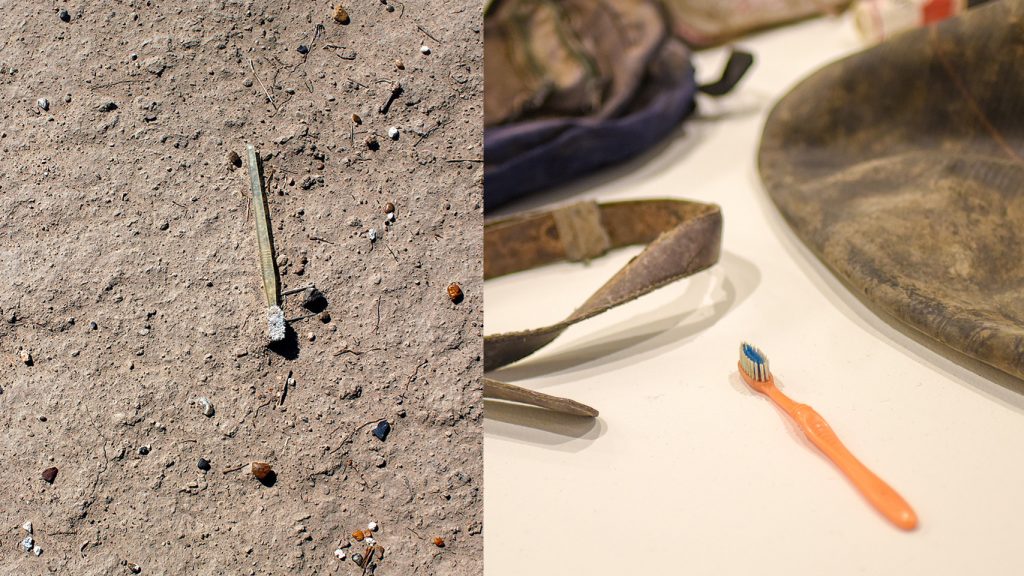 Borderlands is the artistic record of what Harbage Page calls her U.S.-Mexico Border Project, an eight-year effort during which she collected more than 1,000 found artifacts and took more than 30,000 photographs. A typical museum archive collects objects deemed to be valuable, but because Harbage Page's project only collected objects that had been discarded, she refers to it as an "anti-archive of trauma."
Harbage Page is an associate professor in the Department of Women's and Gender Studies at UNC-Chapel Hill, where she teaches courses in art and social change, borders, feminist thought, photography, and identity and gender in contemporary art. Her work has been exhibited in Bulgaria, France, Italy, Germany, Israel, England, China and across the United States, where it is included in the permanent collections of the Museum of Fine Arts in Houston, the Baltimore Museum of Art, the High Museum of Art in Atlanta and the Nasher Museum of Art at Duke University in Durham.
The exhibit and the artist talk are free and open to the public. For more information, contact Evelyn McCauley, marketing and communications coordinator for the Gregg Museum, at 919.515.5335 or ewmccaul@ncsu.edu.