Research in Bloom: The JC Raulston Arboretum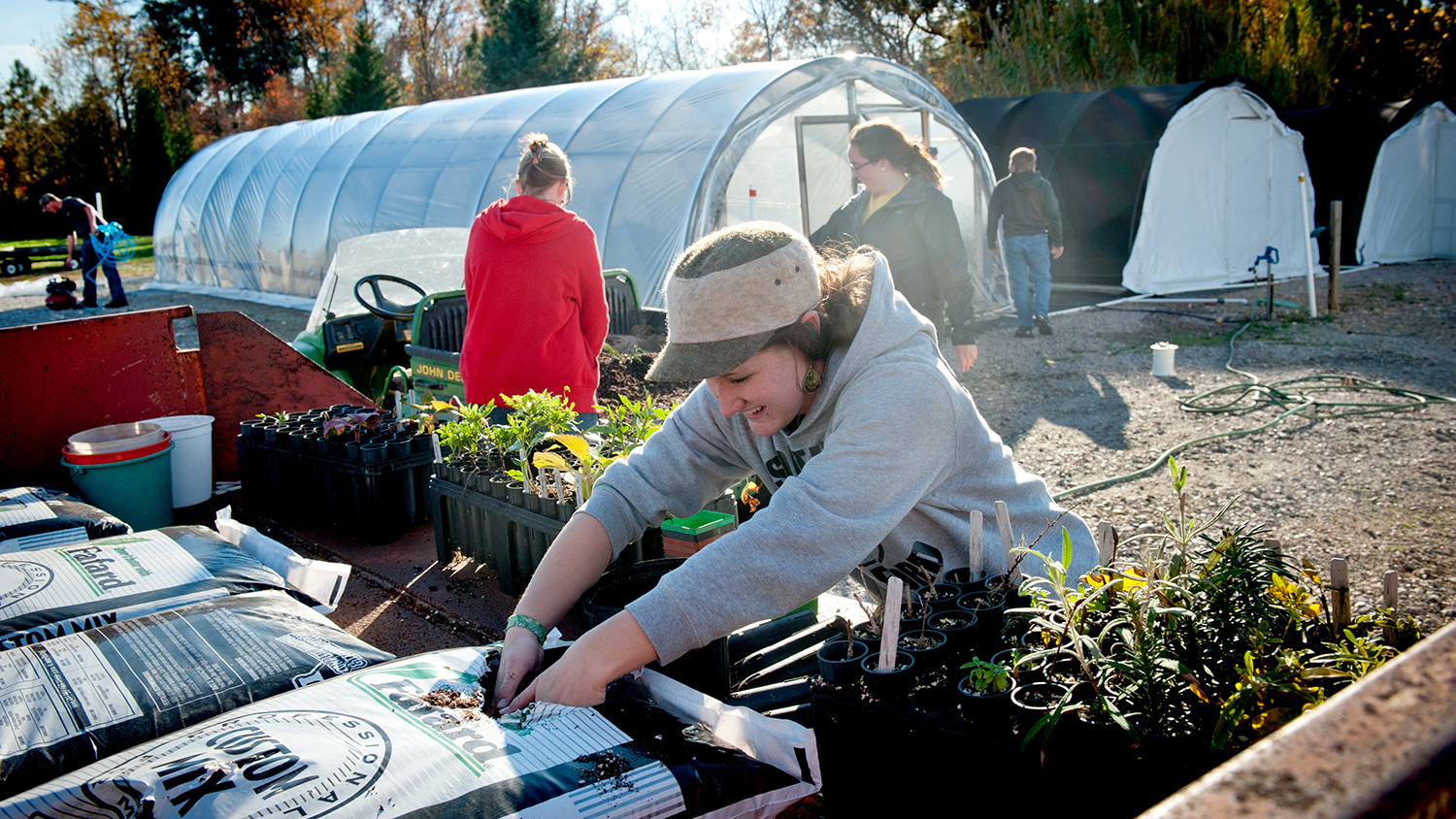 Just a few miles from the heart of downtown Raleigh lies one of the nation's foremost collection of woody plants and trees: the JC Raulston Arboretum. Cited time and again as one of the city's "hidden gems," the arboretum stretches over ten acres and is home to more than a dozen display gardens, each with different themes and growing conditions.

Unbeknownst to most visitors, however, is the arboretum's deep-rooted connection to research at NC State.

A Living Laboratory
Established in 1975 with J.C. Raulston's arrival to the Department of Horticultural Science, the arboretum began as a teaching tool. Graduate student Fielding Scarborough set out to design an arboretum as a thesis project; he and Raulston drew up a plan and got to work with the first plantings in 1976.
Raulston's original vision for the arboretum was as both a nursery and proving ground, to see how different types of landscape plants might thrive in a piedmont environment.
When Raulston began his work, there were relatively few plants used for southern landscapes. Over the next two decades, through a combination of curiosity and doggedness, he literally changed the landscape by promoting hundreds of plants for growing, testing and sharing with the industry and the public, until his untimely death in a car crash in 1996. Stories abound of Raulston driving all over the Southeast with thousands of newly propagated plants in the back of his truck, shrubs and seedlings he was excited to share with the horticultural community at large.

The CALS Connection
The arboretum officially resides within the Department of Horticultural Science, where outstanding faculty and dedicated students come together to advance research in fields like plant genomics, community food systems, bioenergy crops and urban gardens. The department, part of the College of Agriculture and Life Sciences, is one of the largest in the U.S.

The arboretum functions as an outdoor lab for many undergraduate classes, including plant identification and landscape management. And graduate students in a broad swath of concentrations — including chemistry, plant biology, forestry and entomology — conduct research with the collections. Staff seek to help the university however they can, including hunting down plant samples and connecting researchers with industry professionals.
"The Raulston has been rooted in research and scientific advancement since its inception," says Brian Jackson, associate professor in the horticultural science department, who teaches plant identification and researches ornamental horticulture. "Few arboreta across the country, and maybe the world, can compare to its mission — one of public education, outreach and research."
Few arboreta across the country, and maybe the world, can compare to its mission — one of public education, outreach and research.
Plant and microbial biology professor Jenny Xiang uses the arboretum for both teaching and research. "It's an essential resource," says Xiang. "Without it, the systematic botany course I teach would largely have no plant resources for the lab. And without the specimens planted in the arboretum, my research wouldn't be possible."
Beyond serving as a living laboratory and teaching tool for students and faculty at NC State, the arboretum provides research and education for plant enthusiasts and green industry professionals across the state.

"The university research component gives us an identity that separates us from a lot of other gardens that do more general research," says Mark Weathington, director. "What makes us really unique, however, is extension. We take the research we do at both the arboretum and within the horticultural science department and amplify it across the state, through extension agents and publications."

Copious Collections
Currently, there are 6,371 taxa (groups of organisms seen by taxonomists to form a unit) in the Arboretum's living collection. Many of these plants are undergoing testing to see if they're suitable for growth in the southeast.

The display gardens themselves, maintained chiefly by volunteers and two full-time staff members, are experiments in planting combinations and layouts as well as landscape design techniques, and are regularly repurposed to broaden teaching and learning horizons.

Nine distinct collections of plants withstand the piedmont's swinging temperatures and rainfall, as well as the withering summer heat and humidity. The Boxwood Collection, for example, is an important trial garden with an international reputation, and the Dwarf Loblolly Pine collection is unique to the arboretum — and the only collection of its type in the world.

"The research we do informs programs and displays at the arboretum, but equally, trends in the horticultural world inform the research we choose to do," says Weathington. "For example: deer are a huge problem in this area, and a real limiting factor for gardens. We know that anise tree or starflower — deer stay away from that plant, so we have been building a large collection of those."
"Then, we make that material available to nurserymen and share it with plant breeders. That's a real key. You can't breed plants unless you have access to a lot of different genetics, and that's something we can supply to breeders. We share the plant material far and wide across the state and the country," says Weathington. "That's always been our guiding principle. We want to get it all out there, whether that's plants or information."

A Greater Impact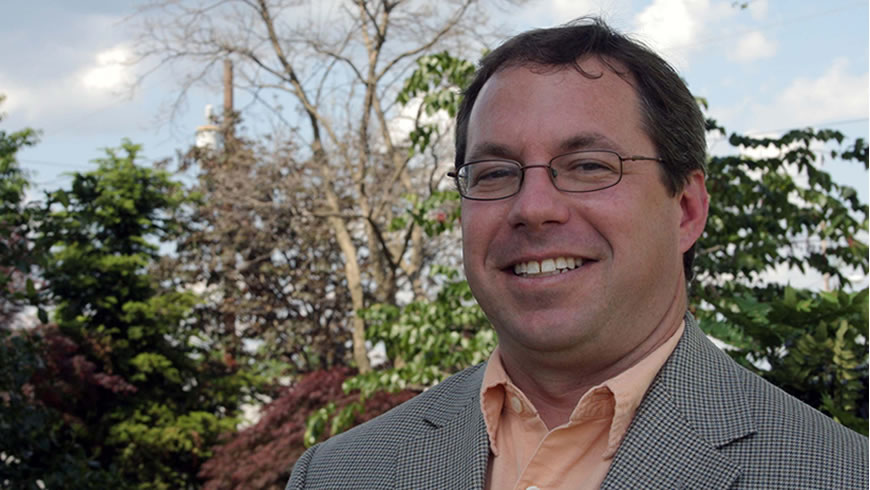 Weathington, now in his fourth year as director of the arboretum, came to the Raulston twelve years ago as assistant director. With a background in public horticulture, he has worked at arboretums and botanical gardens along the east coast more than ten times the size of NC State's arboretum, and with bigger budgets, too.
So, why relocate to Raulston? "My wife asked me the same question," he says. "I came here for the impact. There is such an incredible impact that this arboretum has had nationally and continues to have. It goes so far beyond just building a display garden. There is a real purpose here that makes a difference in people's lives."

There is a real purpose here that makes a difference in people's lives.
If You Go
The JC Raulston Arboretum is located at 4415 Beryl Road in Raleigh, just beyond campus. It is open to the public year-round, and admission is free. The arboretum maintains a full calendar of events for visitors of all ages and knowledge levels.