Students
Twin Sisters Nurture Friendship, Individuality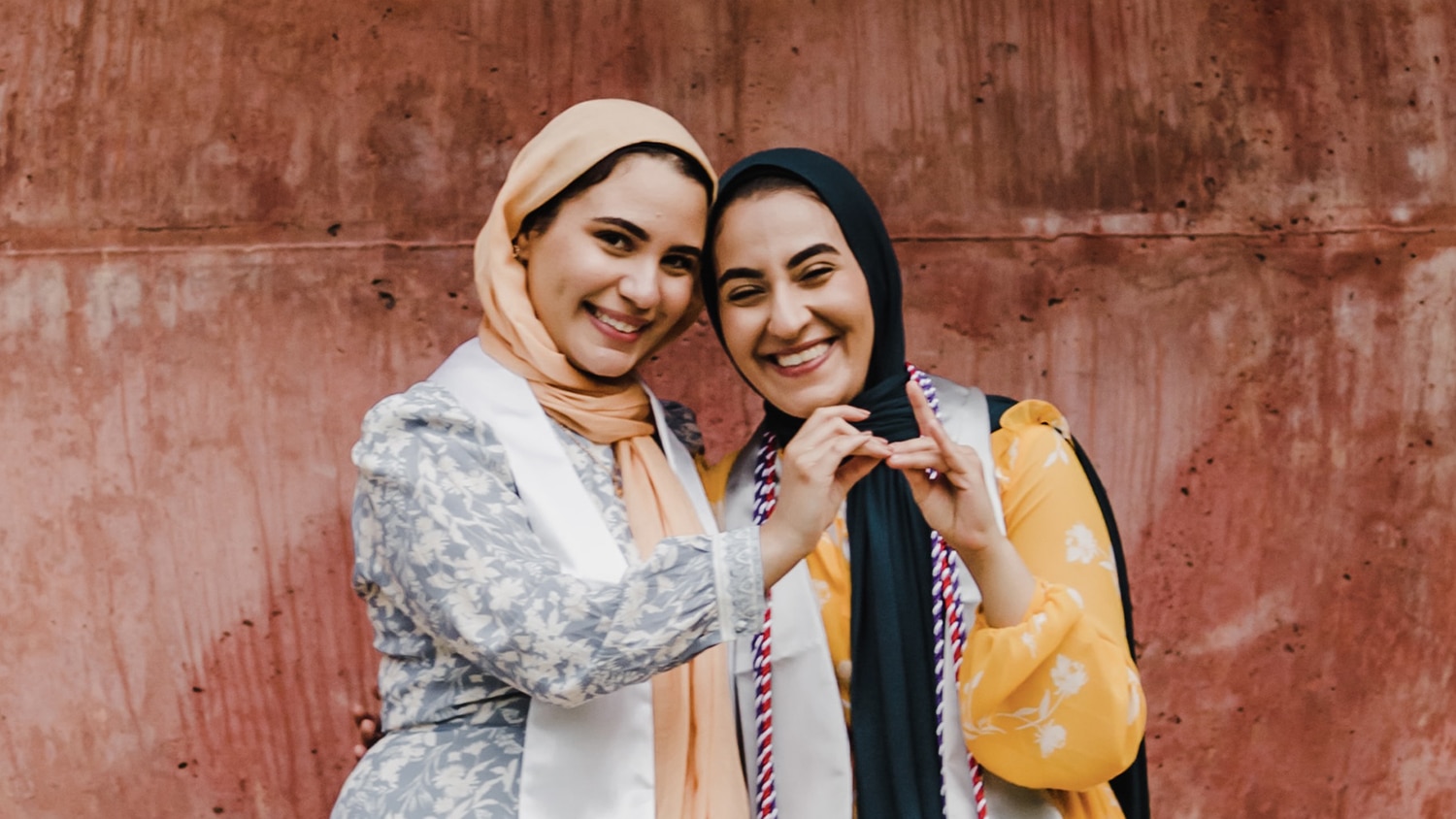 Salam and Iman Ibrahim are different in countless ways, but that didn't stop peers and teachers mixing them up from elementary to high school. At NC State, though, the Ibrahim twins forged their own path, exploring new passions, learning new lessons and taking advantage of new opportunities. They're headed down separate roads after they earn their bachelor's degrees this weekend, and they'll continue to root for each other along the way.
"It's been really cool to find our own individual paths while staying close," Salam said. "We're best friends."
Having grown up minutes away from campus, both sisters knew they wanted to attend NC State. Salam, a Park Scholar, started in August 2017. Iman participated in Spring Connect and came to campus in January 2018.
"She already had a group of friends, so it was easier for me to meet people," Iman said. "But we had our own individual connections and relationships within our departments."
It was refreshing, the sisters said, to be known as an individual instead of half of a pair. Academically, their paths rarely intersected. Salam loves math and statistics, and she had decided early on to study in the College of Engineering. Iman tried out different classes before declaring a psychology major in preparation to become a school counselor.
"I took so long to figure out what I wanted to do," Iman said. "I love people-watching, and I love listening. I was never much of a talker." She credits her professors and classmates for encouraging her and giving her an outlet to cultivate her passion. She starts her Master of Education in school counseling at the University of North Carolina at Chapel Hill in the middle of May.
"Iman took things she was really passionate about and made it into a career, and I used things I was good at, like statistics and math, to make a career," Salam said. "I settled on industrial engineering because of how it could be used in health care. I thought this would be a good way to learn more about something I'm interested in." Currently an intern at Duke Health, Salam will start as a performance services management engineer there in June.
It's been really cool to find our own individual paths while staying close.
During their time at NC State, they had the chance to curate opportunities and further develop their interests. Salam studied abroad in Iceland and participated in Alternate Service Breaks. Iman worked at the Case Academic Center and got hands-on experience mentoring a middle schooler and a high schooler during a research project.
"NC State is such a big, safe space for me," Iman said. "I studied here, worked here, conducted research. It gave me everything I needed to succeed."
While graduation will close their years of learning at the same school, it offers a unique bright spot for the pair: It's the first time they'll get to see each other graduate. Iman's commencement ceremony is Friday evening, and Salam's is Saturday morning.
"I'm so glad that we get to celebrate each other," Salam said. "We've always sat next to each other during ceremonies, but this time we can watch each other's graduation."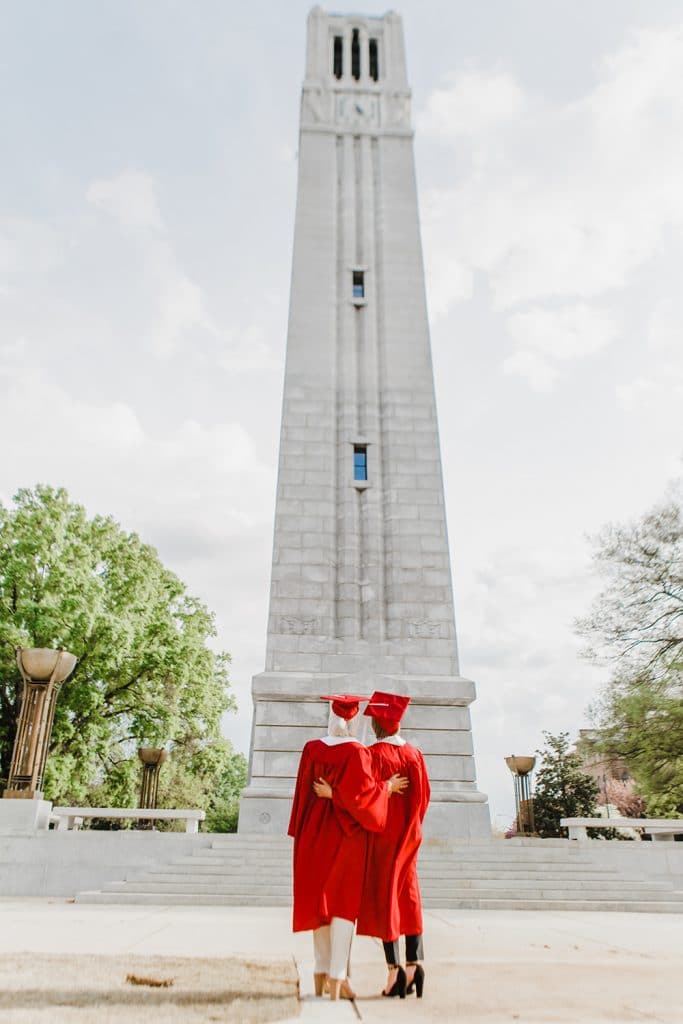 "I'm excited but kind of nervous," Iman said. "Like, who am I going to sit next to?"
Their bond has become only stronger after four years of classes and exams and internships. Individually, their sense of self has, too.
"I feel like I'm a completely different person than when I started — not just because I'm older, but because of my experience at NC State," Salam said. "College is meant for you to earn a degree, but I've learned so much more along the way."