After 25 Years, Ag Institute's Alease Hancock Says Goodbye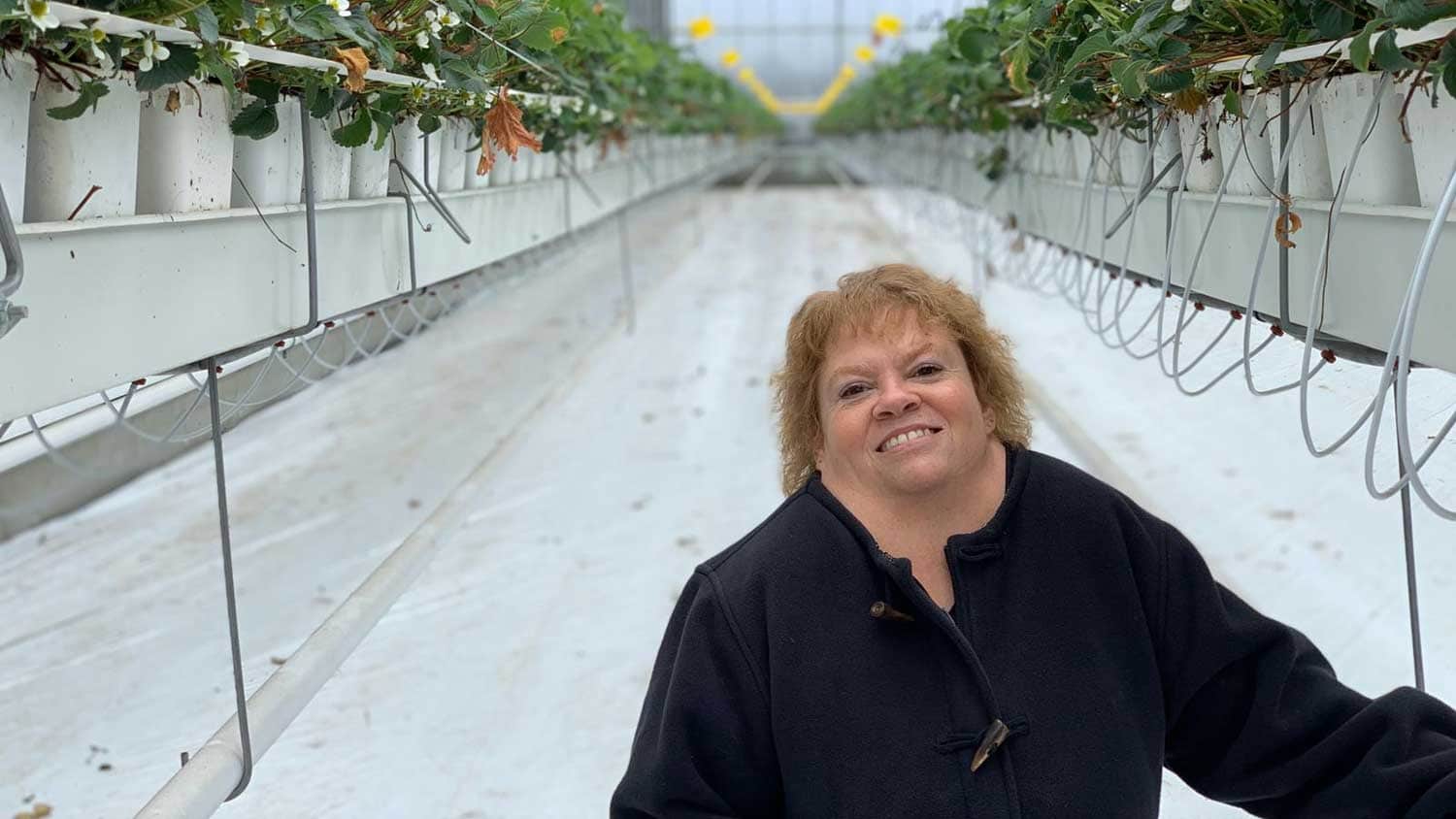 For more than 25 years, Alease Hancock would say she's had the best job in the world. As a student services specialist for North Carolina State University's Agricultural Institute (AGI), Hancock has supported and mentored hundreds of AGI students.
"My favorite thing about working in the Ag Institute is the students," Hancock shares.
After growing up in a small town in Eastern North Carolina, Hancock could easily relate to many of the students in the two-year program.
"NC State is larger than my hometown and many of our students come from the same background, so it can be intimidating," Hancock says.
Her focus has always been on student success and ensuring students have what they need to complete the program.
"She definitely would bend over backward to help them out whenever she could," says Alyssa Degreenia, assistant director of AGI. Degreenia says Hancock has been the backbone of AGI.
"She just really cares a lot about the Ag Institute and the people here," says Degreenia.
And for students like Amanda Hadden, Hancock became someone she could easily talk to about anything. Hadden immediately felt safe and comfortable after meeting Hancock during orientation.
"Alease was always an email away," says Hadden. At a personal low point during the program, Hadden began doubting herself. Now she's on track to graduate in May 2023.
"She put confidence back in my spirit," says Hadden. "She was always there with a warm smile and a hug. If it weren't for Alease, I may have left school."
At the end of May 2022, Hancock retired from her role. And although she's enjoying retirement, she's not quite finished helping future AGI students. Prior to leaving, Hancock wanted to establish a scholarship that would help the average student who was passionate about AGI and agriculture.
"I really wanted to do something to honor the students," Hancock says. But in the end, she was the one honored and humbled to learn about the Alease Hancock Spirit of the AGI Scholarship. The scholarship will support AGI students who have demonstrated community leadership and volunteer service.
"Alease, I would say, is our unsung hero, which is what this spirit of the AGI scholarship is about," says Degreenia. "The scholarship is really meant for students who are dedicated to AGI and are able to show compassion toward others." Essentially they embody Hancock's spirit.
"Alease is the reason why the Ag Institute has such a family atmosphere. We're certainly going to miss having her around but she'll always be part of the AGI family," says Degreenia.
But Hancock will tell you, she was just doing her job.
"I was there for a long time and always wondered, 'Am I making an impact?' I guess to somebody else, it was more than me just doing my job."
This post was originally published in College of Agriculture and Life Sciences News.