Enjoy the New 'Ag Day' Tradition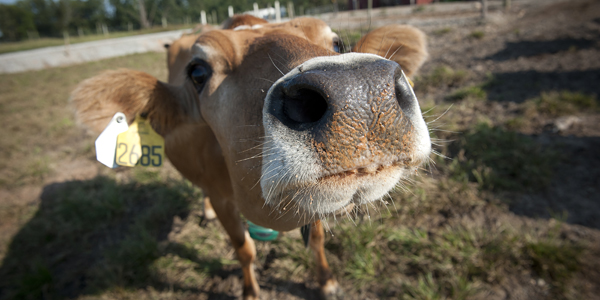 Somehow, those who snobbishly refer to NC State as a "Cow College" think they are hurling an insult.
Hardly.
From the day it opened in 1892, the school's mission was to enhance and promote both agriculture and technology that helped turn North Carolina into a national leader in both fields. NC State has always embraced its down-home, on-the-farm roots, even as it produced groundbreaking research in the various fields of individual and corporate agriculture.
That tradition will be honored at Saturday's game (versus Central Michigan) when the Wolfpack and first-year football coach Dave Doeren roll out the school's inaugural "Ag Day," a partnership between athletics, the College of Agriculture and Life Sciences and eight corporate partners.
"[Agriculture] remains a major driving force of the state's economy and will continue to be an essential part of North Carolina's future," says CALS dean Richard Linton.
From footlongs to Fraser firs, from turkey to tofu, from turfgrass to biofuels, North Carolina's diverse agriculture/agribusiness industries generate $77 billion for the state annually and employ more than 660,000 people, which accounts for 17 percent of the state's 3.8 million-member workforce.
What would a tailgate be without eastern North Carolina pork or locally grown beef? It may be early for Thanksgiving, but who's to say Saturday's tailgate can't include a deep-fried bird from one of the world's leading turkey producers?
Both prior to and during the 3:30 p.m. contest, the school's heritage as a leader in agriculture will be on display, with interactive displays in the Fan Zone area between Carter-Finley's Dail Plaza and PNC Arena, heavy-duty farm machinery and video segments featuring North Carolina farmers. Some 200 Future Farmers of America and 4-H members from around the state will receive discounted game tickets.
Presenting sponsors include Kioti, RAM Trucks, BASF and the Farm Credit Associations of North Carolina. Supporting sponsors include the North Carolina Soybean Producers Association, Case IH, Whole Foods Market and the North Carolina Pork Council.