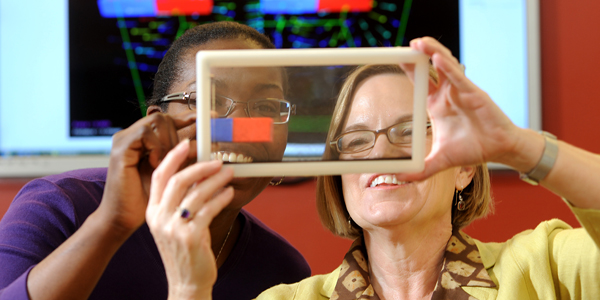 Not everyone who loves science builds a career in academia or research in their favored field of study. There are hundreds of thousands of science hobbyists who spend their free time watching birds, digging up fossils or collecting insects.
For Gail Jones, a professor of science education, finding out what motivates citizen scientists is a hobby unto itself. She is studying hobbyists across the country to find out what first attracted them to a particular field, thanks to a grant from the National Science Foundation.
She believes it will help teach science educators how to motivate students in the all-important STEM programs – those that focus on science, technology, engineering and math.
Her study is broken down to three categories: hobbyists who are also scientists or engineers, hobbyists who have careers in other areas and hobbyists who are also citizen scientists.
She's queried builders of model ships and airplanes, falconers and rock collectors. She found that home brewers are the most likely to answer her survey. Some are just pastimes that developed after retirement. Others have been lifelong passions. But what motivates someone to trundle reptiles all over the state to give demonstrations to elementary students? Why do some stargazers share their love of astronomy with a Boy Scout troop?
"We are looking to find out what motivates people to spend their leisure time engaged in science and if they love science, why they might have avoided a science career," Jones says. "What we know is that there is an entire army of community educators that we in science education could partner with in better ways. These are people who are knowledgeable and passionate about science."
She's also finding that African-Americans, Hispanics and women don't particularly participate in STEM-related hobbies.
"Most people's hobbies begin in childhood," Jones says. "If their hobbies are starting in childhood, and we are not reaching women and minorities, this could potentially explain why to this day we are not seeing the proportionate numbers of women and minorities in STEM careers."
Follow Your Bliss
What can educators do about it?
"As a university, we work a lot with women and minorities to encourage STEM-related fields throughout high school and middle school," she says. "But maybe we need to take a look at leisure time and encourage kids to pursue passions and interests that they have."
Jones is a former middle and high school biology teacher who became interested in nanotechnology. While working at UNC-Chapel Hill, she showed middle and high school students what it was like to "feel" a cold virus with cutting edge technology and helped them visualize the scale of atomic particles.
She's using that background to partner with a team of NC State engineers in an $18 million NSF center to develop a new generation of wearable sensors.
Peak Performer
She's also one of the most prolific science education researchers. A recent study of the three top science education journals showed that she published a dozen manuscripts in those three ISI-indexed journals from 2008 to 2012, as well as nine manuscripts in peer-reviewed journals in 2013 alone. For that productivity, she was named one of the top 10 science research educators in the world.
For Jones, the productivity is just a byproduct of her passion for her position.
"I love science and I love teaching," she says. "Working with teachers and students, being highly engaged in the process, is just something that I find to be fun."