NC State Experts on COVID-19
Experts across NC State's campus are available to speak with media about the wide-ranging effects of COVID-19 on our world. Meet faculty at the forefront:
Pandemic Preparedness and Response
Julie Casani, director and medical director of Student Health Services, oversees primary care on campus. With nearly two decades of experience in pandemic preparedness at state and federal levels, Dr. Casani can speak on response and recovery coordination related to COVID-19. She can be reached at jppierso@ncsu.edu.
Pandemic Response
Julie Swann is the department head and A. Doug Allison Distinguished Professor of NC State's Fitts Department of Industrial and Systems Engineering. In 2009, she was on loan as a science advisor for the H1N1 pandemic response at the Centers for Disease Control and Prevention. Swann's past research includes the spread of influenza pandemics, access to health care, and disrupted humanitarian supply chains. She can be reached at jlswann@ncsu.edu.
Supply Chain Management
Robert Handfield, Bank of America University Distinguished Professor of Operations and Supply Chain Management, is an expert in supply chain management and can speak about COVID-19 impacts of product hoarding, misdirected consumer habits and hospital needs such as ventilators. See his recent blog post on supply chain issues related to the virus. He can be reached at rbhandfi@ncsu.edu or 843.469.2313.
Tim Kraft is an expert in operations and supply chain strategy. His research focuses on environmental and social issues in supply chains, and he can speak to fundamental issues related to supply chain disruptions caused by COVID-19. He can be reached at tckraft@ncsu.edu or 512.825.8950.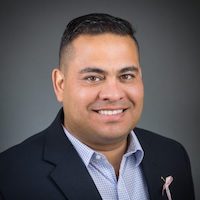 Ronalds Gonzalez is an assistant professor of supply chain and conversion economics in the Department of Forest Biomaterials. He can discuss how strong our nation's supply chain is for hygiene tissue, a timely topic given the panic buying currently happening. He can be reached at rwgonzal@ncsu.edu.
Virology and Immunology
Matthew Koci, professor of immunology and virology, studies host-pathogen interactions and the immune mechanisms that recognize, respond to, eliminate and develop resistance to pathogens. He can be reached at mdkoci@ncsu.edu or 919.515.5388.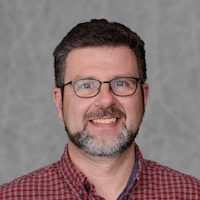 Frank Scholle is a virologist who has worked on a variety of different viruses including herpesviruses, hepatitis C, West Nile, dengue and some on respiratory pathogens. He can speak to general virology questions and emerging infections. He can be reached at frank_scholle@ncsu.edu.
Vaccine Manufacturing
Jennifer Pancorbo, director of industry programs and research at NC State's Biomanufacturing Training and Education Center, is an expert in vaccine manufacturing. She has particular expertise in viral vector vaccine development and production processes. She can be reached directly at jruiz2@ncsu.edu or 919.515.0215.
Coping and Stress-Management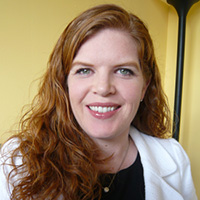 Shevaun D. Neupert is a professor of psychology who studies coping strategies that can be used before, during, and after stressful events. She can be reached at sdneuper@ncsu.edu or 919.513.7952.
Mapping and Mobile Technologies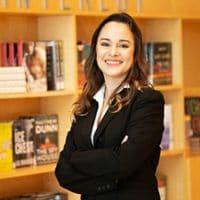 Adriana de Souza e Silva is Professor of Communication who studies how mobile and location-based technologies (such as smartphone apps) shape mobility in urban spaces, with a focus on Global South mega cities. Her current research explores how crowdsourced dashboards and mapping apps help manage the pandemic in favelas and low-income communities in Brazil. She is also developing a location-based game as an educational tool for the next pandemic. She can be reached at aasilva@ncsu.edu. 
Food Safety
Ellen Shumaker, extension associate and the director of outreach of Safe Plates, can discuss food preparation, food handling and care for kitchen surfaces.
Surface Transmission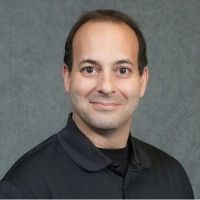 Reza Ghiladi, associate professor of chemistry, specializes in creating materials and coatings that can destroy dangerous microbes when they are exposed to visible or ultraviolet light. He can talk about surface transmission of pathogens and research aimed at decreasing or eliminating this mode of infection. He can be reached at raghilad@ncsu.edu
Public Policy in Crisis
Tom Birkland is a professor of public policy who studies the political and managerial aspects of natural disasters and industrial accidents. He is the author of two books — After Disaster and Lessons of Disaster — and many articles on disasters and crises. Birkland can provide context on how governments develop and implement policies during crises and disasters. He can be reached at tabirkla@ncsu.edu or 919.513.1834.
Science and Technology Policy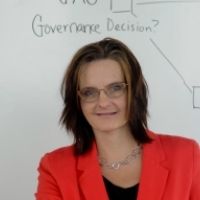 Jennifer Kuzma is the Goodnight-NC GSK Foundation Distinguished Professor in the School of Public and International Affairs and Co-director of GES Center. Jennifer is available to discuss integrated biotechnology/regulatory policy, risk and decision analysis, and societal response. She can be reached at jkuzma@ncsu.edu.
Crops and Commercial Vegetables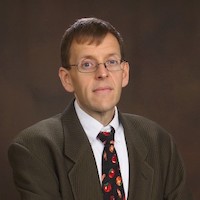 Chris Gunter, extension vegetable production specialist and professor of horticultural science, can talk about the pandemic's potential impacts on crop production and fresh vegetables on a commercial scale. He can be reached at cgunter@ncsu.edu or 919.513.2807.
Business Management
Leigh Shamblin, director of leadership for the Poole College of Management, can discuss how business leaders can respond to their employees and customers during this crisis. She can be reached at lsbrown2@ncsu.edu or 919.428.8979.
Youth Outdoor Engagement
Liz Driscoll, 4-H Youth Development Specialist, can discuss youth engagement with the agricultural and natural world through gardening activities, nature discovery and outdoor science explorations. She can be reached at liz_driscoll@ncsu.edu or 919.886.3424.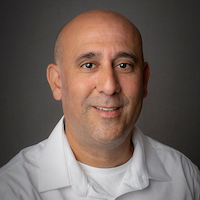 Jason Bocarro is a professor in the Department of Parks, Recreation and Tourism Management. His research focuses on youth development, sport and physical activity and health. He can discuss the benefits of using outdoor spaces (parks, etc.) during this time. He can be contacted at jnbocarr@ncsu.edu.
Enterprise Risk Management
Mark Beasley, professor and director of the ERM Initiative in the Poole College of Management, can discuss how the unfolding circumstances of COVID-19 are triggering a multitude of risks affecting all aspects of an enterprise. Beasley can provide insights about how core principles related to effective enterprise risk management can be directly applied to this current crisis. He can be reached at mark_beasley@ncsu.edu or 919.264.3187.
Virtual Education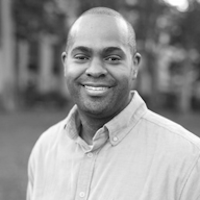 Derek Ham, Assistant Professor of Graphic Design and 2020 University Faculty Scholar, is an expert in immersive technology. He can speak on how including virtual reality (VR), augmented reality (AR), and various gaming technologies can be of great assistance in our work, play, and learning at a time when COVID-19 has disrupted every aspect of our lives. He can be reached at daham@ncsu.edu.
Risk and Epidemic Communication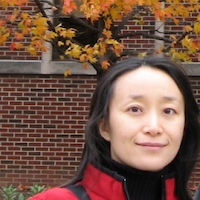 Huiling Ding, associate professor of technical communication and rhetoric, is specialized in intercultural health risk communication about emerging epidemics. She can discuss risk communication, public education and epidemic communication in relation to COVID-19.
Emotional Well-Being in Family Life
Kim Allen, associate professor of agricultural and human services and human development specialist, can speak on strategies for dealing with stress, anxiety and family relationships. She can be reached at kiallen@ncsu.edu or 919.515.9139.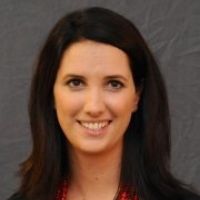 Adria Shipp Dunbar is a professor of counselor education, and can discuss topics related to helping children and parents cope during this time of crisis, work/life balance when working at home, and maintaining digital health while physically distant yet socially connected. She can be reached at adria.dunbar@ncsu.edu or 919.667.4812.
Finance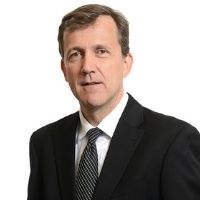 Richard Warr, professor of finance, can discuss the impact of COVID-19 on the stock market, investments and the Federal Reserve, as well as what the current crisis may mean for retirement portfolios. He can be reached at rswarr@ncsu.edu or 919.513.4646
Disease Modeling
Alun Lloyd is the Drexel Professor of Mathematics and a mathematical biologist. He can speak to the accuracy of models of disease spread. He can be reached at alun_lloyd@ncsu.edu.
Remote Education For Students With Disabilities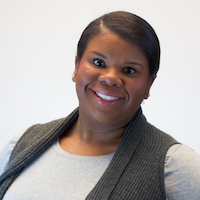 Jamie Pearson, assistant professor of special education, is an expert in autism spectrum disorder and related communication disorders. She is available to discuss strategies for parents and teachers to support students with disabilities during remote learning. She can be reached at jnpearso@ncsu.edu or 910-233-2966.
On the Web
NC State Extension has numerous research-based and best-practice resources to help people prepare for and cope with the COVID-19 disease.
Experts within NC State's Poole College of Management provide numerous insights into COVID-19's impact on business and the economy.
NC State University Libraries provides experts' works on COVID-19 through this online index.
The Genetic Engineering and Society Center has a list of experts, presentations and perspectives on COVID-19.
Contact
If you need assistance reaching experts, email newstips@ncsu.edu or contact our senior media relations strategist:
Lauren Barker
Telephone: 910-528-2285
Email: lauren_barker@ncsu.edu