Campus Life
Gregg Museum Flexes for Fall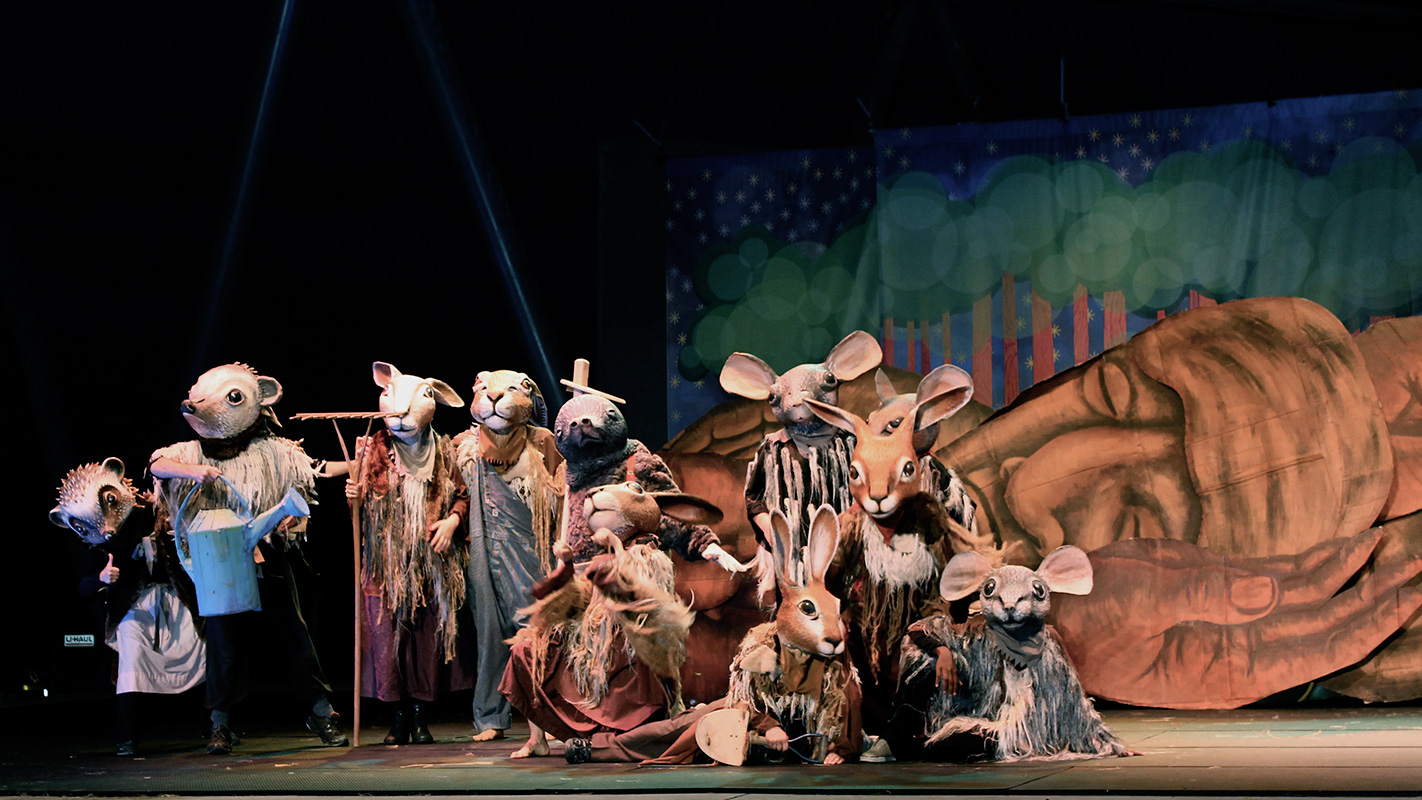 As the fall 2015 semester swings into action, NC State's Gregg Museum of Art & Design is open for business — but not business as usual.
The museum, formerly located inside the Talley Student Center, moved its offices and collections to a temporary space off campus during the student center's renovation in 2013. Now Talley's renovation is complete, but the Gregg's has just begun.
In April, Chancellor Randy Woodson officiated at a groundbreaking ceremony for the Gregg Museum's new home, the historic chancellor's residence at 1903 Hillsborough Street. The residence and grounds will be extensively renovated, and the museum will be augmented with a 15,000-square-foot contemporary addition. The $9.6 million project was made possible through grants from local governments and $3.9 million in private donations.
The new museum is projected to open in early 2017. Until then, the Gregg will put art exhibitions on display in other locations across campus.
The museum's current ongoing exhibition, Life's Little Dramas: The World of Puppets and Illusions, features an important collection of international puppets including 19th-century English Punch and Judy figures, Indonesian shadow puppets, a Chinese opera troupe and a large Yayaroba figure from the Bamana tribe of Mali. The exhibition is on display in the Exhibit Gallery on the first floor of the D.H. Hill Library.
Other events sponsored by the Gregg this fall include:
Friday, Aug. 28, 6 p.m.: A/V Geeks presents O Puppet Pioneers! NC State alum Skip Elsheimer (founder of A/V Geeks) and Gregg Museum director Roger Manley present funky vintage educational films that relied on puppets to make their points. Commons Wall, third floor of the Hunt Library, Centennial Campus. Presented by NCSU Libraries.
Thursday, Sept. 10, 6 p.m.: Handmade Puppet Dreams. This short film — curated by Heather Henson, daughter of the late Jim Henson (creator of the Muppets) — shows how marionettes, finger puppets and paper cutouts achieve real-time film effects that can't be duplicated digitally. Room 4101, Talley Student Union.
Saturdays, 9-10 a.m., Sept. 12 through Oct. 17: North Carolina Ghost Tales Told Through Shadow Puppets. Veteran theater arts educator and puppeteer Judy Dove leads this workshop for kids age 9-12, who will create dialogues based on famous North Carolina ghost stories and then build shadow puppets to bring them to life. At end of the five-week workshop, participants will perform with the puppets they created, just in time for Halloween. To sign up, email pacfdesk@raleighnc.gov or call 919-996-6126. Pullen Arts Center, 105 Pullen Road, Raleigh. Jointly sponsored by the Gregg Museum and the Pullen Arts Center.
Thursday, Sept. 24, 6 p.m.: Nesting and If My Feet Have Lost the Ground. Renowned puppet artist and set designer Torry Bend performs Nesting, a roaming theater piece created for impromptu performances. Next is If My Feet Have Lost the Ground, traditional Japanese bunraku puppetry performed by Drina Dunlap, Monet Marshal and Evan Mitchell. Room 3222, Talley Student Union.
Thursday, Oct. 15, 6 p.m.: Du Royal de Luxe. This film shows the gargantuan French marionettes of Royal de Luxe, the world's largest puppets, towering over their sidewalk audiences and making their way through the cities of the world like benign Godzillas. Room 4104, Talley Student Union.
Sunday, Oct. 18, 6-8 p.m.: The Rural Academy Theater. Like the wandering performers of yore, the R.A.T.'s puppeteers, musicians, sculptors and dancers pull up in a horse-drawn wagon to perform an evening of original outdoor theater with the wagon as their stage. The live show is followed by a healthy dose of classic silent cinema, accompanied by the Rural Academy Orchestra. Sponsored by Arts NC State and the Gregg Museum with support from Arts Village, in conjunction with Art It Up! Hillsborough Street. Stafford Commons, north side of Talley Student Union.
Thursday, Nov. 12, 6 p.m.: Paperhand Puppet Intervention. Donovan Zimmerman, artistic director of North Carolina's Paperhand Puppet Intervention puppetry company, presents an interactive performance for all ages. Kennedy-McIlwee Studio Theatre, Thompson Hall.
More information about the Gregg Museum is available online.