Campus Life
Shelton Forum to Focus on Cross-Generational Leadership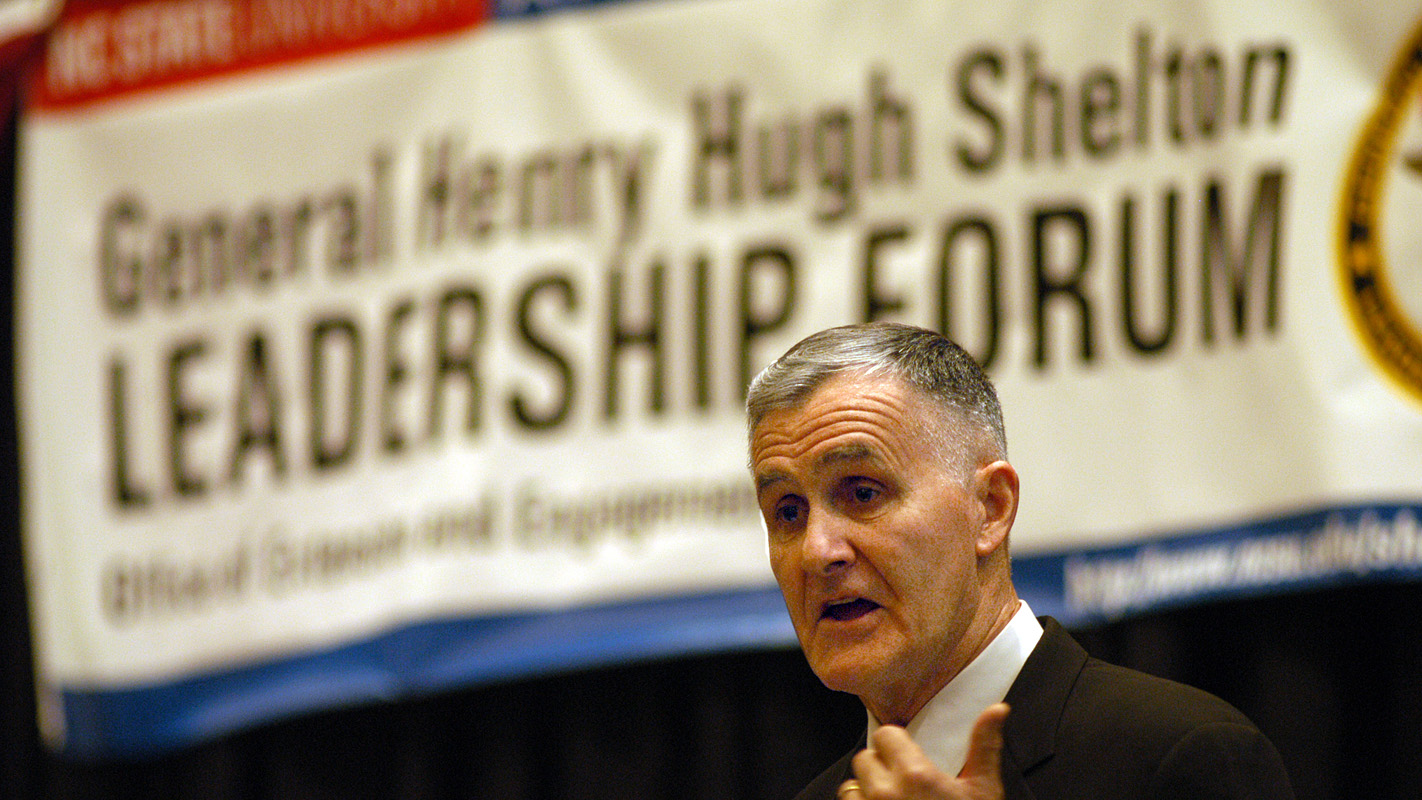 Former FBI Director Louis Freeh and the founder and CEO of The Generational Imperative Inc, Chuck Underwood, will serve as featured speakers at North Carolina State University's General Hugh Shelton Leadership Forum on Friday, Nov. 20, at the McKimmon Center.
The one-day forum, celebrating its 14th anniversary, centers this year on "leadership with a cross-generational mindset."
Underwood will talk about the generational disruption of leadership from 11 a.m. to 12:15 p.m. Freeh will discuss achieving compliance and managing risk through the generations from 2 to 3 p.m.
An opening panel session on strategies that help leaders effectively lead across generations will include Beth Rudisill, director of WakeMed Rehabilitation Hospital; Diana Allen, vice president, general counsel and secretary of ChannelAdvisor; and Jennifer Deal, senior research scientist for the Center for Creative Leadership. That session will be held from 8:45 to 10:30 a.m.
The Shelton Leadership Forum is an annual seminar series that focuses attention on the importance of leadership development. The forum is one program offering of the General Hugh Shelton Leadership Center administered by NC State's Office of the Provost. As executive director, Shelton is committed to developing values-based leadership skills to enhance corporate, government, education, nonprofit and youth-development organizations.
More information is available.
– 30 –