Academics
Former Ambassador to Give NC State Fall Commencement Speech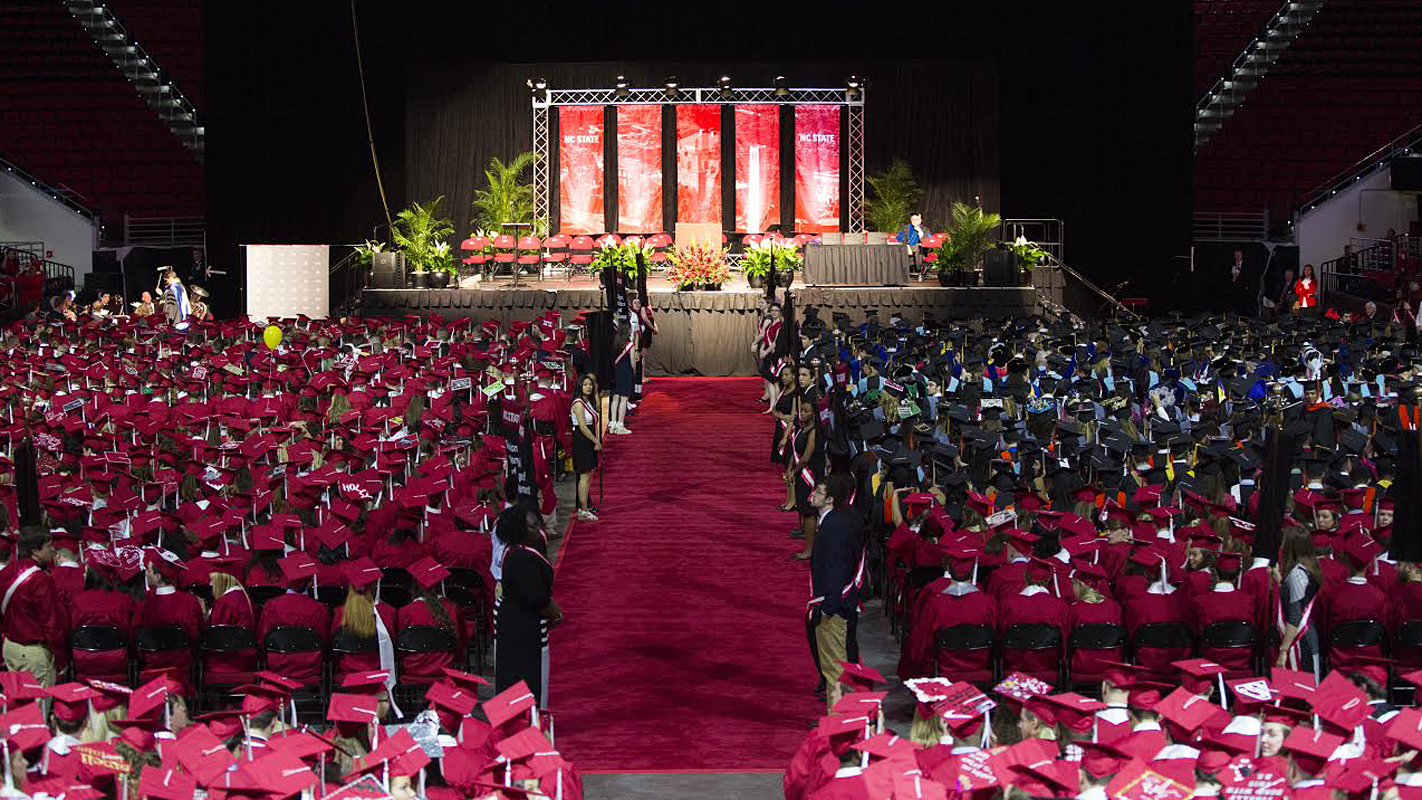 Former U.S. Ambassador to Afghanistan Karl Eikenberry, director of Stanford University's U.S.-Asia Security Initiative, will deliver NC State's commencement address on Friday, Dec. 18 at 9 a.m. in the PNC Arena in Raleigh.
During the ceremony, Chancellor Randy Woodson will confer honorary degrees on Eikenberry and Pedro A. Sanchez, an internationally known expert on managing tropical soils for increased food production while conserving the environment.
Eikenberry is Oksenberg-Rohlen Distinguished Fellow at the Walter H. Shorenstein Asia-Pacific Research Center at Stanford University. He also is affiliated with Stanford's Center for International Security and Cooperation, Europe Center, and the Center on Democracy, Development, and the Rule of Law.
As ambassador to Afghanistan from 2009 to 2011, Eikenberry led the civilian surge directed by President Obama to reverse insurgent momentum and set the conditions for transition to full Afghan sovereignty. Before appointment as chief of mission in Kabul, he had a 35-year career in the U.S. Army, retiring as lieutenant general. He served as commander and staff officer in the continental U.S., Hawaii, Korea, Italy and Afghanistan, commanding American-led coalition forces from 2005 to 2007.
Eikenberry is former deputy chairman of the NATO Military Committee. He has held policy and political-military positions related to Afghanistan, China, Taiwan, Hong Kong and Mongolia. In addition to U.S. military and government honors, Eikenberry has won decorations from Canada, France and Afghanistan and the NATO Meritorious Service Medal.
Sanchez serves as senior research scholar and director of the Agriculture and Food Security Center at Columbia University's Earth Institute. He is the 2002 World Food Prize laureate and a 2004 MacArthur Fellow.
Sanchez served as director general of the World Agroforestry Center in Kenya for a decade. He was co-chair of the United Nations Millennium Project Hunger Task Force and director of the Millennium Villages Project.
Sanchez is professor emeritus of soil science and forestry at NC State, where he worked for more than 20 years. He has lived in the Philippines, Peru, Colombia and Kenya, supervising research programs in more than 25 countries in Latin America, Southeast Asia and Africa.
Sanchez has written groundbreaking books on tropical soil science and hunger, and he has been honored by universities and governments worldwide. At his induction into the National Academy of Sciences in 2012, Sanchez was recognized for influencing agronomy and ecology research, and for changing the way technology is used to increase food production.
-30-