The Abstract
Student Project Evolves Into New Tool for the Biotech Industry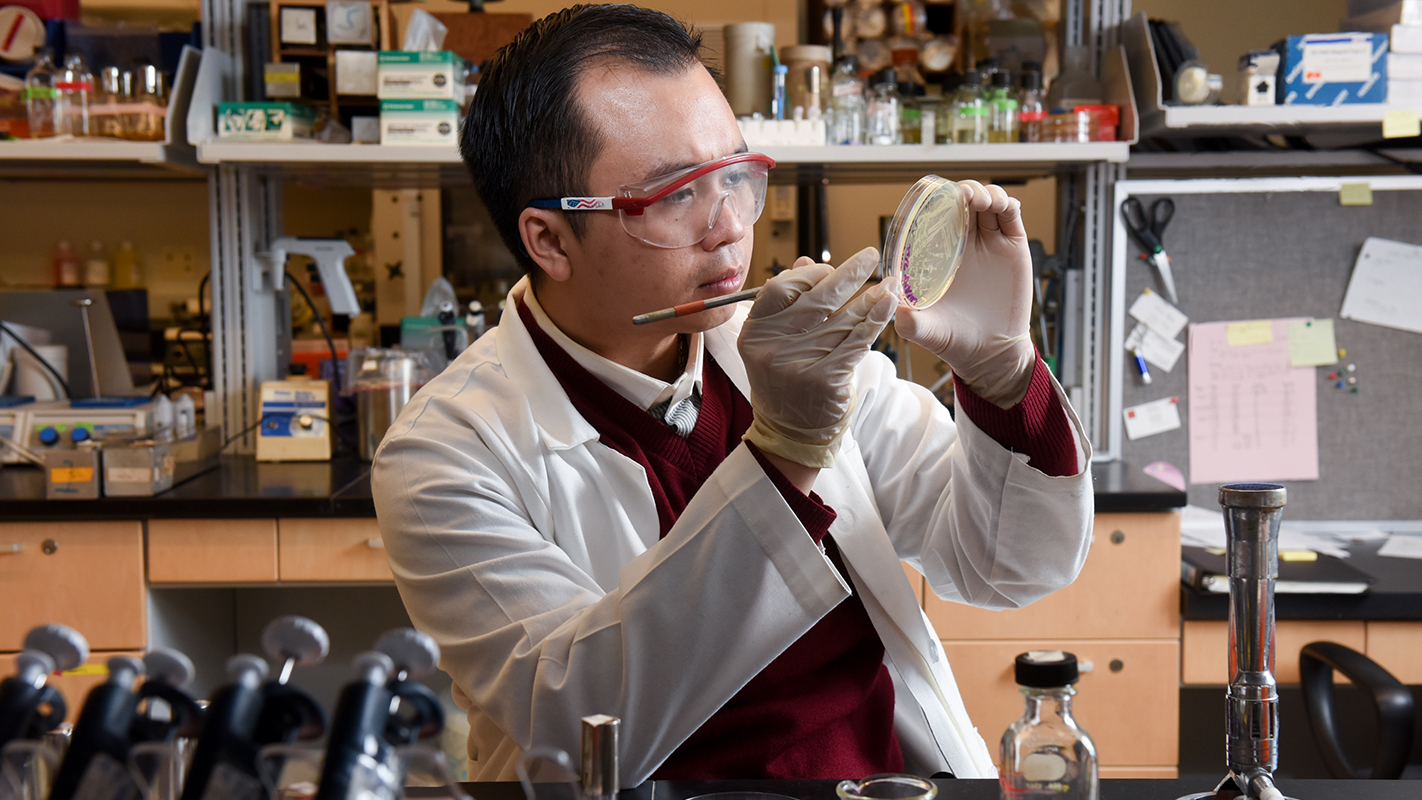 When Scott Vu started working on a computer science research project as a teenager, he didn't realize it would lead him down a path to earning a Ph.D. in biomedical engineering and launching a company designed to help the biotechnology industry operate more efficiently.
But Vu's story has been anything but typical.
At the age of 4, he and his family were smuggled out of Vietnam on a boat. "Escaping," Vu says. At the age of 15, he enrolled at NC State University as a full-time student, working toward a triple major in computer science, computer engineering and electrical engineering.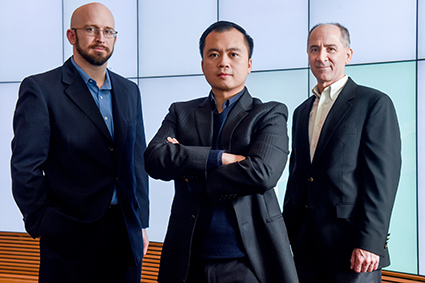 As an undergraduate, Vu began working with his mentor, Donald Bitzer, on a project aimed at creating a computer-based biophysical model to understand how to manipulate genes in bacteria to get those bacteria to produce specific proteins that they would not normally produce. The idea was that these bacteria would offer an easier, less expensive way to create proteins for use in manufacturing everything from biofuels to antibiotics.
Vu's undergraduate project grew into a Ph.D. dissertation as Vu pursued a doctorate in the joint biomedical engineering program at NC State and UNC-Chapel Hill. In graduate school, Vu learned myriad life science techniques he needed to test the model in vivo, conducting the necessary experiments in the lab of NC State microbiologist Eric Miller with the help of undergraduate research assistants Adriano Bellotti, Chris Gabriel and Hayden Brochu.
Incorporating techniques from computer science, biophysics, molecular biology and microbiology, Vu was ultimately able to not only fine-tune his model, but to use the model to "optimize" genes in bacteria so that they would produce many desired proteins quickly and accurately.
Creating individual proteins is important to biotech companies because proteins are used across a broad range of industrial applications. For example, proteins can be used in wastewater treatment, laundry detergent, winemaking, and to develop drugs for treating diseases like diabetes and cancer.
In late 2012, in the midst of his research on protein synthesis, Vu was inspired by a talk with Mladen Vouk, one of his Ph.D. committee advisers, to launch a venture and pursue a patent for the biophysical model he had developed. Thus began the lengthy process of learning what he needed to know about the business world.
Vu began working with NC State's Office of Technology Transfer and took two courses that he credits with setting him on the right track. One was a class with Steve Markham in NC State's Poole College of Management, where he met fellow students William Glauser and Joseph Thomas, who would become co-founders of his company, RiboWiz Scientific. The other course was the "FastTrac" entrepreneurial training program with the Council for Entrepreneurial Development.
"These courses taught me what I needed to know about bringing an idea to the market – doing market research, estimating costs and profits, developing a business plan, pitching ideas to investors," Vu says. "It was eye-opening."
Ultimately, Vu created RiboScan™, a web-based tool based on the model he started developing as an undergraduate. A patent was submitted on Vu's technology before he completed his Ph.D., and he has already incorporated his company. The company, RiboWiz, is now seeking industry partners to commercialize the technology.
"We only incorporated RiboWiz in October, but we are already able to work with customers," Vu says. "We are looking forward to using our technology to help industry partners produce proteins they've been unable to make in the past. And we're also planning to file Small Business Innovation Research grant proposals, which would support future research to improve our model.  We plan on expanding the model to predict and maximize protein production in eukaryotes and addressing issues related to protein aggregation caused by the misfolding of proteins during synthesis.
"I'm ready to go to work."
Editor's Note: a paper on the biophysical model, "Modeling ribosome dynamics to optimize heterologous protein production in Escherichia coli," was published in the Proceedings of the 2014 IEEE Global Conference on Signal and Information Processing. The paper was co-authored by A.A. Bellotti, C.J. Gabriel, H.N. Brochu, E.S. Miller, D.L. Bitzer, and M.A. Vouk.
Vu also gave a Young Investigator talk on the work at the 2015 general meeting of the American Society for Microbiology. An abstract of the talk, "Translational Yield Estimator to Optimize Genes for Heterologous Protein Production in Escherichia coli," is available online. A recording of the talk can be found at https://www.pathlms.com/asm under the symposium, "New Approaches for Natural Product Prospecting and Discovery."