Campus Life
Voters Easily Pass Connect NC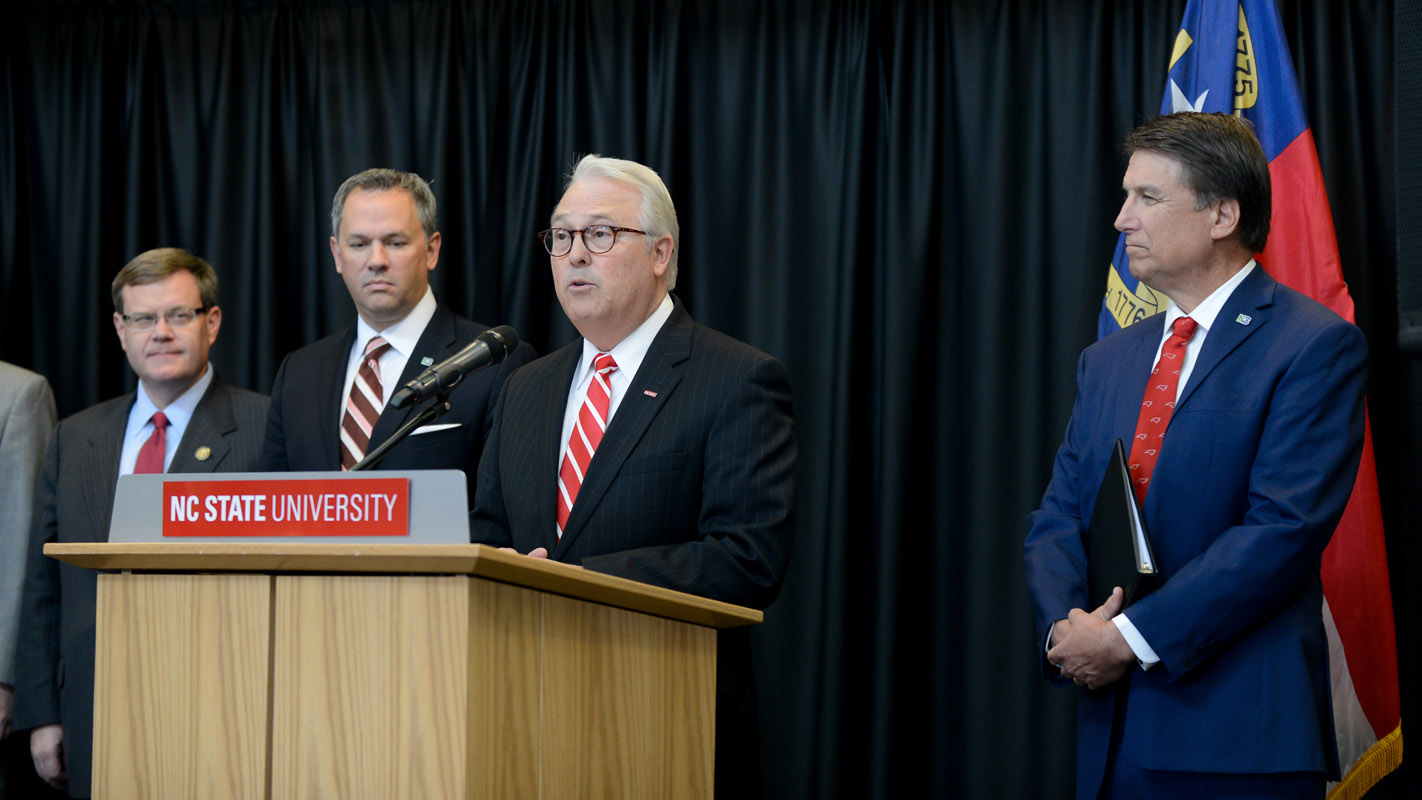 By a 2-to-1 margin, North Carolina voters overwhelmingly approved the $2 billion Connect NC bond in Tuesday's primary election, giving state government the go-ahead to borrow funds for higher education improvements and infrastructure projects across the state.
With more than 90 percent of precincts reporting, some 65 percent of the state's voters were in favor of the first statewide bond referendum in 16 years. The majority of funds will be dedicated to higher education, with $980 million going to state universities and $350 million to community colleges. The bond also allocates significant funds for state parks, National Guard regional training centers, the North Carolina Zoo and various local water and sewer projects.
For NC State, the bond passage means two critical projects on Centennial Campus — the Engineering Oval and the Plant Sciences Initiative — can now move forward in raising the matching funds necessary to completely finance them. These projects will help the university remain a national leader in engineering and emerge as a world leader in plant sciences research.
NC State will receive $75 million for the engineering facility and $85 million for the plant sciences building, roughly half of what is needed for each project. The remaining funds will be raised by university foundations and private donors.
NC State Chancellor Randy Woodson, College of Engineering Dean Louis Martin-Vega and College of Agriculture and Life Sciences Dean Richard Linton traveled the state in recent weeks to promote the bond referendum, which was announced by North Carolina Governor Pat McCrory on Centennial Campus in October.