Campus Life
Heavy Traffic Expected During Commencement Weekend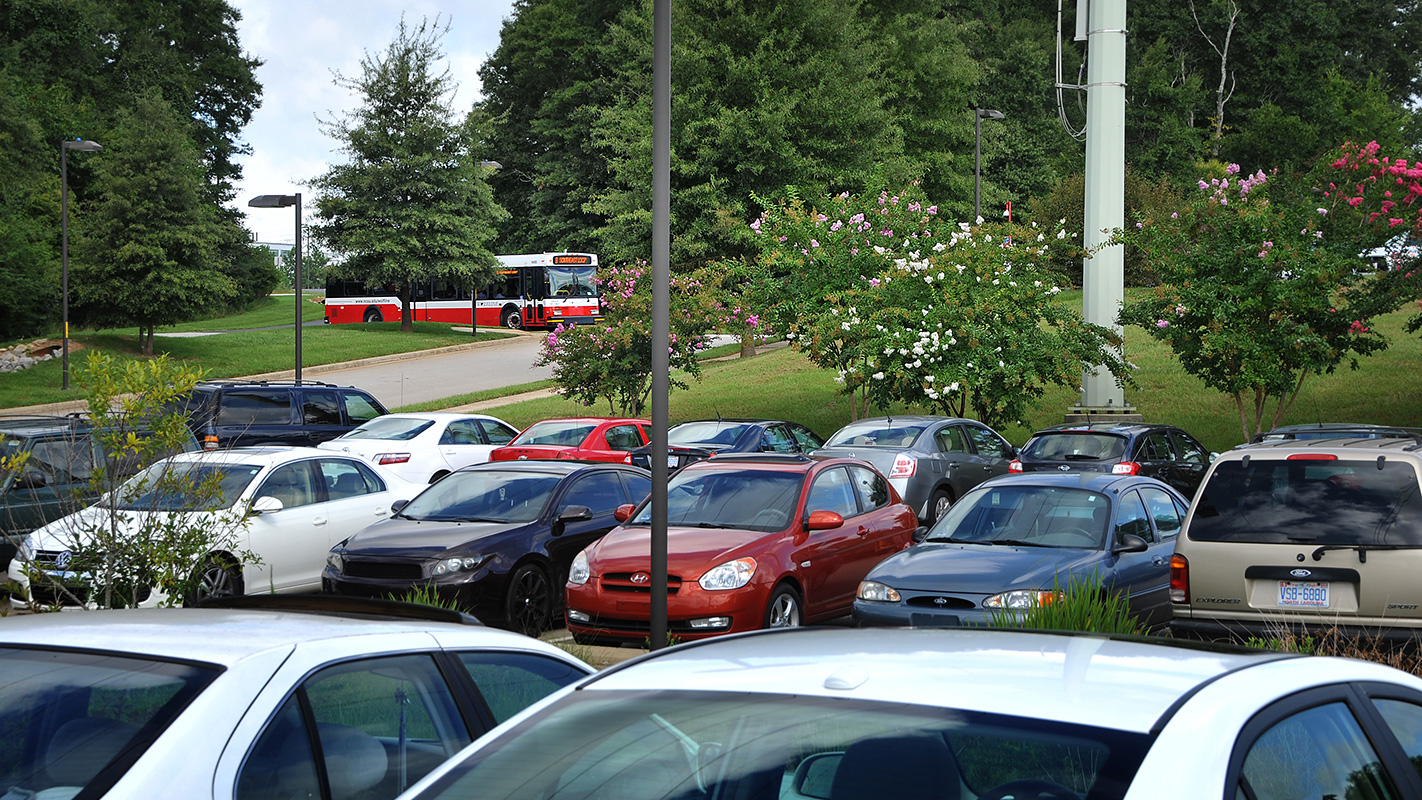 This weekend, thousands of visitors, some of whom have never been to campus before, will attend NC State commencement exercises and other graduation activities.
Raleigh mayor Nancy McFarlane will deliver the commencement address at Saturday's 9 a.m. university-wide exercises at PNC Arena, with individual college exercises held through out the weekend. Chancellor Randy Woodson will confer 5,871 degrees at the ceremony – 96 associate's, 3,845 bachelor's, 1,652 master's, 183 doctoral and 95 Doctor of Veterinary Medicine degrees. A total of 161 valedictorians will be recognized for earning perfect 4.0 grade-point averages during their academic careers at NC State. With the 3,442 degrees conferred last December, NC State will award a total of 9,313 degrees in the 2016-17 academic year.
Woodson also will confer honorary degrees on NC State alumnus Philip Freelon, lead architect for the acclaimed National Museum of African American History and Culture in Washington, D.C., and David Christian, professor and director of the Big History Institute for Macquarie University in Sydney, Australia.
Beginning Thursday, NC State Transportation asks that all staff, faculty and students show care and patience navigating campus streets and throughways, as traffic volumes will be high.
Here are a few tips to keep spirits up and tempers down.
Arrive early, allowing additional time for travel.
Expect traffic delays.
Be aware of transportation's "modified enforcement" policy, which means permit holders may park in any student, commuter or resident lot parking space. Employee-only parking, C and B designated areas, are not open for any other permit types at any time. Staff and faculty may not park in any reserved or disability spaces without a proper permit.
Be on the look-out for visitors who need help getting to their destination.
For more information or to answer transportation questions, call (919) 515-3424.