Campus Life
Mayor to Give NC State Spring Commencement Speech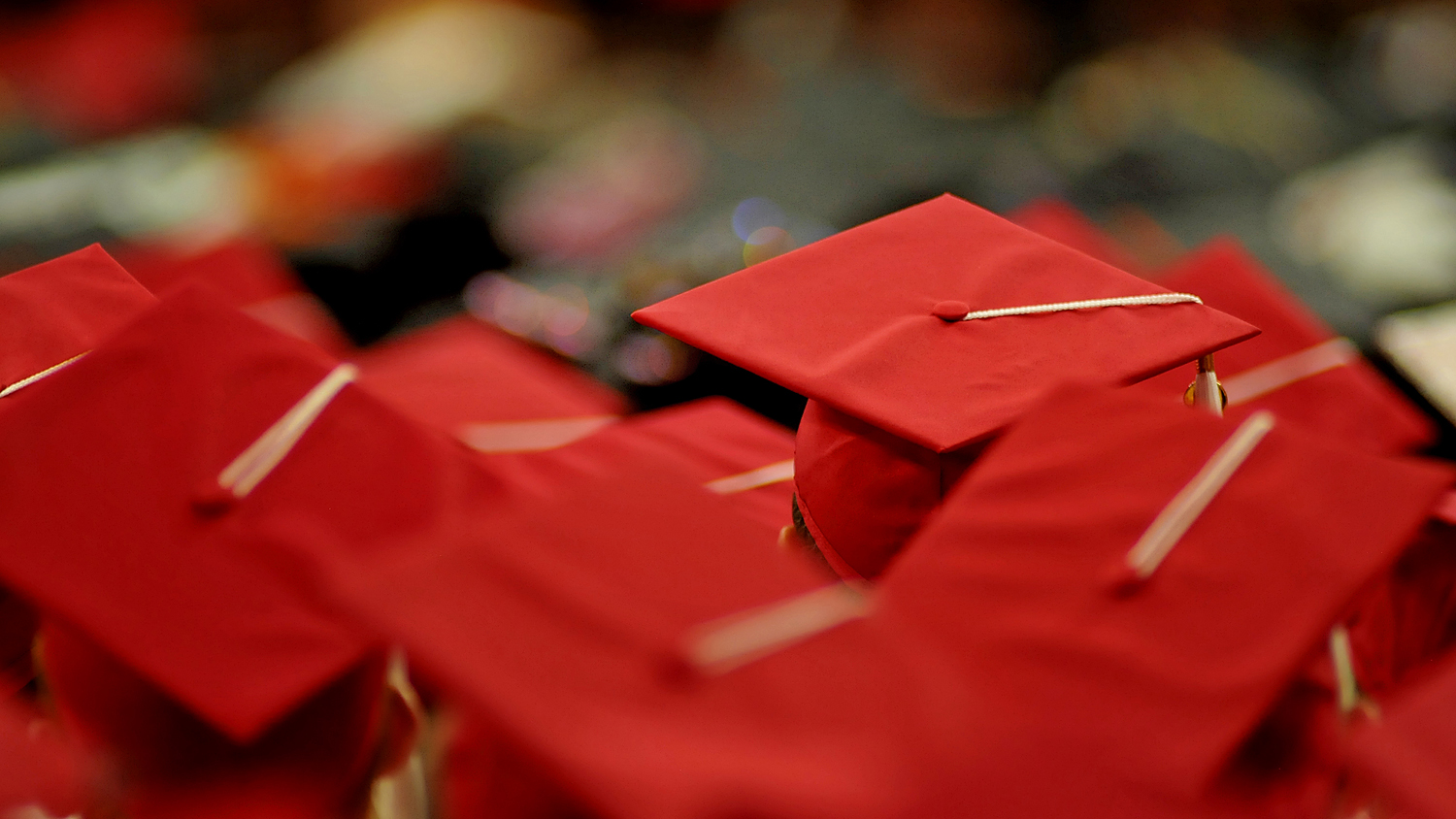 Raleigh Mayor Nancy McFarlane will deliver North Carolina State University's commencement address on Saturday, May 13 at 9 a.m. in the PNC Arena in Raleigh.
During the ceremony, Chancellor Randy Woodson will confer honorary degrees on NC State alumnus Philip G. Freelon, lead architect for the acclaimed National Museum of African American History and Culture in Washington, D.C., and David Christian, professor and director of the Big History Institute for Macquarie University in Sydney, Australia.
McFarlane is serving in her third term as mayor, following two terms on the Raleigh City Council. She is the second woman to serve as mayor in the city's history. She has led efforts to expand public transit, update the city's Unified Development Ordinance, protect natural resources and the environment, support small businesses and entrepreneurs, and champion the arts. She was instrumental in the city's purchase of Dorothea Dix Park, securing the property for development as a world-class destination park.
McFarlane is a graduate of the School of Pharmacy at Virginia Commonwealth University. A Virginia native, she has called Raleigh home for the past 30 years, working as a pharmacist while raising her family. In 2002 she launched MedPro Rx Inc., an accredited specialty infusion pharmacy that provides medications and services for clients with chronic illnesses.
Freelon, a Fellow of the American Institute of Architects, has designed cultural, civic and academic buildings for some of the nation's most respected institutions. He is the design architect for award-winning museum and cultural projects including the National Center for Civil and Human Rights in Atlanta, the Museum of the African Diaspora in San Francisco, the Harvey B. Gantt Center in Charlotte, Emancipation Park in Houston, and the Reginald F. Lewis Museum in Baltimore.
Freelon serves as managing and design director of the North Carolina practice of Perkins+Will. Prior to joining that firm, he was founder and CEO of The Freelon Group. Freelon completed a bachelor's degree in architecture at NC State, a master's at the Massachusetts Institute of Technology and a graduate fellowship at Harvard. A native of Philadelphia, Freelon has served as a faculty member and lecturer at major universities.
Christian is by training a historian of Russia and the Soviet Union, but since the 1980s he has been interested in "big history" – telling the story of the universe from the Big Bang to complex modern societies, drawing on disciplines such as astronomy, physics, biology, archaeology, history and economics. He led development of Macquarie University's specialization in big history and a related massive open online course, or MOOC. He was founding president of the International Big History Association and co-founder with Bill Gates of the Big History Project, which created a free online high school syllabus now being used by more than 1,000 high schools, mostly in the U.S. and Australia.
Christian has written books on Russian and inner Eurasian history, as well as authoring the first college-level textbook on big history. He holds a Ph.D. from Oxford.
-30-