NC State Honors Outstanding Faculty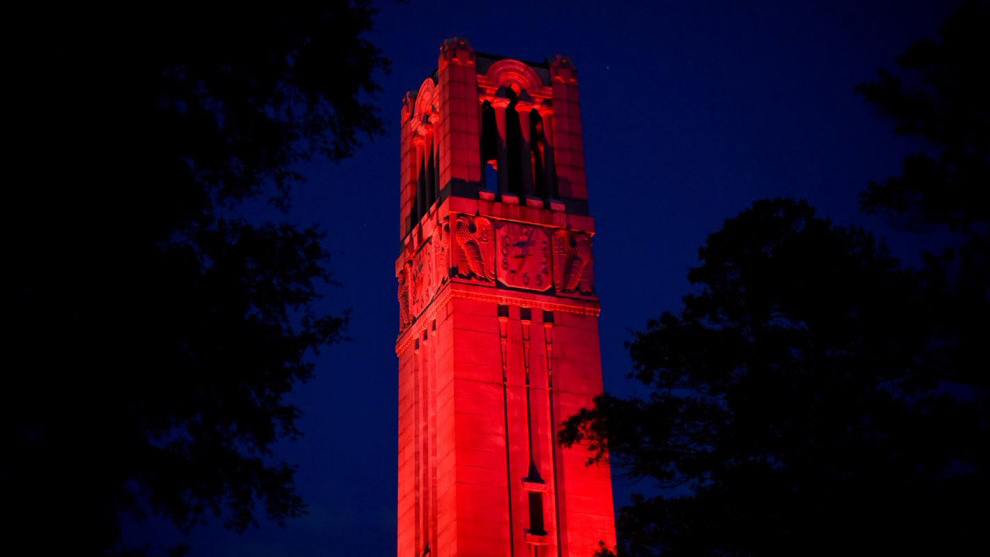 NC State recognized 28 faculty members for their dedication to teaching, learning, research and service during the 2017 Celebration of Faculty Excellence on May 2.
The annual event honors faculty who have won prestigious state, national and international awards and created new knowledge and advancements in their respective disciplines.
Chancellor Randy Woodson presented three faculty members with the Alexander Quarles Holladay Medal for Excellence, NC State's highest award in recognition of faculty achievement.
This year's honorees were:
Harold S. Freeman

, Ciba-Geigy Professor of Dyestuff Chemistry, Department of Textile Engineering, Chemistry and Science

Lee-Ann Jaykus

, William Neal Reynolds Distinguished Professor, Department of Food, Bioprocessing and Nutrition Sciences

Michael B. Steer

, Lampe Distinguished Professor, Department of Electrical and Computer Engineering
Five NC State Board of Trustees members — Jimmy Clark, Jackie Gonzalez, Ann Goodnight, Stan Kelly and Susan Ward — assisted in the presentation. The Board of Trustees established the Alexander Quarles Holladay Medal in 1992, in recognition of the contributions of Alexander Q. Holladay, the university's first president and professor of history. Each honoree has made outstanding and sustained contributions to NC State through achievements in research, teaching, or extension and engagement.
Maria T. Oliver-Hoyo, Alumni Distinguished Undergraduate Professor in the Department of Chemistry, received the UNC Board of Governors Award for Excellence in Teaching. This award is the most prestigious award given to faculty for teaching excellence. Efforts directly related to Oliver-Hoyo's passion for chemistry education have produced robust instructional resources and numerous publications paving her way into national and international leadership positions.Oliver-Hoyo will be honored at NC State's spring commencement on May 13.
Executive Vice Chancellor and Provost Warwick A. Arden presented Oliver-Hoyo with her award, and recognized the following honored faculty:
Vice Chancellor for Research, Innovation and Economic Development Alan Rebar recognized the following honored faculty:
2017 marks the sixth year of the Celebration of Faculty Excellence. In recognition of all honored faculty, the university lit the Memorial Belltower red for the night.