Awards and Honors
Nominations Open for Honorary Degrees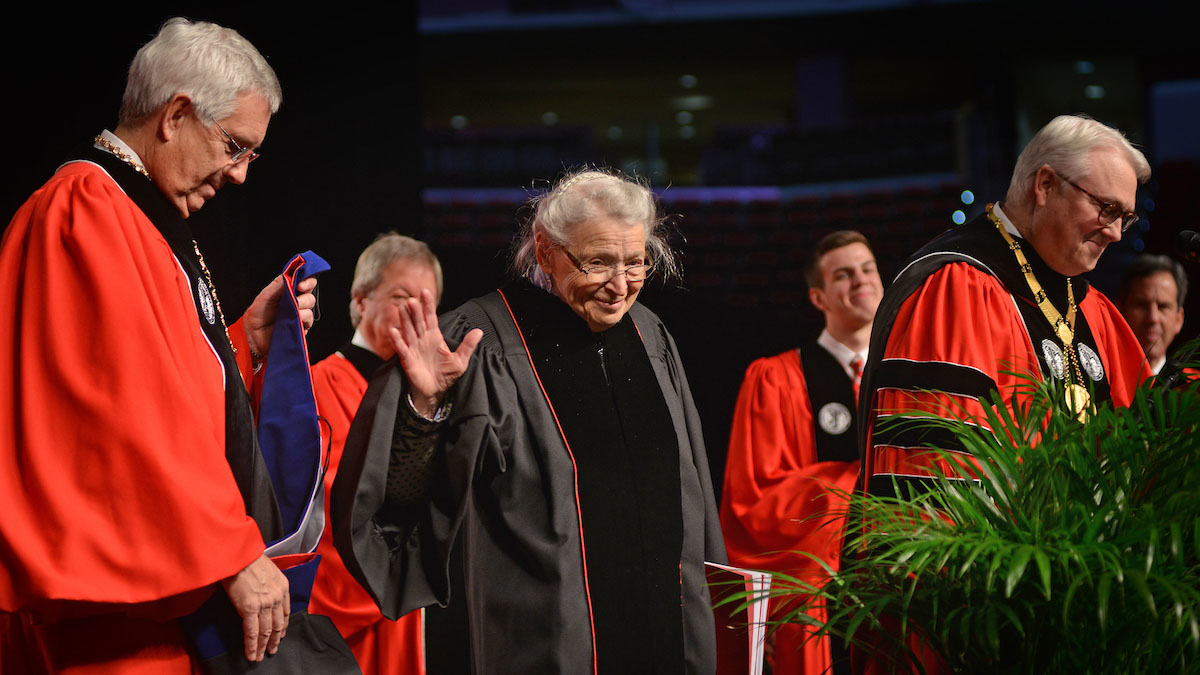 At NC State, honorary degrees recognize individuals whose achievements are extraordinary and have lasting distinction. Usual degree requirements for an academic degree are waived to bestow honors on those who have made exceptional contributions to a specific field or to society in general.
The Faculty Committee on Honorary Degrees is currently accepting Honorary Degree Nominations for recipients of the honorary doctoral degree. Members of the campus community may nominate an individual to receive an honorary doctoral degree by completing an online form and submitting a letter noting the nominee's accomplishments and qualifications for the honor. In addition, you'll need to explain why it's important for NC State to award the degree.
When considering candidates, committee members examine the following criteria: excellence in scholarship, creativity, leadership, humanitarian service or public service. Nominations recommended by the Faculty Committee on Honorary Degrees and endorsed by the Provost and Chancellor will be sent to the  Board of Trustees for final approval.
Honorary Degrees differ from the Watauga Medal, which recognizes unusually distinguished service to NC State.
Note that honorary degree nominees cannot be NC State faculty, staff or members of the Board of Trustees; members of the UNC Board of Governors; the governor; or any other elected officials or state employees concerned with the function or control of the university. Visit the honorary degree website for more information or to submit your nomination.
Learn more about the Honorary Doctoral Degree, including the university's official regulation on awarding of honorary degrees and a list of previous honorary degree recipients at leadership.ncsu.edu/board-of-trustees/honorary-degrees.
Contact Amy Jinnette with any questions.
This post was originally published in Provost's Office News.