Beam Me Up
Workers top the steel infrastructure of NC State's new Wellness and Recreation Center with its final beam, capping months of effort. The new center is scheduled to open in 2020.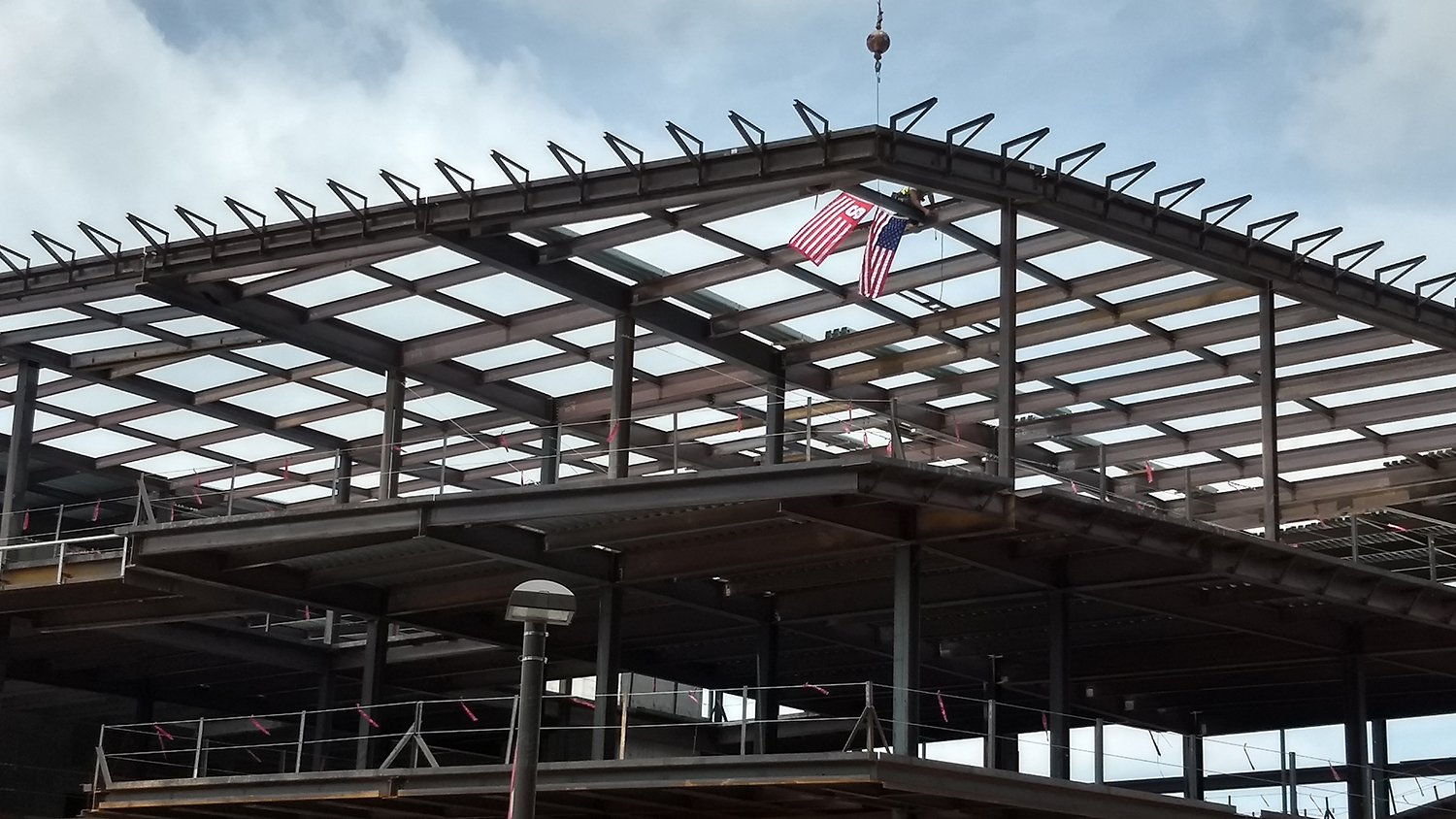 Construction workers hit a milestone in their work on NC State's new Wellness and Recreation Center Friday, securing the final steel beam high atop the structure.
Workers, guests and onlookers cheered during the topping ceremony as a crane gently maneuvered the heavy beam into place. Two workers guided it the last few feet, then quickly bolted it down.
A U.S. flag and an NC State flag adorned the beam, fluttering in the wind during the short ride to the top of the structure. Workers removed the flags after the ceremony.
The 82,000 square foot facility, slated to open in 2020, will include training areas, fitness equipment, a rock wall, teaching kitchen and dozens of multipurpose areas.