News Releases
NC State Meeting N.C.'s Growing STEM Needs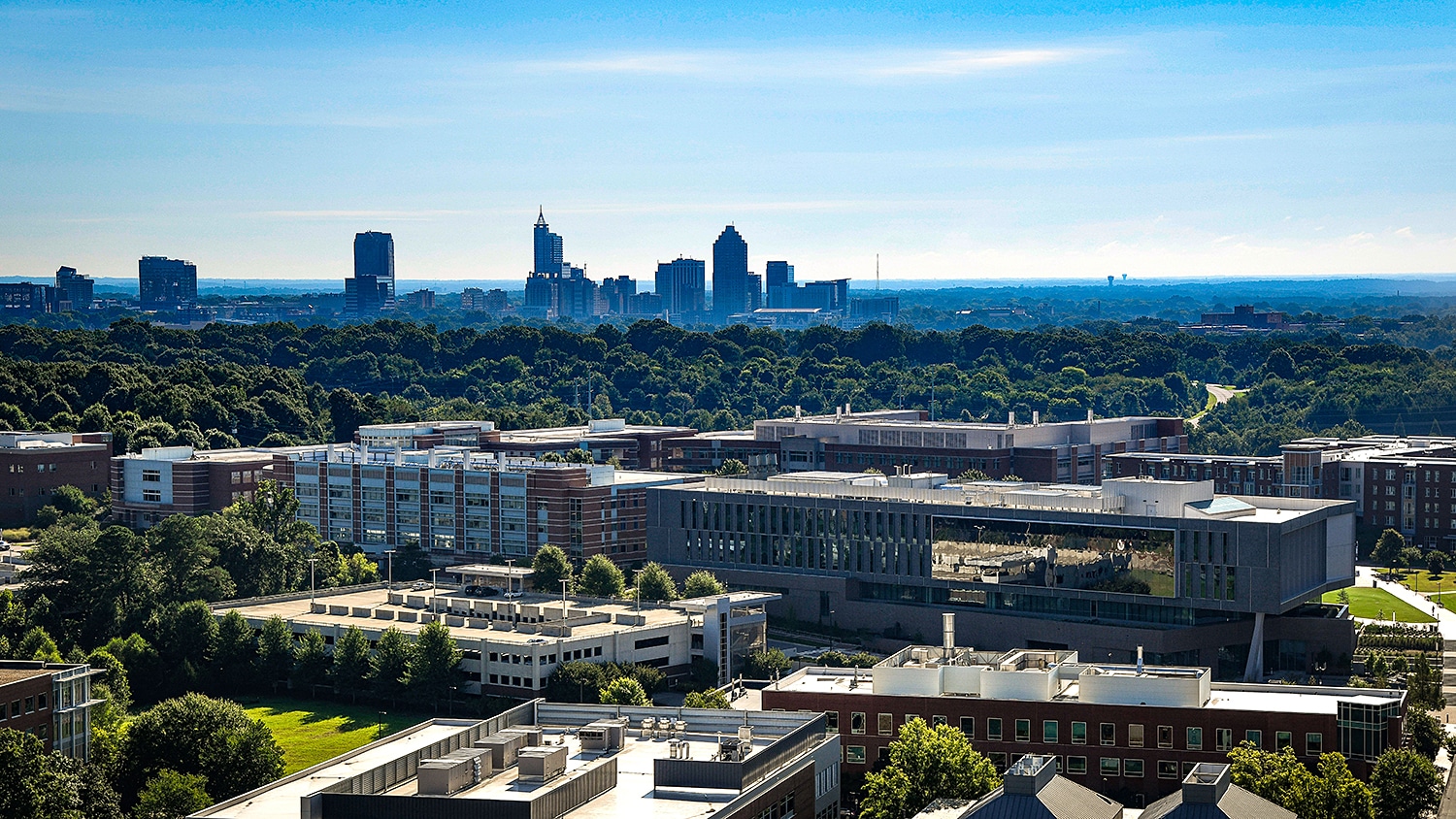 To continue providing job-ready graduates for North Carolina's ever-growing tech economy, the state's largest public university will get even larger in the next few years.
North Carolina State University will add about 4,000 students – 2,000 undergraduates and 2,000 graduate students – in engineering disciplines and computer science over the next five years. The growth will push NC State's College of Engineering to around 14,000 students and the university's total student population to more than 40,000.
The growth will be funded by Engineering North Carolina's Future, a state legislative initiative that will provide NC State $20 million over the next two years to hire additional faculty as well as support staff including academic advisors and laboratory personnel to support the larger student body.
The legislature is also providing NC State $30 million to support facility upgrades to accommodate these additional STEM students.
"NC State is providing the workforce, research and partnerships that are fueling the Triangle's flourishing tech industry that is driving huge economic impact benefits across the state of North Carolina," said Chancellor Randy Woodson. "We greatly appreciate the General Assembly's support and recognition of NC State's critical role in Engineering North Carolina's Future."
For years, NC State has been a top provider of well-prepared graduates, world-leading research and highly beneficial partnerships for North Carolina technology companies such as SAS, IBM and Lenovo. NC State currently educates one-third of all STEM students in the UNC System. More than half of NC State students are enrolled in STEM majors and NC State awarded about 5,500 STEM degrees last year, an increase of 42% over 10 years.
"This initiative will allow us to grow our faculty and teaching and research infrastructure to continue to provide access to an excellent engineering education for more students at the undergraduate and graduate level," said Louis Martin-Vega, dean of NC State's College of Engineering. "This will bring tremendous benefits for our college and university and for North Carolinians."
Recent economic development announcements by Apple, Google, FUJIFILM Diosynth and many others show the rapid growth of the tech industry in the state. The demand for NC State's well-prepared STEM graduates – as well as partnerships with NC State's world-leading faculty and their research – has never been greater.
As the workforce needs of the state grow, however, NC State has not kept pace with demand; last year alone, the College of Engineering turned down undergraduate admissions to 1,400 applicants who had a 3.75 or higher unweighted GPA due to lack of space.
"These new funds will enable NC State to keep our best and brightest students in state, and will allow us to meet the needs of North Carolina's growing technical workforce," Woodson said.
The new funding will also impact many other areas across the university, Woodson said.
"Growth in engineering and computer science will create more demand for students and instruction in a wide range of supporting disciplines," Woodson said. "This expansion will also fuel NC State's growth in research and related external funding, partnerships with industry and economic impact for the state."
North Carolina A&T State University and UNC Charlotte also received support for the state's Engineering North Carolina's Future initiative.
-kulikowski –