Research and Innovation
NC State Ranked One of Nation's Elite Technology Transfer Universities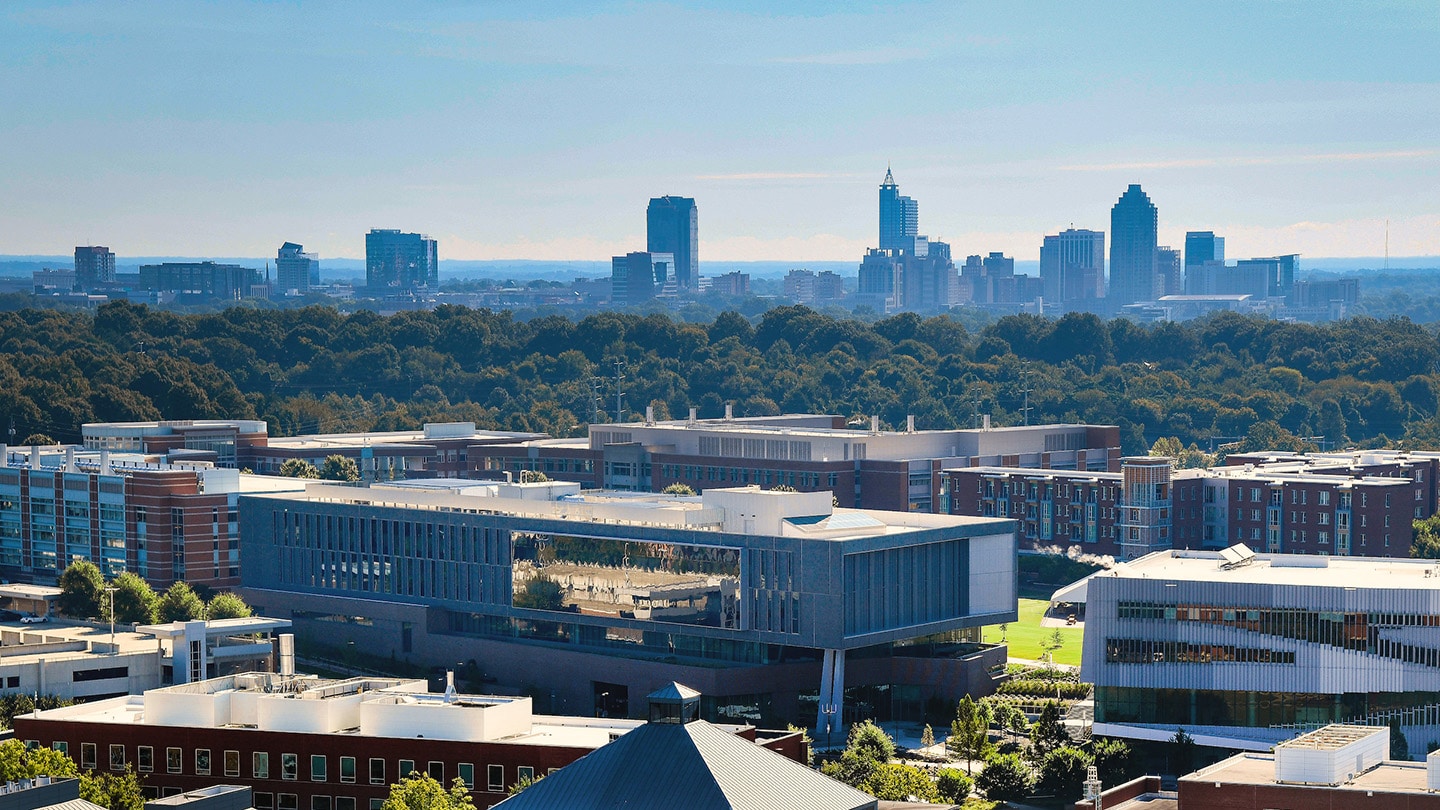 NC State University ranks second among all U.S. public universities in research technology transfer and commercialization according to a comprehensive analysis recently released. NC State also ranks second among universities — public and private — without medical schools, and seventh among all U.S. universities.
"Research to Renewal: Advancing University Tech Transfer," was published by Heartland Forward, a nonprofit and nonpartisan organization focused on improving economic performance in the central United States. The analysis evaluated which American universities are most proficient at creating new knowledge; ingraining it in their science, technology, engineering and mathematics (STEM) graduates; and transferring it both to new and existing enterprises.
"Research and discovery have always been at the heart of NC State's mission. But the effectiveness of how this university moves that knowledge into the marketplace through new startups, patents, products, treatments and our graduates is truly remarkable," said Mladen Vouk, NC State's vice chancellor for research. "NC State's unique technology transfer ecosystem benefits students with unsurpassed experiences, efficiently moves research from the lab to the community, and provides a tremendous economic impact for North Carolina."
The study examined universities' invention disclosures, issued licenses and options, gross licensing income, formed startups, cited patents and graduates in STEM fields. It also highlighted the importance of research universities as knowledge assets and economic drivers for cities, states, regions and the nation.
NC State is the only North Carolina university named in the nation's top 10 overall; it surpassed Duke University, ranked 15th. NC State was ranked the top ACC university and ahead of such other research peers as MIT, Purdue, Northwestern, Ohio State and the University of Texas at Austin.
The report states that NC State anchors the Research Triangle and "demonstrates a public university that believes commercialization is central to its mission can be a top performer." It also lauds Chancellor Randy Woodson for elevating NC State's position "by improving STEM programs and elevating support of entrepreneurship and tech transfer," since joining the university in 2010.
A powerhouse in research and innovation, NC State reported $547 million in research expenditures for fiscal year 2021. More than 70 corporate, government and nonprofit partners on Centennial Campus work alongside the university's faculty members and students. NC State research has led to more than 1,500 patents and 600 products reaching the market.