SBP Andy Walsh: Student Ticketing Updates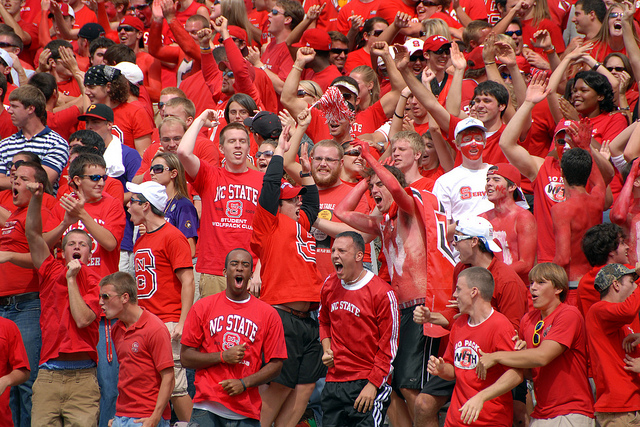 Fellow Students,
As many of you may have heard the student ticketing website/software has changed! Good-bye TicketReturn and say hello to a great new student ticketing site: www.gopack.com/students
I have received multiple emails from students asking about first time login instructions. Students should have received an email from athletics with first time login instructions to the new ticketing site. The email should have included an individual pin number to create your new account. The most important change is now students will NO longer need to claim their ticket. If a student is rewarded a ticket for a game it will be automatically placed in that students account to print for gameday. It is now the individual responsibility of each student to cancel his/her ticket should they no longer wish to attend the game!
Students should create their account once they receive the pin as soon as possible. The ticket and parking distribution schedule is linked here
Request phase for South Alabama begins just after midnight on Saturday (12:01am Sunday, Sept. 9th).
Who doesn't love tailgating, hearing the Power Sound of the South and cheering on the Pack?! Well we are just a few days away from our home opener and we need the student section to be loud and ready to fire up the team. (Practice: WOLLLFFFF….) Don't forget to attend the S. Alabama Pep Rally on Thursday September 13th at 6:30 pm Harris Field. The event will host Coach O'Brien, Cheerleaders and Current Players to get students ready for our first home game.
Remember if you can no longer attend a game and are rewarded a ticket, please do not forget to cancel your ticket or transfer it to anther student who can go. We do not want empty seats and I know students do not want negative loyalty points and loss of tickets to future games! I am excited about these great changes and would like to thank the Athletics Department who worked hard to make these improvements for the student body's athletic experience. If you have any issues with student ticketing throughout the season please email me at sbp@ncsu.edu or call the ticketing office 919-865-1510 during regular business hours.
Excited to see everyone at the games this year! Go Pack beat S. Alabama!
SBP Andy Walsh