SBP Andy Walsh: Transportation Updates/New Wolfline Routes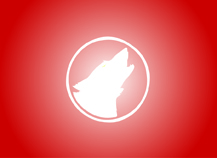 Fellow Wolfpack,
Here are some relevant transportation updates on campus, including exciting changes to the Wolfline Bus Routes. Student Government and University Transportation are always looking for ways to improve student transportation services at NCSU.
The Dan Allen Drive Gate Project, which is the placement of a gate underneath the railroad tracks on Dan Allen Drive, limiting the North-South flow of Traffic from Western Boulevard and Hillsborough Street is currently on hold. When installed the gates will be down from 9-5 pm during the week. Student Government will work to continue to provide updated information on this project as it becomes available.
As we head into football season it is important for students to take note the following information.
University Transportation will again be providing the Red Terror bus service for football season. It is also to important to note the enforcement of "Staging Policy" in the student tailgating lot. Students who arrive to the student tailgating lot before 5 hours until gameday kickoff will be forced to move past the tailgate lot entrances by law enforcement officials. Students will no longer be allowed to 'line-up' and stage before the tailgating lots officially open. Please keep this in mind as you make your tailgating plans and be courteous to law enforcement officials and staff working parking operations.
Wolfline Route Updates:
University Transportation has made many exciting Wolfline Route changes to better accommodate student needs. All route changes will be listed in an upcoming blog post but there are two in particular I would like to highlight. See the full Wolfline Fall 2012 Transit Guide here
First, the Route 2 Hillsborough Shuttle has some exciting changes. Route 2 now services DH Hill Library, Hillsborough street, Cameron Village, Wolf Village, ES King Village.
The major change is that Cameron Village has now been added as a stop! Route 2 will make one stop in Cameron Village every 18 minutes between 10 a.m. and 10 p.m. Monday through Friday. The stop is located on Cameron street at a shared CAT stop .
Night Routes:
Some major changes have been made to the night service for Wolfline. Last Fall, we had two routes: The Werewolf and Route 2 Hillsborough Night Shuttle. The Wolfprowl made a 3rd. This Fall 2012 transportation brings to you 4 new night time routes and some exciting changes to the Wolfprowl, which I advocated for on my platform and am happy to see accomplished for this year!
WOLFPROWL Route (Downtown Weekend Service) Thur, Fri, and Sat. ONLY)
This route will now serve Wolf Village (New Starting Point), Fraternity Court, and we added a new stop in front of and across from the IHOP on Hillsborough Street (this is a shared TT and CAT stop as well) as the bus heads to its downtown Raleigh stops. This route will also continue to serve Dan Allen/Witherspoon, DH Hill Library, Morgan Street and Carmichael Gym to name a few. It is my hope that students will take advantage of this new bus route to get them to and from downtown safely. Student Government and University Transportation wants students to enjoy our connection to downtown Raleigh and the many great things it has to offer.
Thanks and Go Pack!
SBP Andy Walsh