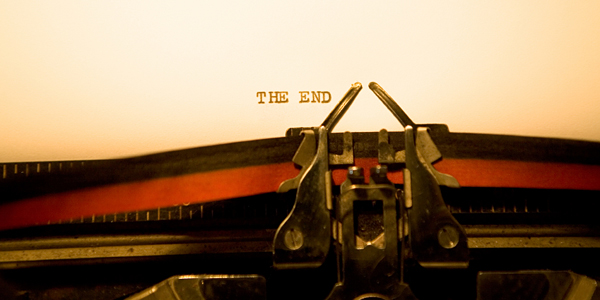 What makes a book compelling—the topic or the narrative? And when a professor writes a book, what is the driving force? Timothy Bent, an Oxford University Press executive editor has answers to both questions.
"The narrative is always more interesting than the topic. And once they have tenure, academics often feel they should write a book that a general audience—or their mother—might want to read," Bent says.
Gems like these flowed freely during Bent's week-long visit to NC State last month. His visit was organized by Dick Mahoney, director of the School of Public and International Affairs and author of multiple books, one of which Bent edited. The goal of the residency was helping faculty better understand the book publishing market, Mahoney says.
"SPIA and the College of Humanities and Social Sciences consistently produce wonderful books," he says. "Through the help of experts like Bent we can keep that momentum going."
A Windy Path
Bent is well qualified to guide academics to write trade books. He has co-edited many books in the "Pivotal Moments in American History" series with Pulitzer-winning historians David Hackett Fisher and James McPherson and the "What Everyone Needs to Know" book series on emerging issues.
Two recent coups include "The Bottom Billion," by Paul Collier which The Economist magazine called "compulsory reading," and "Bismarck: A Life," by Jonathan Steinberg which Henry Kissinger reviewed in the New York Times.
Bent grew up around academics and earned a doctorate in English at Harvard University. After leaving teaching and hunting for a job in publishing in New York City, he realized his doctorate not only conferred no advantage, it was a disadvantage. Deemed "over-qualified" for a commercial house, he couldn't find a job.
Ultimately Bent lowered his standards and took a temporary position in the copyright renewal division of Penguin Books for three months, long enough for others to notice his editorial talent. Several terrific roles followed giving him a ring-side seat to commercial publishing. Bent has worked for Arcade Publishing, St. Martin's Press, Harcourt Trade Publishing Co., and then in 2006 joined Oxford University Press's trade division. He defines trade books as "general audience books for intelligent people."
He enjoys working for the world's largest university press and respects its rich, risk-taking history.
"I'm a very small part of a very large empire with genuine global reach," he says.
Publishing Tips
Bent says historical narratives constitute most of the Oxford University Press trade books. Books on current affairs and countries in crisis are also popular.
He urges authors to use the fact that they are experts on certain topics—to write about what they know and love. Editors want a 30- to 40-page proposal including comparative and competitive titles, an overview, chapter outline and sample chapter. Promotional language such as "change the world" should be avoided.
"We want to learn who you are, what your book idea already resembles and how it will be different," he says.
Writing Tips
Bent says generally academics are accustomed to being heard, not read and this sometimes fosters stentorian, repetitive and rhetorical writing that makes the reader feel patronized.
"The most successful books are narratives telling you something important in a compelling way. So academics must adjust and get themselves into storytelling mode," he says. "In general audience books you must be entertaining."
And yet there's no real formula. "The Bottom Billion," for instance, was extremely successful and yet Collier's follow-up, "The Plundered Planet," was not. Possibly the topic (resource management) was more wonkish—appealing to bureaucrats and public administrators over a broader, general audience, he says.
"For a book to succeed it must touch people."
Bent enjoyed his residency and encouraged several professors to pursue book proposals. He concluded his workshop with more helpful advice: "While it's tough out there for most writers, professors have enviable stability while writing books. You are all in a wonderful position to write from. Use it."